Helloooooooo!
Friday night after work Ben and I went out for Thai food. I don't know if I've mentioned it before but there are dozens of Thai places on every block around here. And they're all good! We tried a new to us place and of course it was amazing
I like a lot of drinks.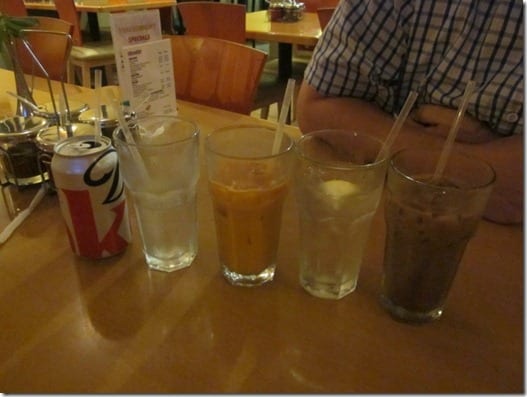 (Actually, we both ordered the dinner special and they each came with either a Thai tea or Thai coffee.)
Start with soup.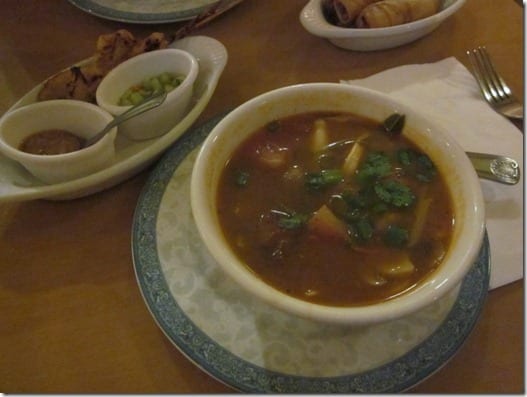 The special came with soup, appetizer and main course.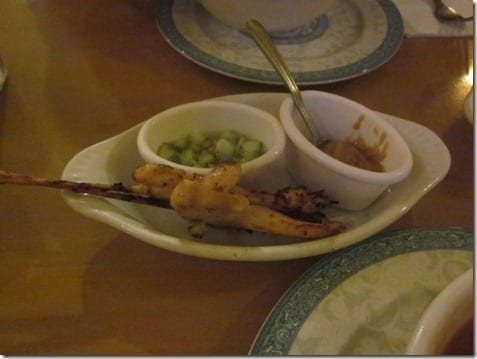 I ordered the chicken and veggies with brown rice.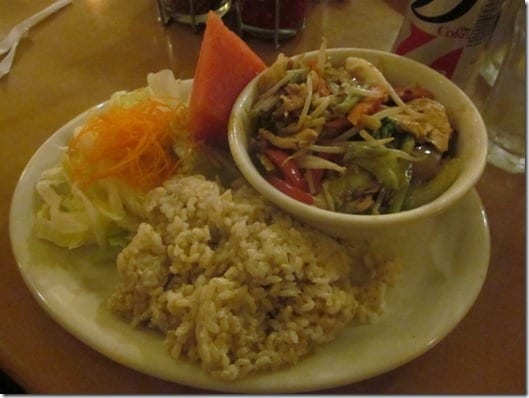 This morning I had a long run on the schedule. I woke up early to beat the heat and to try and make it to brunch.
Pre-run: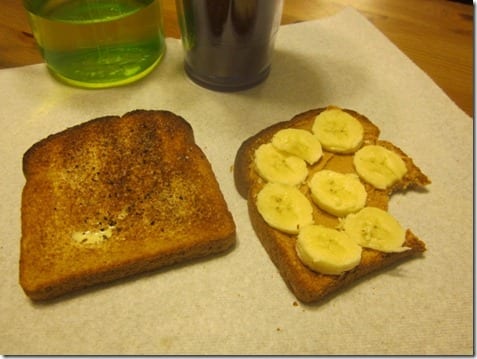 Mid-run: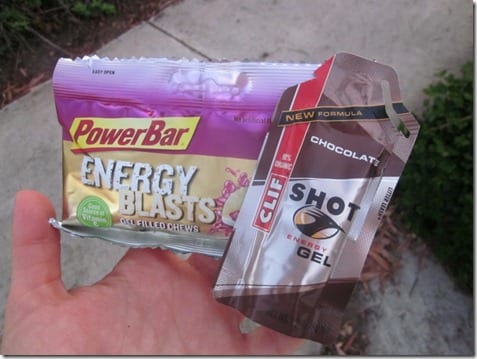 Then, my Garmin broke.
It stopped working at mile 10 and I was supposed to do 22 miles?! So, I completely freaked out and quit. I cannot run without knowing my mile splits.
Ha. Yeah, not me at all. It was almost a relief so I could go slow without feeling guilty about it. Seriously though, I wish I was more anal about this stuff.
21.5 miles done and done.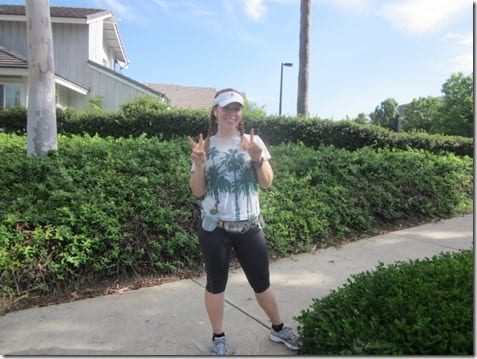 After 3+ hours of running I was delirious and made this random vlog for some reason. What a weirdo.
After my run I did my usual routine = Whole Foods. I took these pics in the car so I could bust into the food on the way home if I wanted.
I got some dessert from the hot dessert bar and took a bite of each so I could share with Ben. (Update: I just got home from brunch and he hasn't eaten any of it. I'm taking it back.)
I was really hoping WF didn't have bags of ice, but they do. So, that meant I had to take an ice bath. I did it. Go me.
Skinny Runner invited the girls over for brunch so I rushed over to try and catch the tail end of it. She had quite the spread!
I thought we were friends, but it turns out she really hates me because she made this delicious monkey bread and set it right in front of me. Thanks b.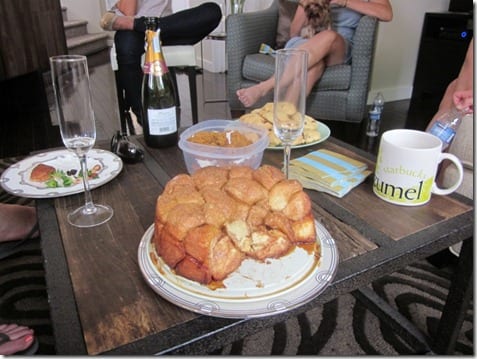 To get even I mixed up all her Starbucks coffee mugs. They were in alphabetical order and now she'll probably stay up all night fixing it. Remember, I before E…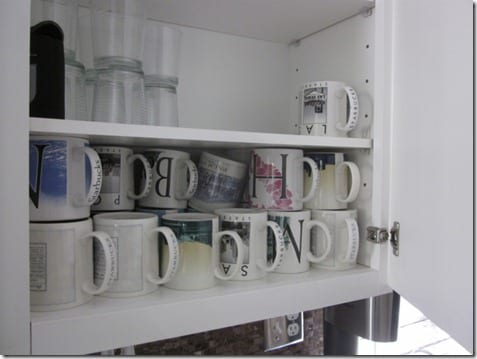 Nomosas = mimosa without OJ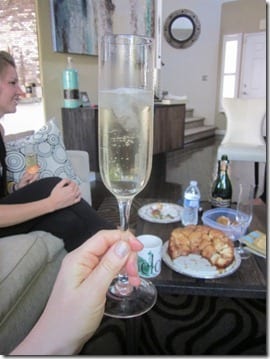 Margot headed out at a decent hour, but I ended up staying until after 4! Time flies when you're talking about running and blogging or it flies when you're drinking champagne. One of those.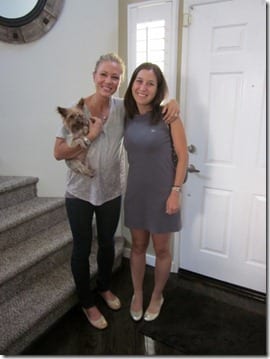 Finally, Marni put her foot paw down and asked me to leave.
So, now I'm back at home trying to not fall asleep. I'm suddenly exhausted!
See ya later
Run SMART Goals
Fill out this form to get the SMART Running Goals worksheet to your inbox!