Helloooo! I have been like a caged animal all week and really wanted to go out to dinner last night. Luckily (?) Ben worked a little late so I had time to actually slap on some makeup and change out of my yoga pants. It was nice
I NEVER want to go out to eat Italian food unless I specifically want pizza. Not.A.Fan. I've heard that SoCal doesn't really have any good Italian restaurants so that could be a big part of it.
In the past when I have went out for Italian I just leave the restaurant feeling unsatisfied and regretful (just like when I used to visit my ex). Kidding.
Buuuut, I was not feeling our usual spots for Thai or Sushi. I kinda did want Italian last night?! Truth be told, I think it's my subconscious trying to support the wheat industry. Ha.
Anyways, we went to Peppino's and it was hopping!
Warm bread and focaccia to start. Don't mind if I do…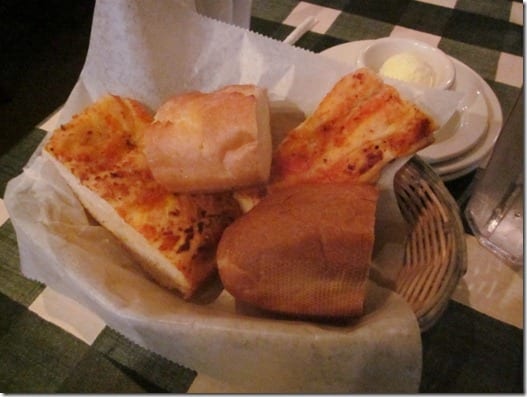 I ordered a sparkling wine because I love it.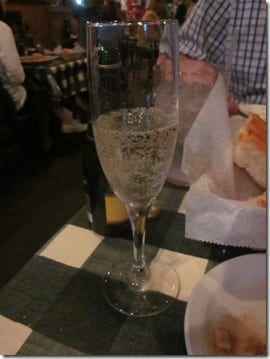 I ordered the Roasted Salmon Primavera. I wasn't a fan of the clams. Sorry Ben. They were a little sandy and fishy?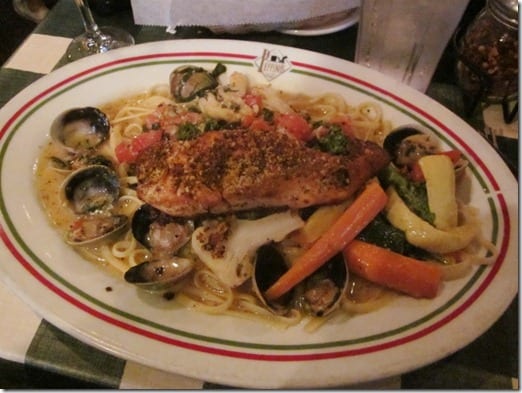 I took an after picture, not sure why. We'll blame the sparkles.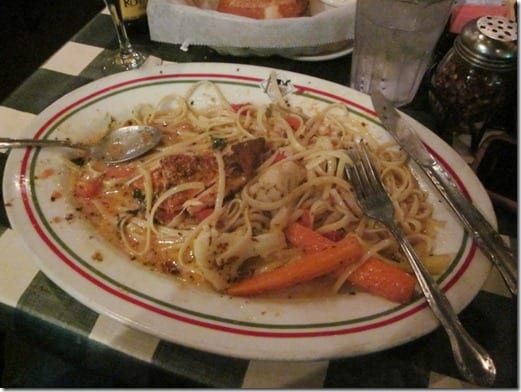 After dinner I finally did my Victory Lap for the marathon – Yogurtland!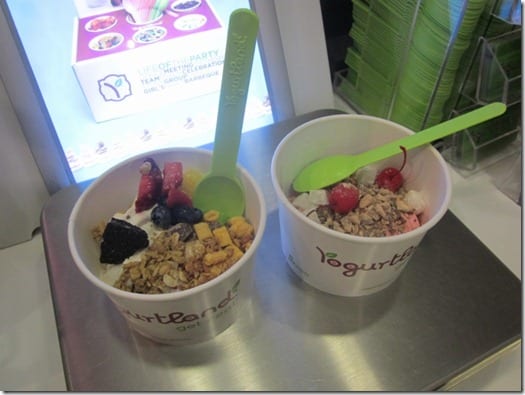 Run: This morning I ran from 8:06am to 9:44am. I have no idea the distance or pace because my Garmin is dead and the watch SR lent me needed to be charged.
When I got back Ben made me breakfast. Awwww.
And now I'm blogging in the car on the way to hang out with my little bro. It's about lunch time so Ben drove through his fave place near my family's house for a hamburger. I guess he was super hungry because he ordered fries and onion rings for everyone to share. I love onions rings, so I'm enjoying a few.
Tomorrow I am headed to Virginia for a tour of the Sabra factory!!! Exciting!
Question: What's your victory lap?
Run SMART Goals
Fill out this form to get the SMART Running Goals worksheet to your inbox!