Today was bizee! I was about to open my personal email after work but then realized I needed a breather before attacking it. So, I went on a little walk with this weekend's WINNER of the Paso Robles Marathon…
Skinny Runner! I can't even imagine what it's like to be that cool or fast or skinny or runny. Great job SR!
Then, I went to the Goodwill to get some throw away gear for before the ING NY Marathon. The race is unique in that the start is pretty late – I start after 10am and it's a lot colder there than it is in SoCal.
So, runners layer up and then toss those layers before the gun fires to GO! (The clothes are donated to local charities so it's all good.)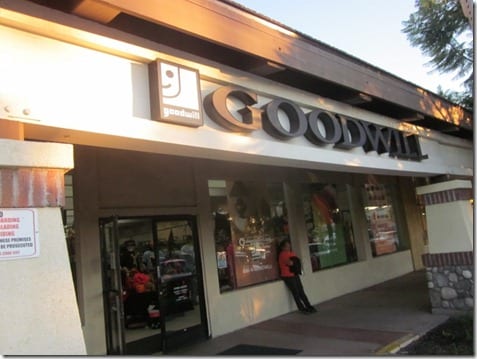 I wanted a snuggie per SR's suggestion, but there was none to be found. I did see this cool t-shirt from Mills College though…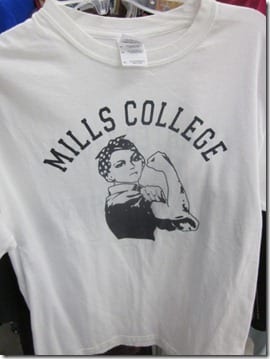 I liked the back: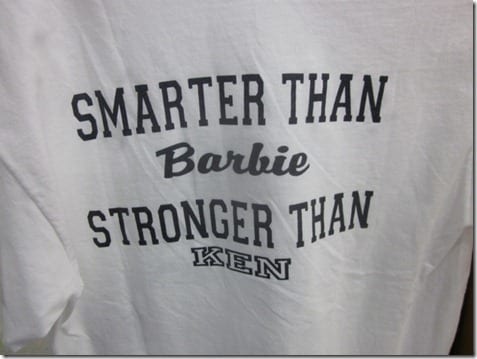 Then, I stopped at the store on the way home and grabbed a few things to make a special treat for Ben – pigs in a blanket! I randomly got the idea from a commercial this week (I'm a sucker for marketing).
Being an interracial couple and all our mom's cooked up very different foods for our fams. So, after 3 years of chorizo burritos he was very surprised to come home to this meal!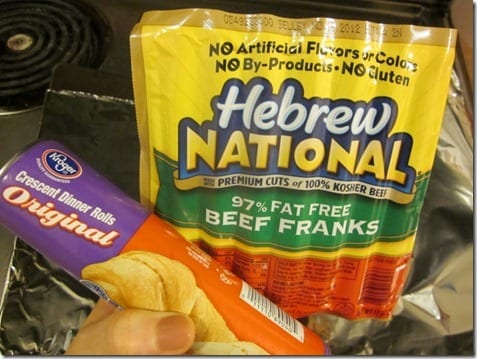 Those kosher hot dogs are only 45 calories each. Surprising, right? I served them up with roasted brussel sprouts. Random, but good.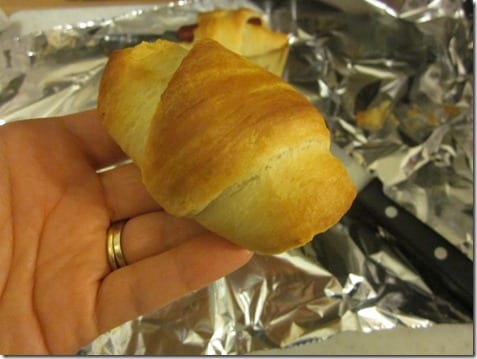 Halloween candy has been on my mind and if you're going to do it – do it right…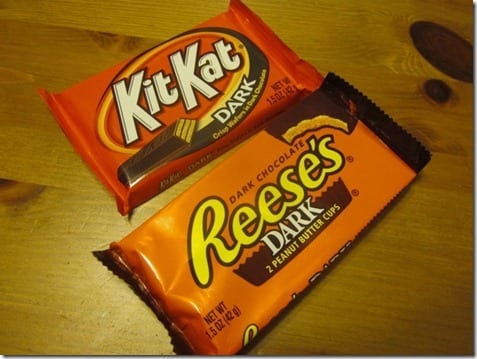 Back to my pre-race gear…
YES! I found this long windbreaker with a hood. El Toro represent! (That is a local high school.)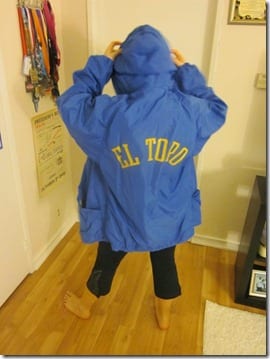 Brrr! It's going to be cold!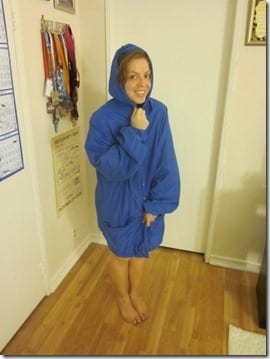 Then, I'm going to flash everyone! So they run really fast away from me and towards the finish line! Just doing my part.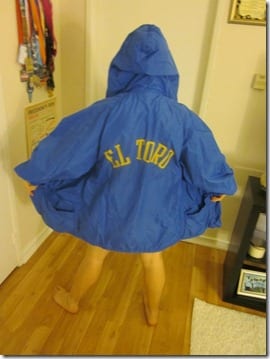 I was wearing those clothes under the whole time, just trying to be silly.
Womp womp womp.
Hope everyone in the storm Sandy areas are safe and warm tonight! Take care.
Run SMART Goals
Fill out this form to get the SMART Running Goals worksheet to your inbox!