Happy Halloween!
Remember last weekend when Ben and I hit up the Goodwill for our costume supplies? No one guessed we were going to be…
The Tortoise and the Hare!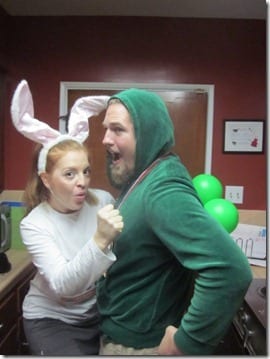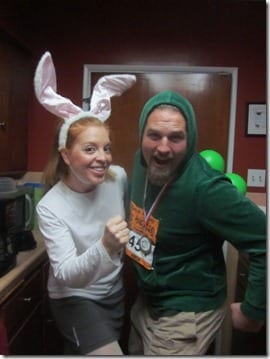 After work I grabbed my costume supplies, picked up Ben from work and headed to my mom's for trick-or-eating.
She made tortilla soup because she thought wanted to be healthy (and normally I kinda sorta do too). So, I had a small bowl…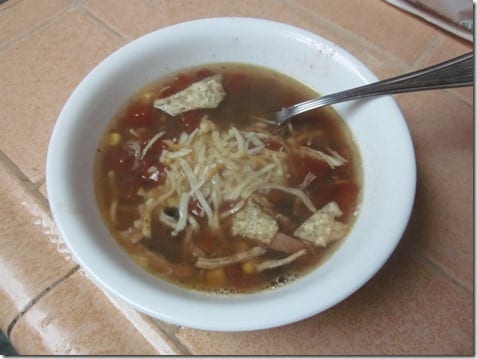 But, my dad ordered pizza and that salad that is basically all meat. He got the salad for me because he's nice and thought I wanted to be healthy and eat a salami salad. Thanks Pops.
I have been craving pizza since the Long Beach Mary so I enjoyed a piece (picked off the sausage because it's not my thing).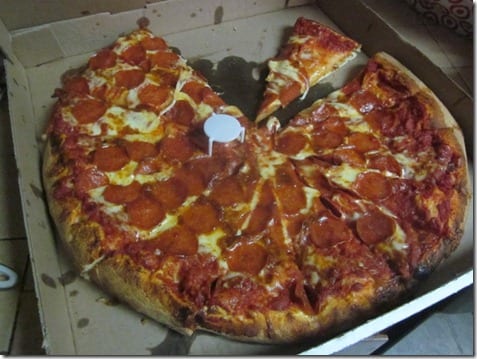 And I  made Halloween Funfetti cookies. They were 'well done' and in this case that doesn't mean 'done well'.
After fueling up I went out trick-or-treating with Matt. He was the headless horseman.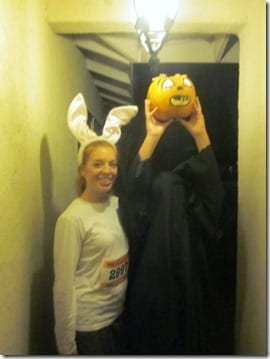 And the tortoise wins!
Snickers is the most popular candy tonight! My mom says it's because it was on sale.
"Monica, have a Snickers you get a little cranky when you're hungry."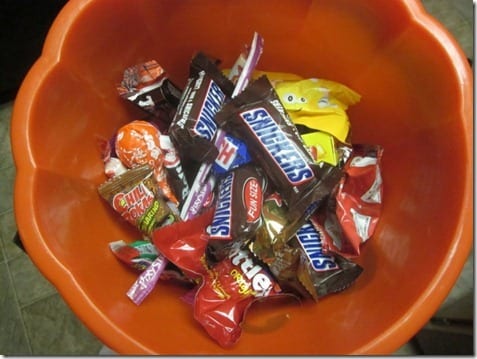 Ben and I just had a big debate over what is better – your favorite candy or fresh cookies and milk.
What do you think – Cookies or Candy?
Run SMART Goals
Fill out this form to get the SMART Running Goals worksheet to your inbox!