Hello! I got 9 hours of sleep last night and feel like a new person! Ahhh, it was great. But, I did have a horrible dream about a huge witch hunt where I was the witch. Never mind…
Run to Vote!
I ran 5 miles this morning and ended at my polling place. There was barely a line at all and I was in and out in about 15 minutes.
Fun fact: Did I ever tell you I was originally a Poli Sci major in college? Yep. I interned with the League of Women voters freshman year of college and volunteered at a polling place before too! I wanted to be a journalist and be a watch dog to protect democracy. This stuff makes me excited. Vote!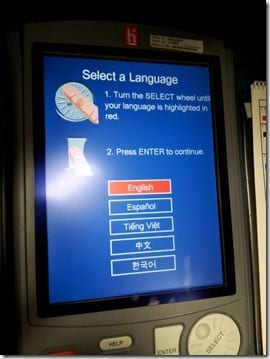 By the time I got back I was HUNGRY! So, I bulked up my oatmeal with pumpkin…
and paired it with eggs for protein. Clean eating victory!
I bought MaraNatha Almond Butter from Costco last week because it's such a deal, but I am not the biggest fan of it. I like my nuts salted!
So, I've been adding a dash of salt when I eat it and it's all good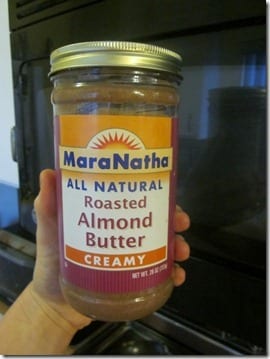 "Hello Monica, Halloween is over. Put the candy down!"
Yesterday on the flight home I read Fitness Rx and Oxygen. It was a great reminder after a weekend of eating a lot of junk that I need to clean it up!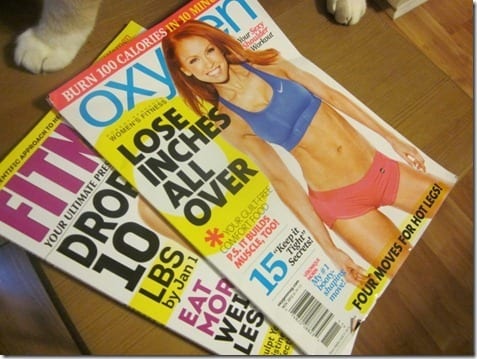 I realized that even though I've been doing better with not eating after 8pm, I have also been just making sure to have something sweet right after my meal so I don't miss out on it. Yeah, kind of defeats the purpose!
Thanksgiving is 16 days away so I am challenging myself to eat clean and avoid sweets until then. I need to stop the momentum towards sugar sugar sugar that has become a habit. (For me eating clean means eating whole foods and avoiding processed foods and sugar.)
I love that those magazines share a lot of clean eating recipes and I have a few ideas in my brain too. I think I've read that it takes more like 21 days to detox from sugar so I'm hoping two weeks of clean eating will at least get me on the right path!
Question: What's your favorite magazine right now?
This month mine is Runner's World because they mentioned my twitter handle in the December issue! I can't believe it!
Run SMART Goals
Fill out this form to get the SMART Running Goals worksheet to your inbox!