A few weeks ago I got an email from Road Runner Sports inviting me to a VIP event in the store. I thought it was a trick or something, so I 'nored it.
Then, Skinny Runner formally asked me to be her date and NO ONE turns down a pretty blonde girl (even I know that) so I said yes. And today after work we headed to our local running shoe store for a rager.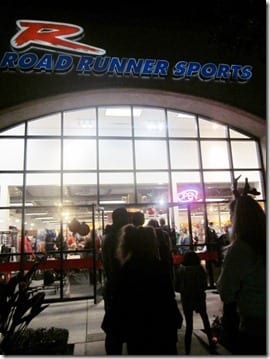 SR brought a cake flavored jello shot for us to pre-game. <- The only part of this post that is not a joke. Apparently she heard I like to hit the bottle. Wonder what gave that away?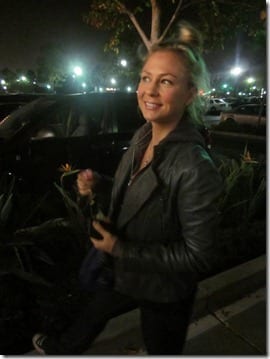 When we walked in we got raffle tickets for various prizes. You could get more for visiting the tables around the store.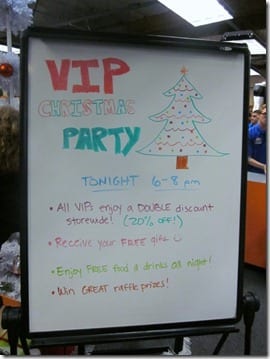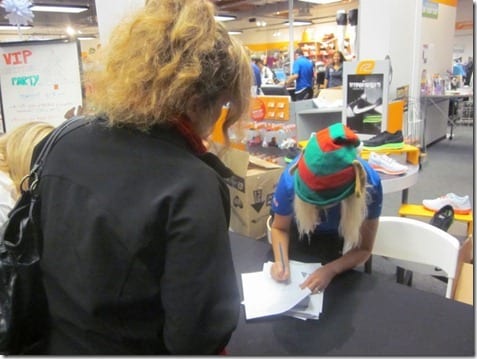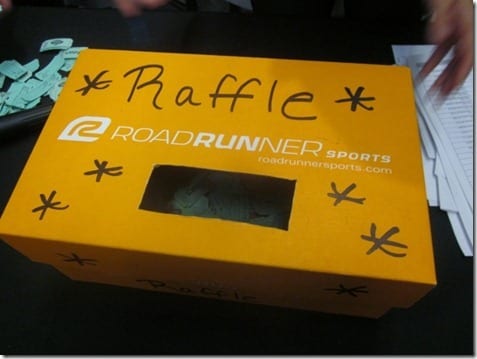 Happy happy!
The line was out the door and the store was packed. New Balance, Adidas, Brooks, Reebok reps were there among other local vendors.
My friends came too – Heather  Angry Julie and Sarah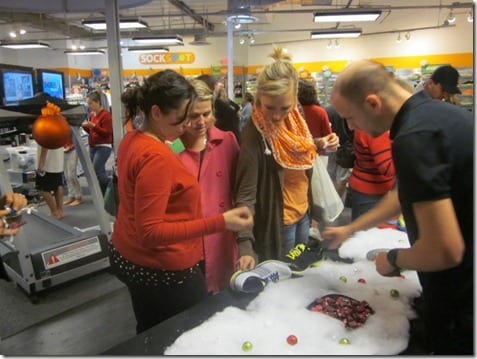 They had food and champagne – I am NOT fancy, but I LaLaLOVE champagne.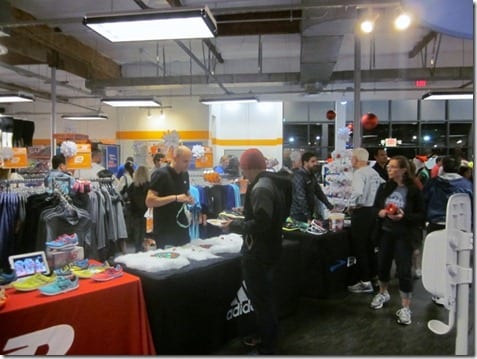 But, I didn't care about the shoes or the booze (for once!).
I was so distracted by the #1 thing on my Christmas list…
A TREADMILL.
I want it.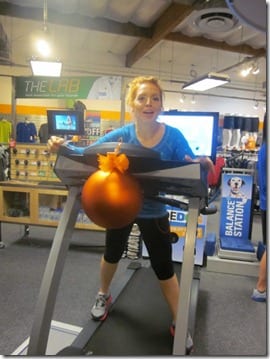 Dear Santa,

I can explain…

Love, Monica
See? See how I would run?!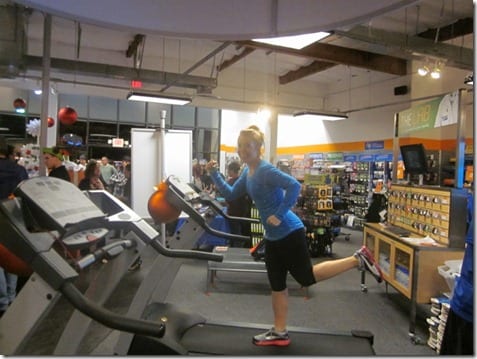 This is love.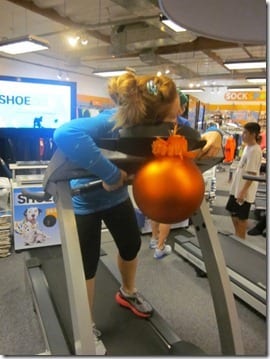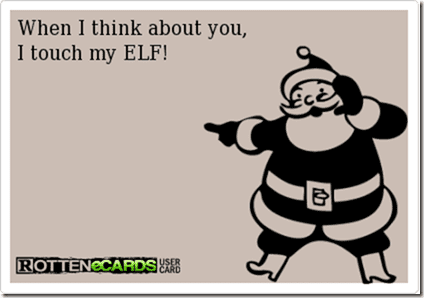 Then, I felt the champagne going to my head (shoulda ate dinner before), and thought I saw a familiar face…
Could it be? I think I that is my long lost best friend that saved my life in May?!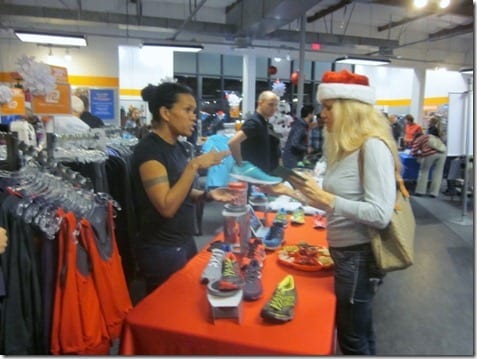 YES! Monica our team Captain / Bananica who drove our van for Reach The Beach in May was at the party. I <3 her.
Remember how I totally freaked out on my night leg and she saved my life?! God Bless her.
Question: Do you have a local running store?
What is your favorite shoe brand?
Run SMART Goals
Fill out this form to get the SMART Running Goals worksheet to your inbox!