Hello! How is it going?
It definitely is good in Florida. Yesterday afternoon I took a walk to the store for cereal to make Muddy Buddies. It's only about a mile each way, but I hope it cancels out the fact that I ate half the batch!
Ben's mom had all the ingredients except the cereal so that's all I grabbed. I'm not used to this sweetened Peanut Butter. It's kinda dangerous since it goes down so easy not that I've been eating it straight from the jar or anything.
This treat is called Muddy Buddies or Puppy Chow – I think I kinda prefer the MB name.
It's just 1 cup chocolate chips, 1/2 cup PB, 1 tsp vanilla – melted in microwave. Stir. Pour over 9 cups of Chex cereal. Mix. Toss in a gallon sized plastic baggie with 1 cup powdered sugar. Let cool. Eat.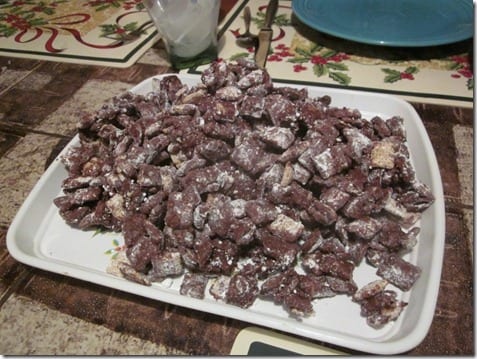 We also had a turkey dinner last night! Again, there is too much good food here. Send help.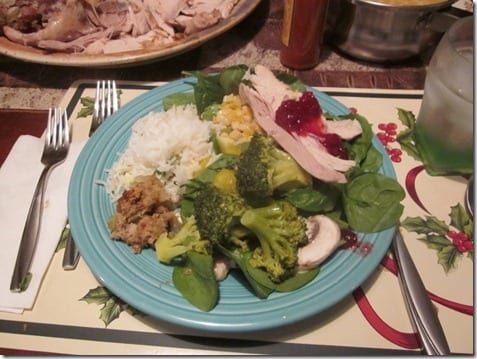 This morning I ran 2 miles to warm up and then made a quick stop at Dunkin Donuts for an iced coffee. Then, I walked the rest of the way home while sipping and talking to my mom on the phone.
I passed this gem along the way… Beautiful.
When I got back I made breakfast and had a little company while I ate. He's not the best conversationalist, but I don't have many friends so I'll take what I can get.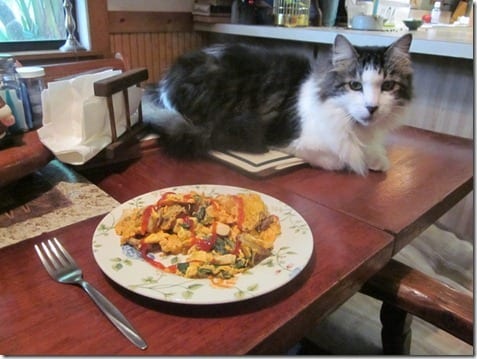 Happy Birthday Sarah!!!
Sarah is a faithful RER reader and recently signed up for a half marathon. Recently her friend Jennifer sent me an email asking me to give her a birthday shout out today. Hope this is a nice little b-day surprise
 Good luck on the half and Happy Birthday!!!
I have a little bit of work to do and then I'm hoping to get to the beach for a bit today. Not sure what the weekend holds…
Wish Sarah a Happy Birthday!
Question: Do you prefer the name "Muddy Buddies" or "Puppy Chow"?
Run SMART Goals
Fill out this form to get the SMART Running Goals worksheet to your inbox!