It is kind of weird that I am so not a "Type A" person, but I LOVE New Year's Resolutions. It's my one little anal thing? Outside of that I consider myself pretty chill, feisty but chill – does that make sense?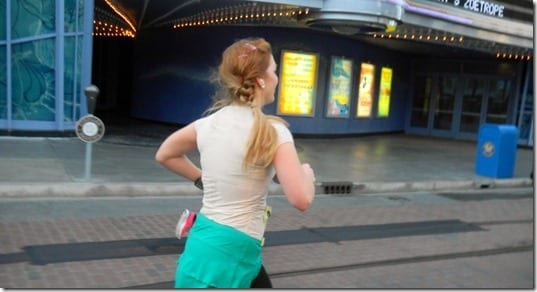 Anyway, I decided my Running Resolution while I was running the Santa Barbara Marathon. As I planned my retirement I decided I wanted to focus on half mary's in 2013…
1. I will run 13 13s in 2013!
Yes, 13 Half Marathons next year.
I already picked the races too. I haven't signed up for them yet, just picked 'em out
I would also like to actually train and PR in the half.
Oh, and I'm signed up for a full in February. Guess I'm coming back from retirement. Shocker. (All my effort not to make an inappropriate shocker joke right here.)
2. Go to yoga and/or cross train twice a week.
3.  Stick to my new eating approach for 3 months. Then, assess my progress. More on this soon, but I'm still figuring it all out. It was inspired by suggestions by the holistic medicine lady. I'm doing a little trial and error trying to figure it all out.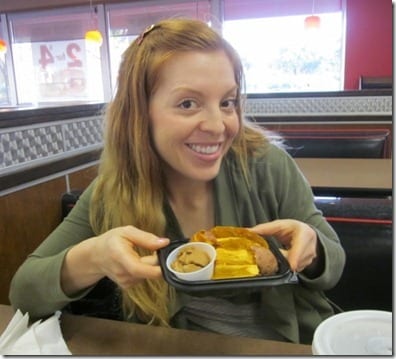 4. Be nicer. To everyone. Even strangers and not do stuff like this…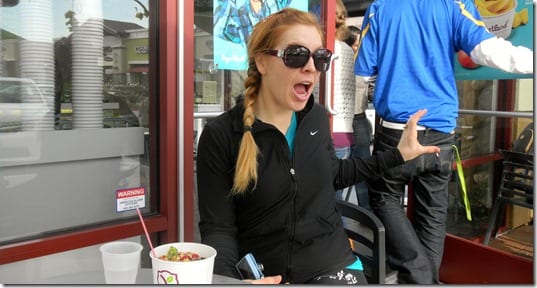 5. Get organized. At home, work and RER.
6. Go to China. or some equally awesome trip.
7. Take better care of myself – get enough sleep, wear sunblock, only wear running clothes if I am running. Hello.
8. Choose happiness. And FUN! Last year was about being Fearless. This year will be about FUN. And RUN. ing.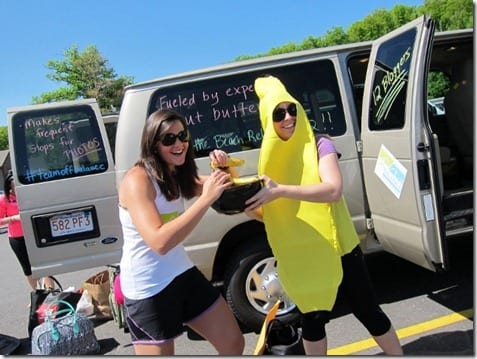 Yeah, I want to be a cross between a banana and Zach G on the fun scale. Sort of.
Question: What are your resolutions or goals for the year?
Run SMART Goals
Fill out this form to get the SMART Running Goals worksheet to your inbox!