Hello and Happy Thursday!
I don't know what it is, but I have been extra tired all week and this morning I woke up in a funk. I didn't feel like running or working or blogging or being happy. Boo. b
I even put my shirt on inside out. Monica, get it together!
I wanted to just feel sorry for myself, skip my run and eat a dozen donuts for breakfast but I decided I should at least get out for a few miles. I told myself, "It doesn't have to be a long run or a fast run, but you'll feel better if you do something."
Plus it's Pi day so I figured I should do some kind of exercise that will help me justify celebrating the day properly…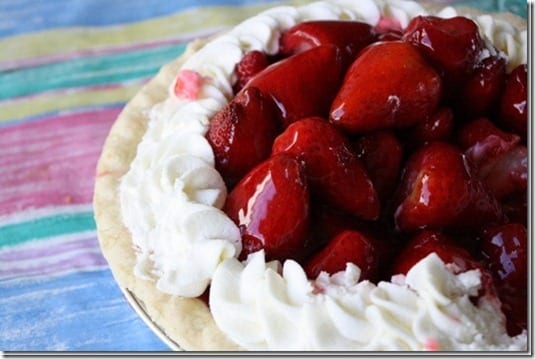 So, I did a very slow 5 miles and do feel a little bit better now
And I am on a mission to get out of this rut! I think part of it is the time change making me tired and part of it is I'm stressed about my workload this week. On my run I thought of ways to be happy!
How to Fight the Funk:
> Get some exercise – but pick your favorite kind so it's pleasant not torture. Anything works – walking, bowling, snorkeling. Just move!
> Call a friend and tell them, "I have some super bad news… hope you're sitting down… your mom………..'s birthday is in June right? Because I was thinking we should take her out to Chippendale's…"
> Walk your dog. Or take someone else's dog for a walk and don't tell them. Then, when you get back they'll think their dog was lost and you found him! You might even get a reward.
I apologize but I didn't announce the winner of the bike giveaway. Lately, I've been contacting the winner's directly in reply to their message for quicker turnover. Anyway it was Kary in Iowa!

Winner of the Clif Shot Blocks: Rhonda
Winner of the  RER Reader of the Day award – goes to Tabatha who sent me this picture of her cat looking unimpressed by my last Ask a Monican on the big screen.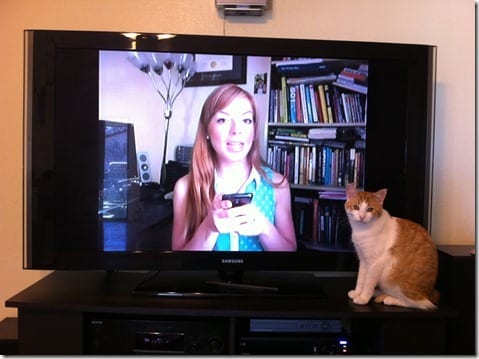 *PSA: Please don't watch Ask a Monican's on the big screen – it may be harmful to your eyes.
Question: How do you fight the funk?
Run SMART Goals
Fill out this form to get the SMART Running Goals worksheet to your inbox!