Growing up with brothers I have always considered myself a 'guy's girl'. I play rough, say too many bad words and get along with the boys.
But, as I get older I realize more and more how important my girlfriends are.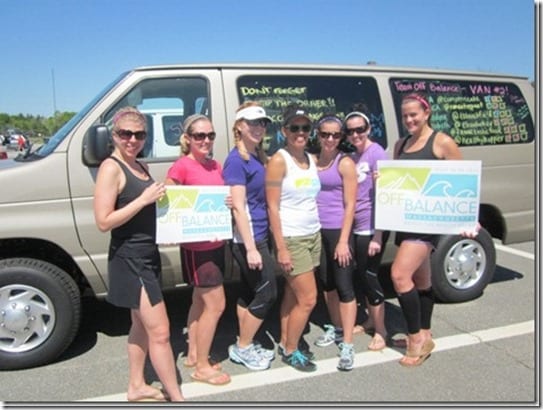 I have been blessed with some solid friendships over the last few years and I am so so grateful I have my girls to love and support me even when I'm a mess in a dress showing too much chest.
I adore my girlfriends and have turned into a super girl-power believer! I hate when women tear each other down, we should all support each other and stay positive.
See? The banana says two thumbs up to girl power….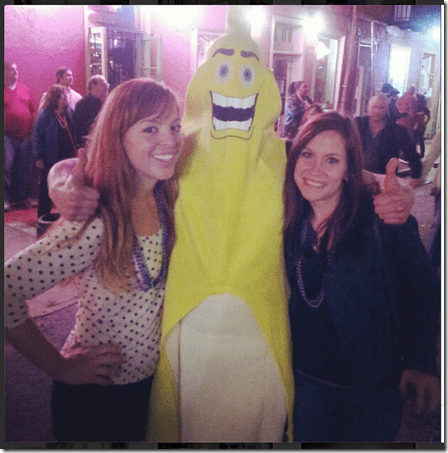 Let all flowers bloom.
I heard this phrase a few years ago and really love it. You don't need to tear someone else down for you to grow and be beautiful.
Let all flowers bloom – and I would love for you to come 'bloom' with me in Bloomington!
I have been invited to run the Women's Half Marathon in Bloomington, MN on June 16th.
The hashtag for this Women's Race series is #BeAmazing
I think you're amazing whether you run this race with me or not, but if you can it'd be great! Plus, I really need someone to hang out with, I don't know anyone in Minnesota!
If you are in Minnesota there is a fun Girls Night Out April 13th at the Uptown Running Room. Check out that link to RSVP!
If you want to sign up for the June 16th race check out this link: Women's Half Marathon in Bloomington.
 Get $10 off when you Use Code Code: FITMNMON
Question: Name a friend who is supportive of you.
Extra points – text them that they are amazing!
Disclaimer: The Women's Running Series is compensating me for this trip, but my love for half marathons is a deep, passionate love…all opinions are my own.
Run SMART Goals
Fill out this form to get the SMART Running Goals worksheet to your inbox!