There is something wrong with me.
Okay, there are probably a lot of things wrong with me, but the one that affects my day to day life the most is I have a heart condition I haven't told you guys about…
Tiny Heartitis
Yes. I was born with a tiny lil black heart – or so I've been told.
On more than one occasion in my life I've been called "the Grinch". This is NOT because I want to steal Christmas – I actually love Christmas!
See? I believe.
It's because I have no feelings.
Okay, that's not completely true.
Sometimes I feel HAPPY!!!
Sometimes I feel silly.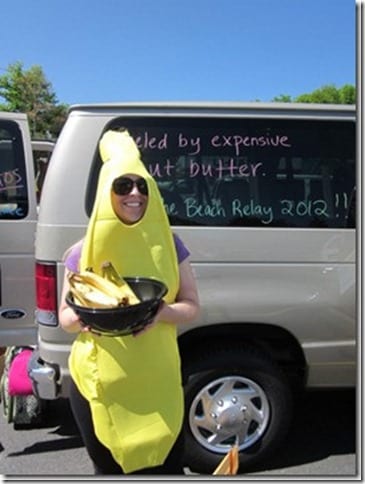 Sometimes I feel sleepy…
But I rarely feel love-y or sentimental about things most people do…
Race bibs / Special Dates / Childhood Memorabilia … eh
When I moved out of my mom's house I left a few race medals there and she called to let me know…
Mom: "There are a few of your medals from your races in a box in the office…"
Me: "Oh, you can just throw them away…"
True story.
She didn't throw them away so I finally took them one time when I went to visit, but I would have been fine with it.
Red Hair Don't Care?
Sociopath?
Tiny Heart Condition?
I don't know.
So even though I am VERY HAPPY and PROUD of this weekend's PR I didn't bat an eye before tossing my bib from this weekend. Then, I remembered how Chandra and SR gave me crap about it after RnR SD last year and I thought I'd ask you what you do with your bibs…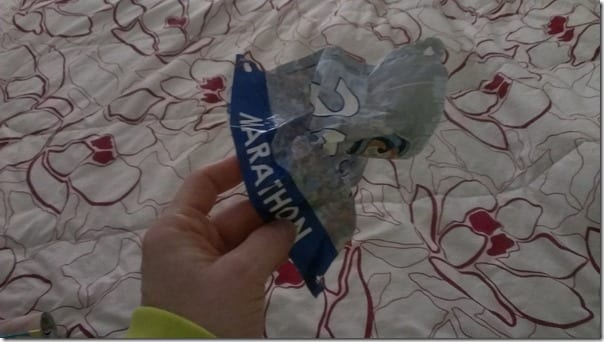 There are a ton of cool things you can do with race bibs like:
Make a Binder with them from Etsy
Make a Photo Book like Meghann did
I just don't wanna. At this point we're lucky I'm keeping my race medals – and that's only because I have this cool new medal hanger from Heavy Medalz…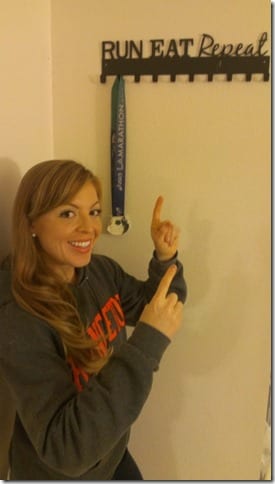 Question: Do you keep your race bibs? What do you do with them?
Non Runners: Are you sentimental about things?
Winner of the Road ID Giveaway is :
If you didn't win please get one anyway!
Run SMART Goals
Fill out this form to get the SMART Running Goals worksheet to your inbox!