Hello! Yesterday was super busy so it was nice to get out for an 8 mile run this morning. So cheesy, but it makes me feel better .
Run Fun
Reader Sam sent me these pics of her Ragnar Cape Cod Team. Their team name – America Runs on Ragnar! Don't you love it?!
These girls know the way to my heart…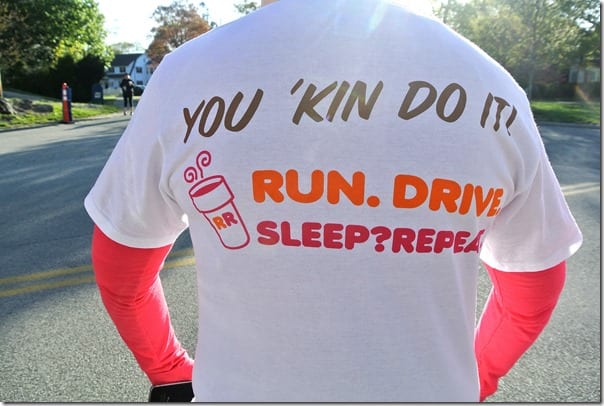 Southern California Local Runners:
The Laguna Hills Half Marathon is Memorial Day May 27th.
The course is challenging since there's a stretch that's kinda trail-y. But there is also a 5k and a 10k – pick your fave.
I'll be there –will you? Register here.
SOLE RUNNERS starts up again this Saturday!
You guys know my 7th favorite person in the world is Coach Steve. He leads the Sole Runners – a running group in SoCal.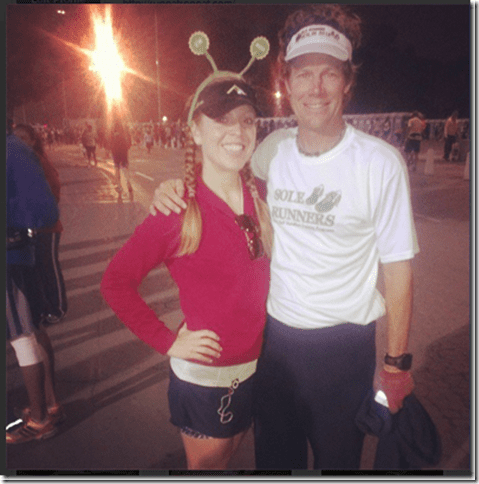 Sole Runners' 2013 season starts this Saturday in Long Beach. They are training for Long Beach, Marine Corp and Chicago – all around the same time.
I'm a big fan of the group because they were super nice and welcoming to me. And if you sign up, but have a busy life (hello, me) you can run with them when you have time and run solo when you don't. BUT… knowing the group is meeting every Saturday is some added motivation!
Sole Runners Registration here.
Question: Do you work Memorial Day?
If not, what are you doing that day?
Run SMART Goals
Fill out this form to get the SMART Running Goals worksheet to your inbox!