1. Vegas Half or Full Marathon with Run for Something Better – You can sign up until the end of June. The virtual training would begin the beginning of July for 16 to 18 week half marathon training program. Just sign up and you're automatically on the team.
Let me know if you have questions.

2.  I was quoted in Shape Magazine about 30 Things We Appreciate About Running!
3. On a scale of 1 to 'high maintenance' I think I'm a 3, but I need a spray tan ASAP! That's on the To Do List for today or I will die. DIE.
Spray tan for life
4. We're bringing See's Candy for Ben's fam but his Gramps is diabetic and we were advised not to bring him anything with sugar or salt. So, we're bringing him some sugar free Werthers. The company sent me a big stash of all their flavors recently and I loved 'em! Is that weird? Like I'm a grandpa? Don't judge.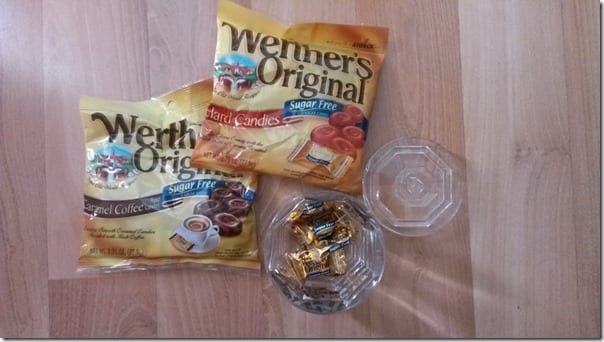 Anyway, they are also sending one RER reader a bag of each of their sugar free flavors and little candy jar. The OG flavor is the best, but you can be the judge.
To Enter: Leave a comment on this post. Any comment. Keep it clean.
Open to residents of the US. Closes 6/8/13 6pm PST.
Run SMART Goals
Fill out this form to get the SMART Running Goals worksheet to your inbox!