Happy Tuesday…
Here's a little tip for those of you who have an avocado tree that gave you 10 bushels (okay I don't really know what a bushel is) of fruit that are getting ripe faster than you can eat 'em…
Eat 'em faster!
Just the Tip #2: Freeze your avocado.
Remove the avocado 'meat' from the skin. Put them in a bag and squeeze a little lemon juice on them. Freeze until you're ready to eat!
Then, pull 'em out of the freezer and let it thaw before making some delicious guacamole. Ole!
Disclaimer: I am a Silk blog ambassador, but the following is not affiliated with Silk at all. All opinions in this post are my own and/or stuff I make up to seem cool.
RER PSA: At the Silk trip we discussed other brands of soy and almond milk. Someone mentioned the So Delicious Almond Milk because it has added protein. So, when I spotted it this weekend at Whole Foods I decided to try it (plus they didn't have my favorite Vanilla Almond Milk for some reason?).
Anyway. It's not good. For having added protein I find it weird that it's even more water-y than usual almond milk. Save your dirty green paper.
Running Reminders: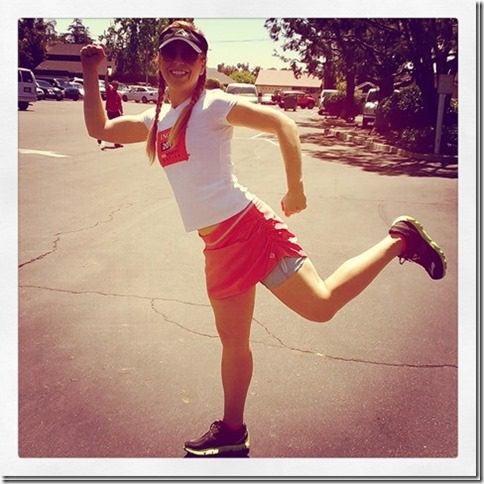 If you want to train for Rock N Roll Las Vegas virtually with me and raise money for Orange Laces you can still sign up until the end of this week!!!
Sign up to Run for Something Better here
The Shoreline Half Marathon in Ventura is this weekend. Use code: RER20 for 20% off
Question: Please share a tip – Big or small
with the class.
Run SMART Goals
Fill out this form to get the SMART Running Goals worksheet to your inbox!