Some like it hot.
I do. I like it nice and HOT – as in the weather. And so I went back in time and made sure my ancestors lived in a warm climate. Enter: Mexico, which later turned into California, which is where I was born and raised. Or something like that, I'm bad with maps.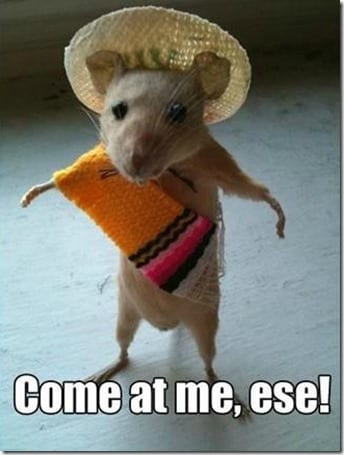 (source)
Since it's summer and all hot oatmeal doesn't go great with the hot weather. Plus, who wants to turn on the stove to actually cook something? Not me.
But, I have been craving something sweet in the morning (plus I've been eating eggs for dinner) so I threw together a summer inspired oats dish.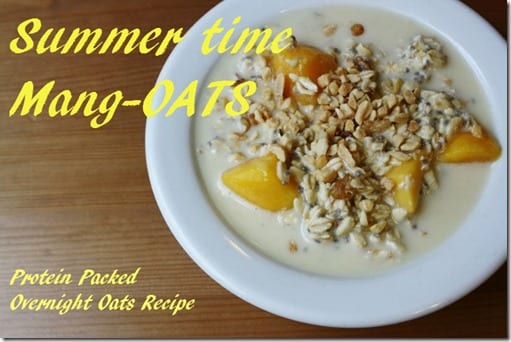 Summer time Mang-Oats Recipe
Ingredients:
1 scoop protein powder, vanilla

1/2 cup almond milk

1/2 cup milk

1/2 cup oats

1 tsp chia seeds

1/2 ripe mango (I used frozen, but fresh will work)

toppings: nuts, nut butter, rainbow sprinkles
Directions: Shake up protein powder, milk and water in a shaker cup.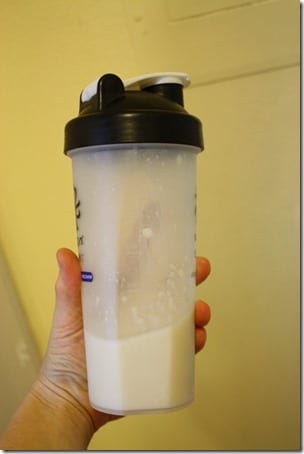 Mix in a bowl with oats, mango and chia seeds. Refrigerate overnight.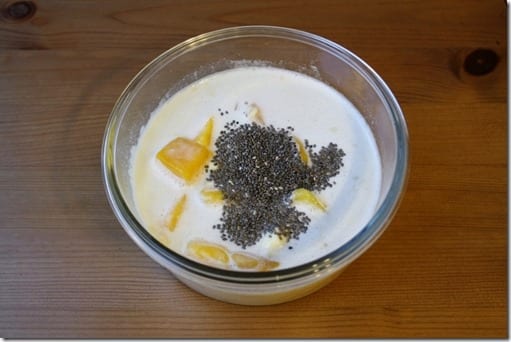 In the morning stir and top with nuts or nut butter.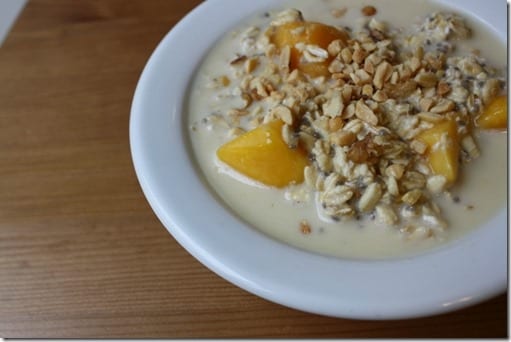 Pair with iced coffee. Enjoy!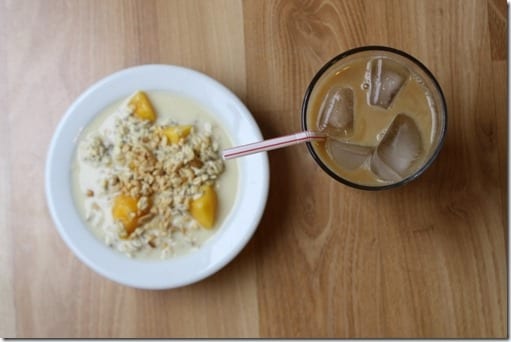 Question: What's your favorite fruit mix-in for oats / cereal right now?
Run SMART Goals
Fill out this form to get the SMART Running Goals worksheet to your inbox!