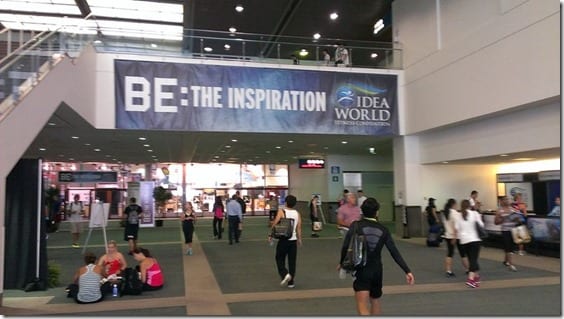 The IDEA conference is an annual fitness conference for fitness and wellness professionals. This is my first year attending and I was completely amazed by all of it. There are over ten sessions at a time over the course of four days on all kinda of fitness/wellness related topics. Attendees can choose to learn new TRX moves, take a kick-boxing class with a celeb or listen to a lecture on leafy greens – just to give you an idea of the range!
This year the conference was in Los Angeles. I stayed at the Standard Hotel in Downtown – it's super modern.
It was good I was solo since you can full on watch someone shower and there is no cover.
(IDEA is the name of the organization, but #IDEAWORLD was the hashtag so I keep going back and forth.)
The conference was at the Los Angeles Convention center, about a mile from my hotel.
It's right next to LA Live and all the good stuff.
I forgot to tell ya, on day one StuftMama and I were twins. Reebok sent us a bunch of gear to wear and chose the same thing!
Fitnessista and I were shakin' it all weekend. On the first day we took a quick dance class at the Reebok stage and on day two we took the most amazing ZUMBA class. <- This woke me up – I miss Zumba so much. I am going to start going again asap!!
Day two started early with a short run in LA with StuftMama Kristin.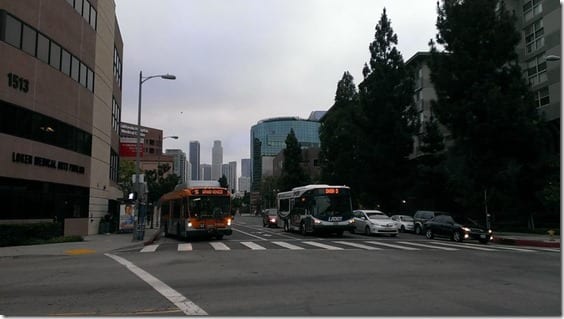 Then, I grabbed iced coffee…
and oatmeal to enjoy during my first session – sticking to a healthy non-diet.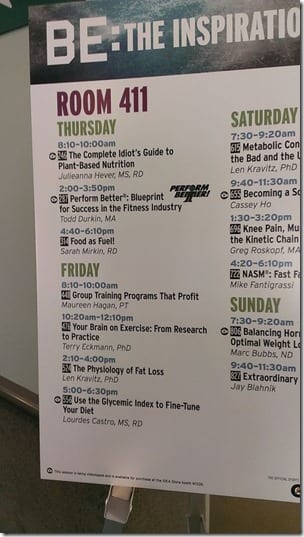 I also spent some time in the injury prevention workshop. I stepped in right in time to learn a few moves to open the hips. It was great!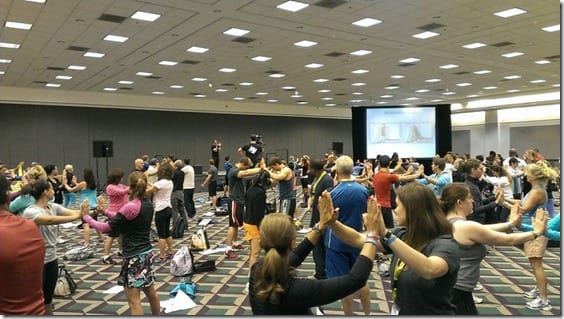 Snack time! The sessions are pretty jam packed with information and back-to-back so it's important to pack a lot of snacks for the IDEA conference. I didn't know this before and grabbed a few things from the store Friday morning. Most of my snacks are not pictured.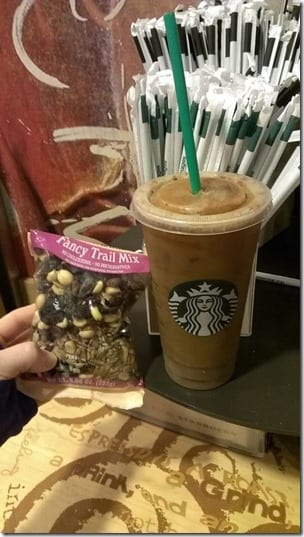 I also enjoyed some great samples from the expo in between sessions too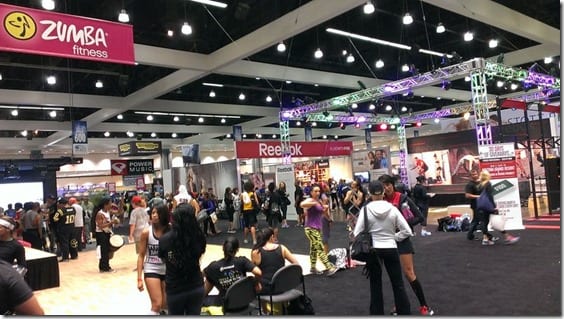 Lunch!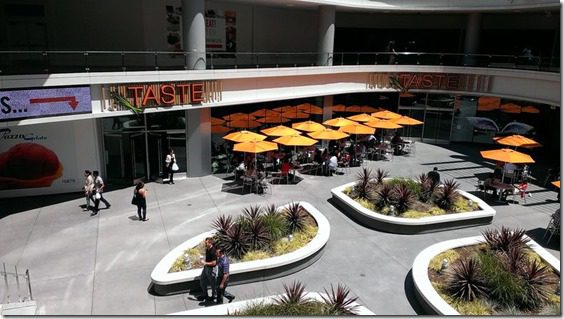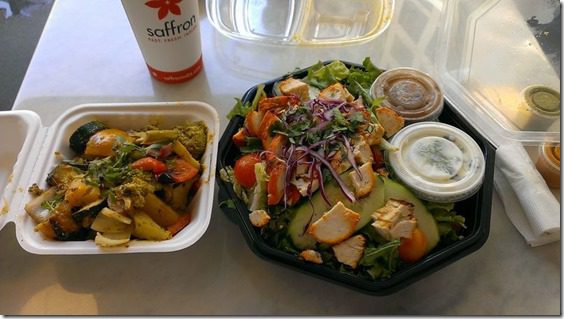 My next session was Perfecting Performance Fueling – Pre and Post Workout. This was the best nutrition session of the whole weekend! A lot of the sessions reiterated information that I know, but this was addressed alkaline foods and non-dairy options for fueling close to workout time for people who have issues with that.
Teri Gentes made cashew cream for us too! She also touted the benefits of sprouting your own nuts and making a snack pack with them.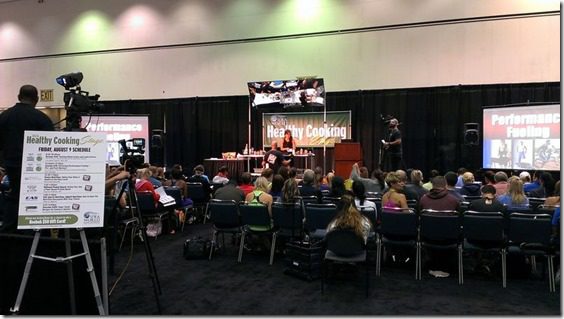 Then, Fitnessista and I hit up the ZUMBA Mexican Dance Party session and it was a BLAST. Fun fun fun!
After a walk around the expo I started to feel a little 'eh' and grabbed a Kombucha. I think I was dehydrated from the day. There are water stations all over, but I still usually drink more at home.
Julie from PBFingers left early, but here is the rest of the Fitfluential/Reebok group – New Reebok Friend RER, Shannon from BadAssFitness, Stuftmama, Reebok friend, Reebok friend and Gina the Fitnessista.
Question: Have you ever taken Zumba? Like dance fitness classes?
I realized I really really miss Zumba.
Disclaimer: I attended IDEA Fit through my partnership with Fitfluential and Reebok. All opinions are my own, but everyone should love Zumba. It rocks.
Run SMART Goals
Fill out this form to get the SMART Running Goals worksheet to your inbox!