Hello! I woke up in the middle of the night feeling kinda sick again. So, when I got up this morning I wasn't sure what was going on with my body. I just didn't feel 100%, but couldn't really put my finger on it. I took my temperature and it said 97.3, which just means I'm dead inside but I already knew that.
So, I had to ask myself that age old question –
to run or not to run…
The #1 rule of running while sick is "If it's in your chest you must rest."
And I am not having any chest issues (outside of that tiny lil black heart in there, but I don't think that's a medical problem).
Rule #2 is to first ask yourself "Is running going to make you feel better or worse?"
I decided running wouldn't make me feel worse, but I would cut my planned run short and take it easy. Plus Mizuno just sent me new gear to test out and I needed to run for the cause. (The cause being RER, hello.)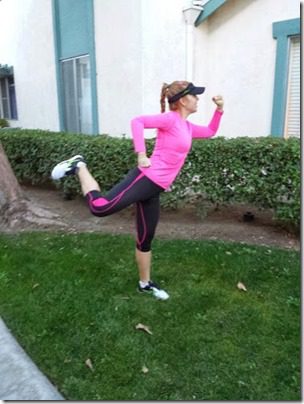 I did 7 miles in the Mizuno Evo Cusoris (from their minimal line-up). So far I'm digging them, super light weight.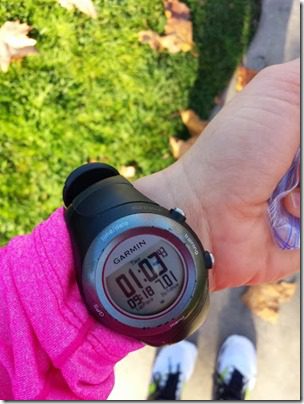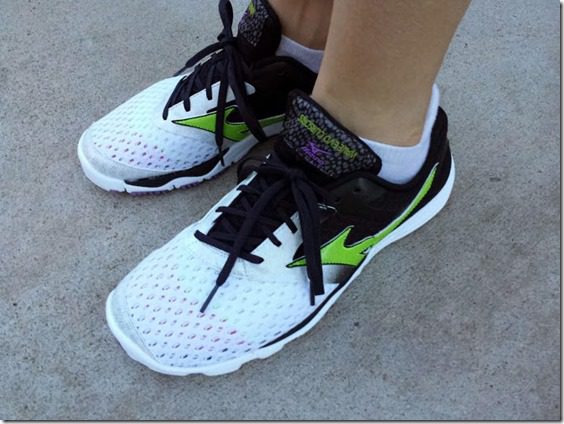 Post run eats.
Speaking of eggs…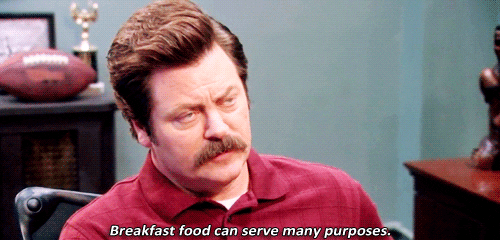 Last night –  Have you ever heard the term, "Breakfast for dinner will make you thinner." ?
Probably not unless you follow me on Instagram because I just made it up. You're welcome.
Random dessert remix – pumpkin, carrot cake yogurt, cereal, sunflower seeds.
I assume you kinda sorta 'get' social media if you're reading a blog and dutifully are pinning my random recipes and workouts (thank you). But in case you need a crash course I saw this the other day and thought it was funny:
25 Days of Fitness Challenge – Day 4
Question: Who are you writing your note to?
Run SMART Goals
Fill out this form to get the SMART Running Goals worksheet to your inbox!