Happy Friday!
My internet is being weird today so I am coming at ya from Starbucks. It's a hard life, but someone's gotta do it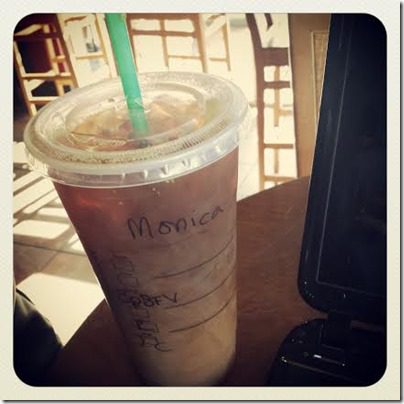 This morning I did 30 minutes on the treadmill while watching Courtney Loves Dallas and the new Tone It Up reality show. Love.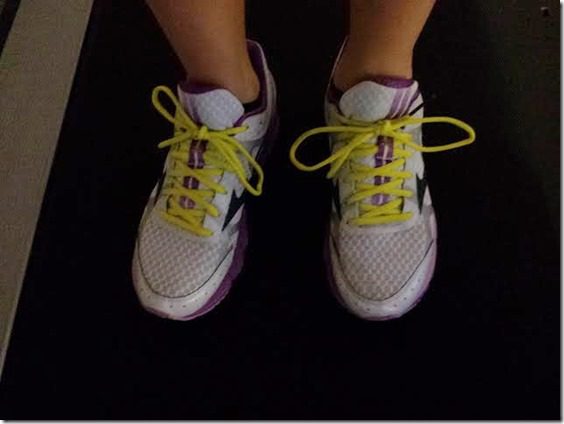 Breakfast was the same as the rest of the week – eggs, oatmeal, iced coffee.
Fight the Fat Talk
I am very anti-negative self talk. I am not a girl that says mean things in the mirror to herself, and I don't hang out with girls that do those things. I'm not perfect, but this is something I've always tried to consciously avoid.
But, I am guilty of other similar behaviors…  I do glance at my reflection as I'm walking into a store and get bummed about what I see. Or when I look at a picture of myself I focus on the negatives instead of the positives. 🙁
I don't care what Mean Girls suggested, putting yourself down is NOT a humble habit. It is okay to own your awesomeness. No one will judge you for that, and if they do – drop them. You don't need negatively like that in your life.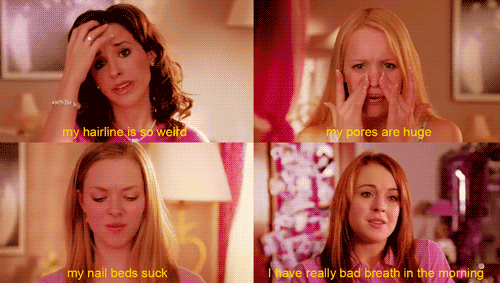 I know that just like any other habit – if you tend to 'fat talk' yourself it's a very hard thing to stop.  Sometimes stopping a habit cold turkey is impossible, but you can redirect or replace that habit with something else.
So, I LOVE that a rep from Special K sent me this measuring tape with words instead of numbers on it. And I suggest replacing your usual negative thoughts with a positive word as a good way to stop the fat talk (either out loud or in your head).
Same goes for looking at a certain less-than-favorite part of your body in the mirror or pictures. Pick your favorite feature and look at that first the next time you're looking at photos. (I really need to work on this. It's automatic for me to look at certain body parts I don't like first.)
Supposedly, 93% of women fat talk – that is sad. (I think that estimate is high, but I don't know what goes on in your head.) So, if we're using that number the odds are you may be someone that says mean things to yourself – are you?
Note: You can still want to get healthier, lose weight, tone up, eat less sugar…. without Fat Talk. It doesn't mean you are going to slack off or give up on yourself, it just means you deserve to be treated nicely no matter what your size or weight.
Talk to yourself with positive words. Focus on your good traits. Measure yourself without a scale or specific number if that makes you feel bad.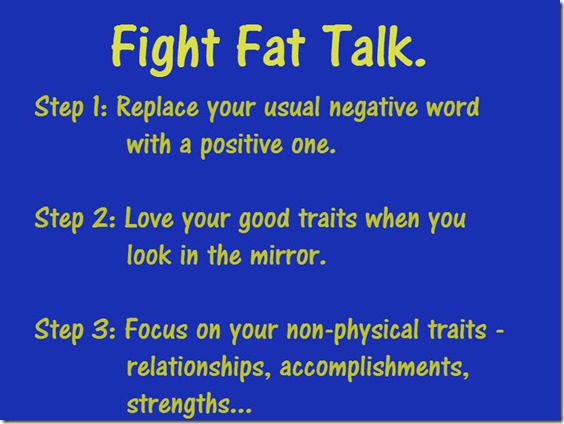 You can follow and join in on this positive movement on twitter using #FightFatTalk
What's your positive word to describe yourself today?
My word is optimistic. I like that one today
Run SMART Goals
Fill out this form to get the SMART Running Goals worksheet to your inbox!