My Thursday started with an amazing breakfast, but that deserves it's own post! I'm super impressed with the spread and I can't wait to enjoy it again tomorrow.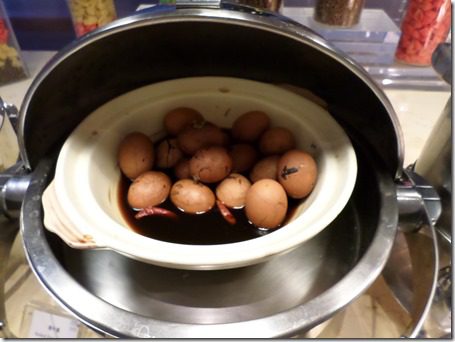 First a quick answer to the question I keep getting – "Why China??!?!"
No. I am not here for the Great Wall Marathon race. (I have looked into it and it's super expensive, but would be awesome.) I'm actually on a 'normal' getaway. I really wanted to do something different from anything else I've done before. I've been to a lot of Central America. I love Asian food and culture and history. I wanted to learn something and see something new. So, China.
Okay back to regularly scheduled programing…
Thursday was a raspberry jam packed day. First our group went to the Summer Palace.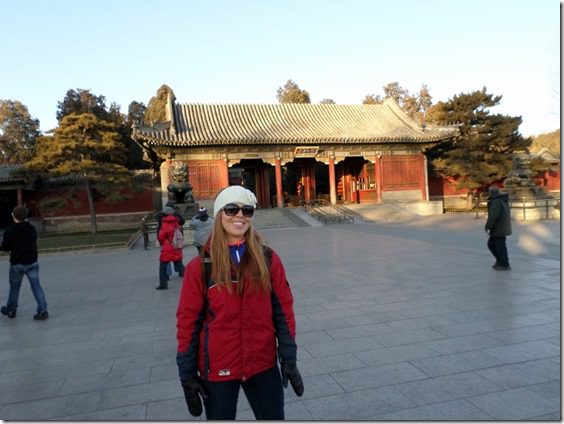 It is on gorgeous grounds and surrounded by a man-made lake. That lake is frozen right now though.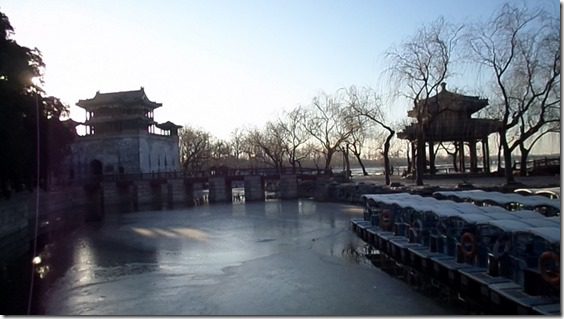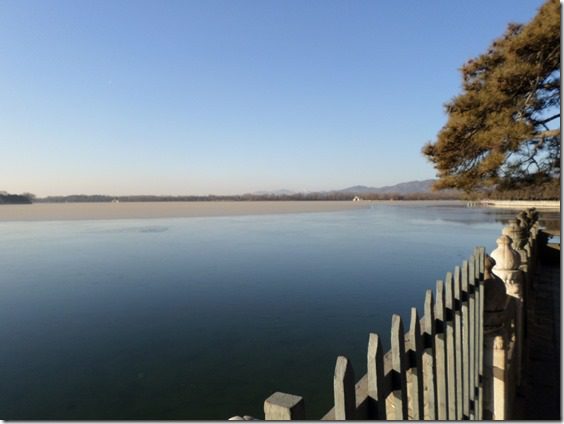 There were locals doing a tai-chi dance with a ball on a tennis racket that looked super graceful and fun. I wanted to join in, but our group was moving on to the next stop.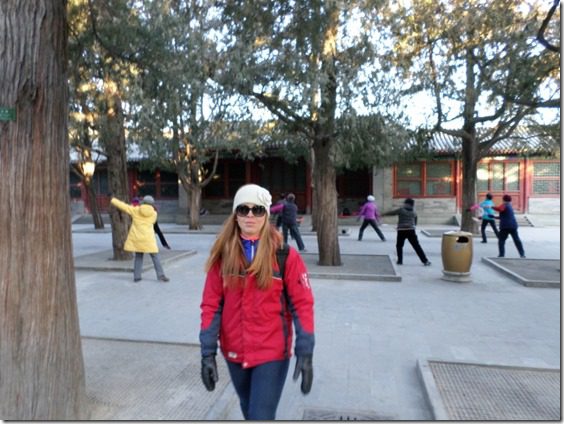 Part of the reason I wanted to go to China was all of this history and ancient art. There was a ton of it today!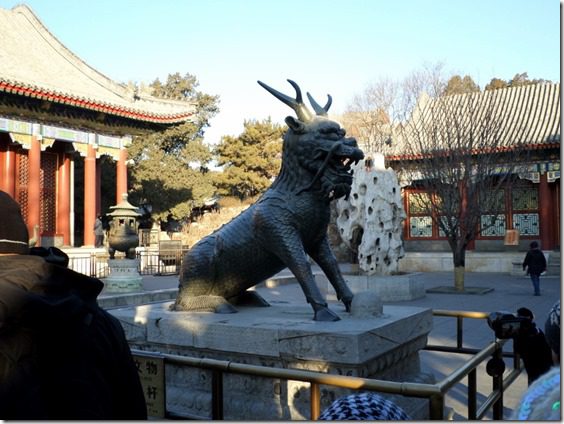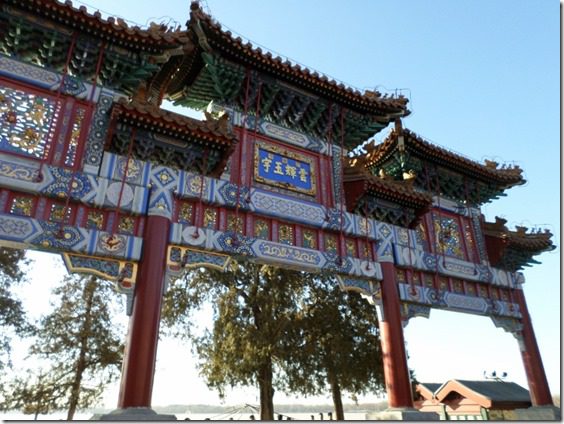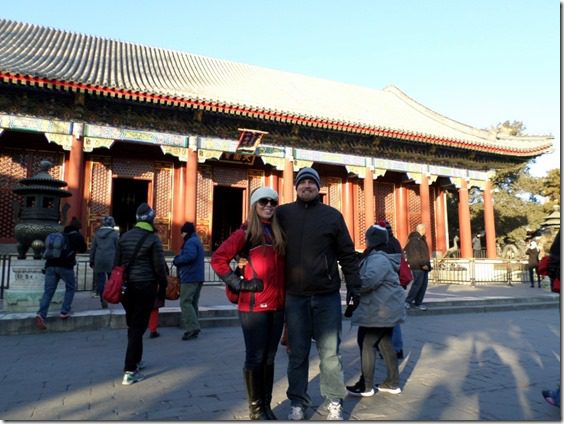 On the top of the mountain is the Temple of Buddha's Fragrance. We didn't climb up to it unfortunately.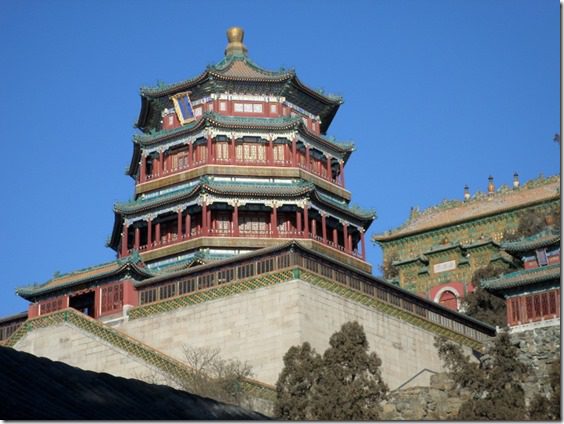 Lunch was an optional 'tour' organized by our tour group to eat at a local family's house. I kinda didn't want to do this because I thought it must be fake. Peep pressure got me to do it and I'm really glad I did.
Everything was family style and we ate out of small rice bowls and just piled on more as the dishes came out.
I didn't get pictures of all the dishes, but had to stop everything to capture this – Tempura Carrots. They were the BEST thing I've had so far on this trip.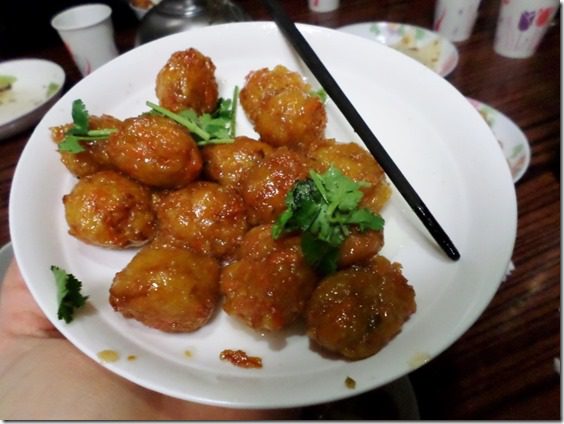 It was at a tiny house we all packed into and ate home cooked Chinese food. (This is the room after our feast.)
The family only spoke Chinese so our guide translated for us and we chatted with them for a bit.
Next stop – Tiananmen Square!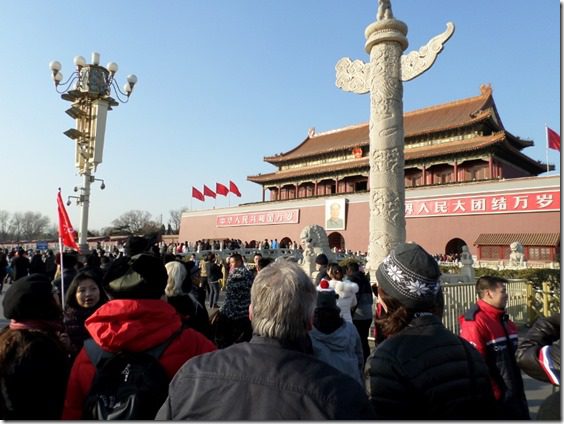 It is HUGE – big enough for one million people to gather. Crazy.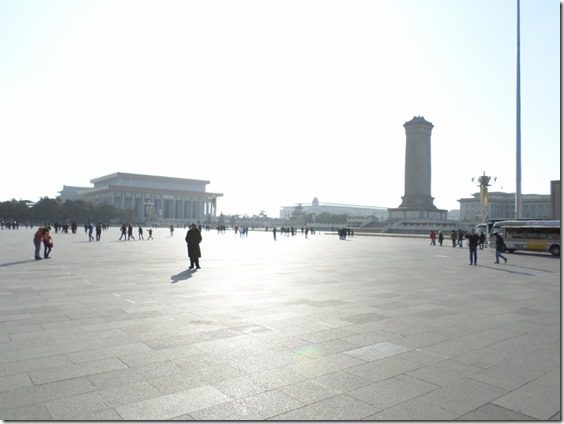 Right behind the square is the Forbidden City. This is where the Emperor lived and conducted his political affairs.
Run SMART Goals
Fill out this form to get the SMART Running Goals worksheet to your inbox!