Yesterday was finally a full free day. Our tour had some group options, but I really wanted a solo mission to explore and eat random street food.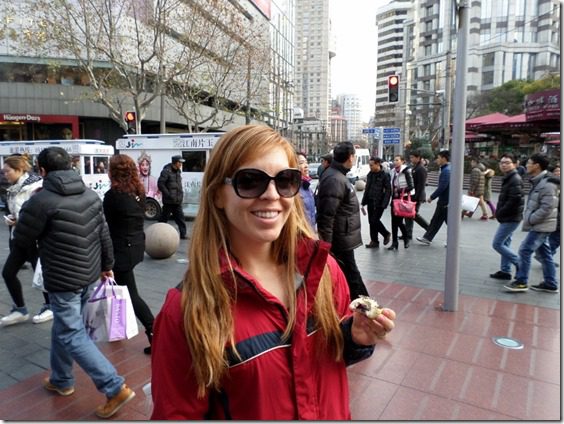 The day started with a short treadmill run. It's been too dark, cold and not the best air quality to run outside but I really really want to at least for a mile. Hoping to squeeze that in on the last day since we don't have to meet until noon!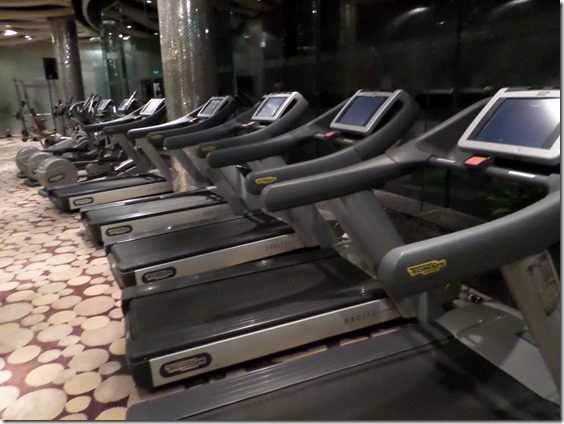 The breakfast buffet was another amazing meal. I have become completely spoiled with breakfast this entire trip.
I had an egg white omelet made…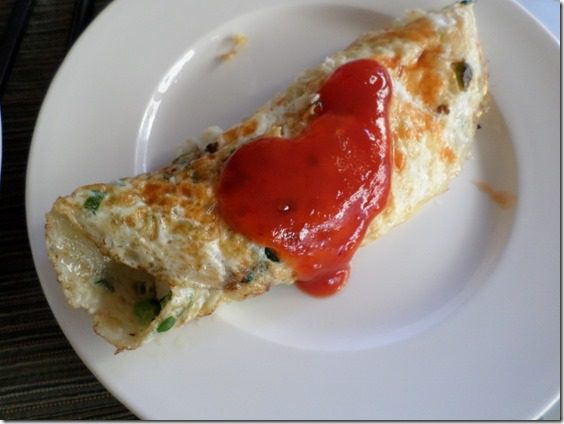 And the Swiss Muesli was amazing. I went back for more!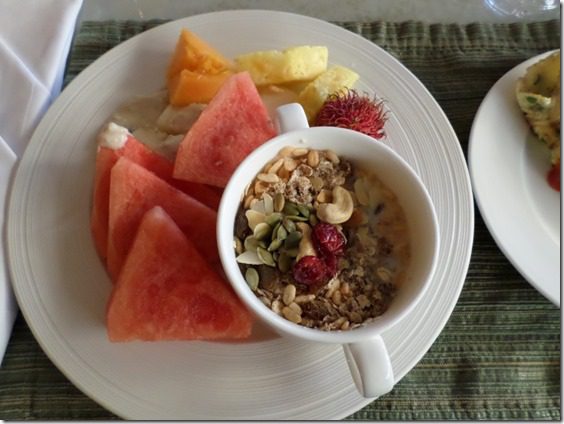 The pastry bar had tons of jam options…
Plus a real honeycomb to scrape honey from!! Seriously.
In addition to all the watermelon I grabbed up, I also got a lynchee fruit.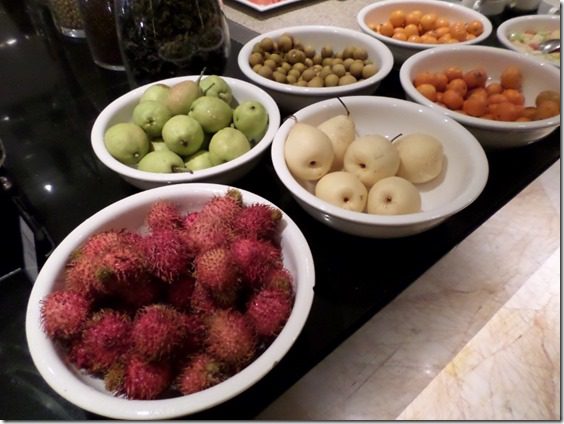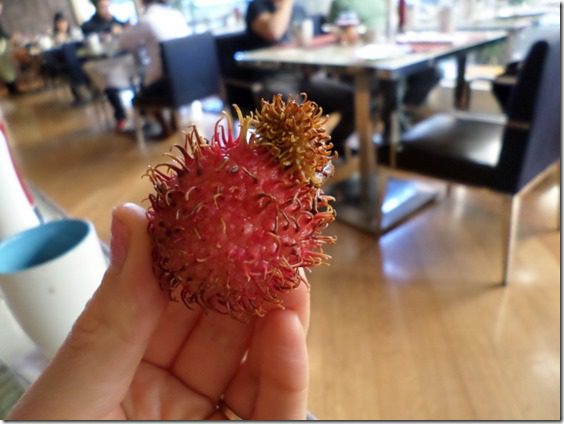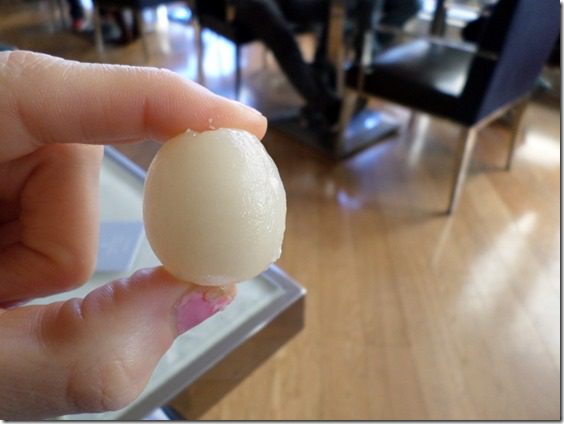 And a cappuccino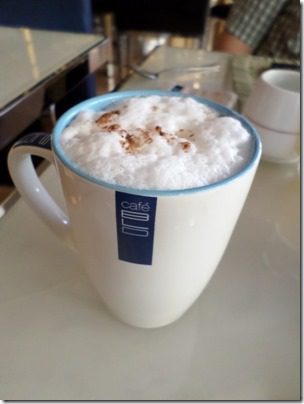 From breakfast we headed to the supermarket because I really wanted local tea. But, the market near our hotel was fancy (for business people, not locals). #Fail
So we grabbed a taxi and headed to an area known for shops to explore. The taxi driver didn't understand where we wanted to go and we ended up in another fancy area. Oh well. We decided to walk toward the section we wanted and just check things out along the way.
We figured this was Taro since the place is called "Let's Eat Taro!" but it was labeled as purple potato mousse.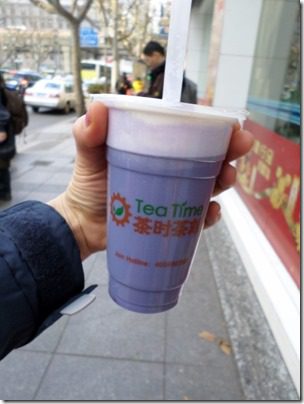 After an hour of walking we finally came across a cute little neighborhood. While we were looking for a lunch spot I saw this little store front kinda place selling tea.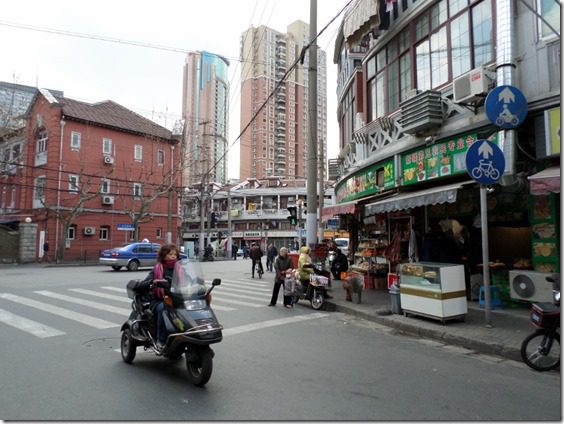 We found the tea!! As I was checking out my options a local came up and bought some jasmine tea. I went with green, but I felt better that it wasn't a complete tourist store.
At this point I was super hungry for lunch and we picked a spot based on the pictures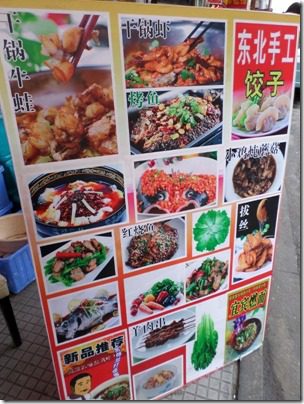 But not this picture…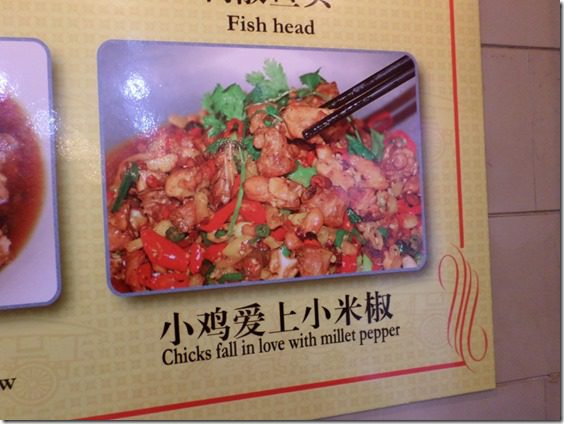 The veggies has been greasy but plentiful. This was Chinese cabbage and came with one piece of chicken (I wasn't expecting any, just thought that was random).
The string beans look spicy, but aren't at all. Actually nothing has been spicy and the hot sauce hasn't been very good. That's my only complaint with the Chinese food on this trip. I miss Sriracha!!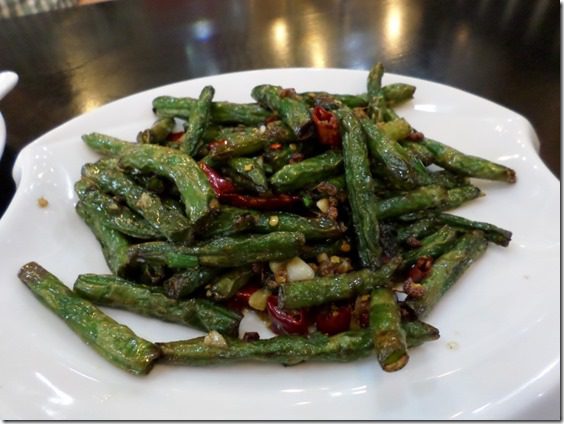 The waitress didn't speak any English outside of saying 'dumpling' and pointing to that section of the menu. So, I figured that's their specialty and ordered three different kinds. They came in orders of 6.
The whole meal was only about 14 dollars and Ben got a beer!
From there we continued toward the waterfront to check out view during the day.
Snack time! This place was poppin' so I figured it was good. This is a taro stuffed treat (I think).
We found a cute local market and bought some red envelopes for Chinese New Year!!
And saw other random stuff…
Watermelon in China! I love it.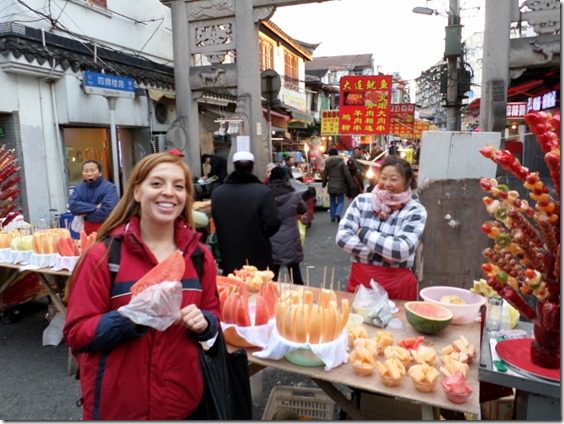 After using them over and over for this whole trip, I am completely comfortable (and actually like) the public toilets here. Thanks for everyone who gave me the advice to pack tissue!! I also brought sanitizer wipes that came in super handy.
Finally! We made it to the water!
More exploring…
We ended up at the same area we were at last night to check out the New Year's decorations.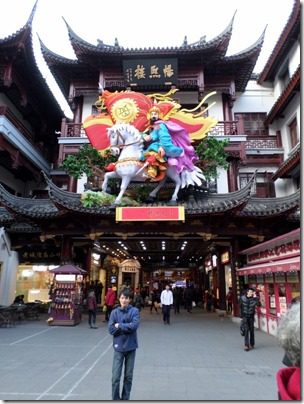 Dinner was just okay. We found a cafeteria style place that looking amazing, but the veggies were all cold. So, I needed a little chocolate treat on the way back to compensate.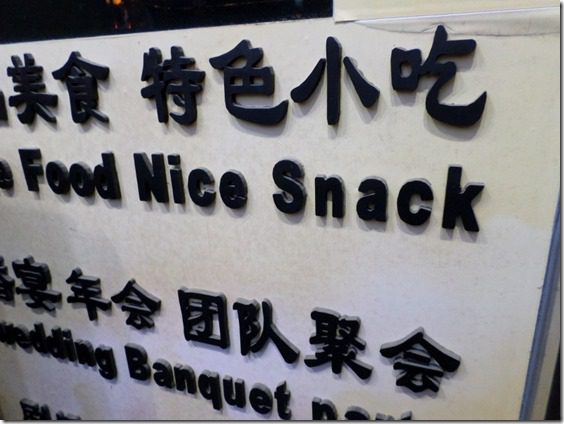 Question: What's your nice snack today?
Run SMART Goals
Fill out this form to get the SMART Running Goals worksheet to your inbox!