Hello! Yesterday I had a blast at the Jamba Juice FiTrends event in Santa Monica. I tried a snippet of the best new fitness classes and might have found a new favorite.
It's an annual event by Jamba Juice and Venus Williams that shares some of the best new fitness trends and new (not even released!) Jamba Juice menu items!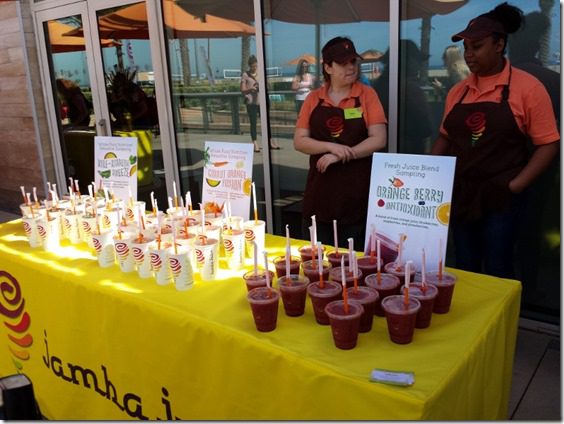 The day started with a smoothie to fuel up for the day! The location was pretty awesome too.
It was great to meet some Los Angeles based fitness bloggers too! I feel like there are so many east coast bloggers. West representing today!
This is Katy, RER, Melissa, Gillian and Tiffany!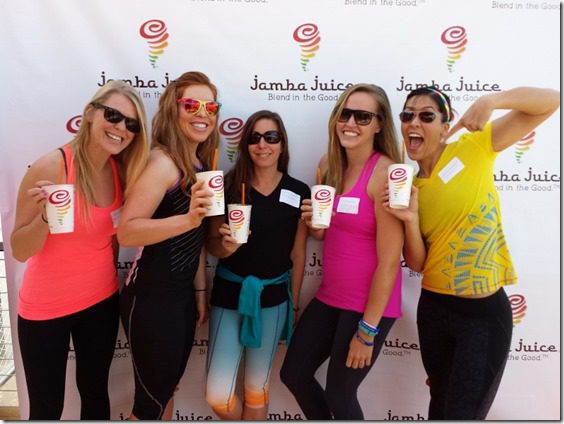 The room was set up for getting our sweat on!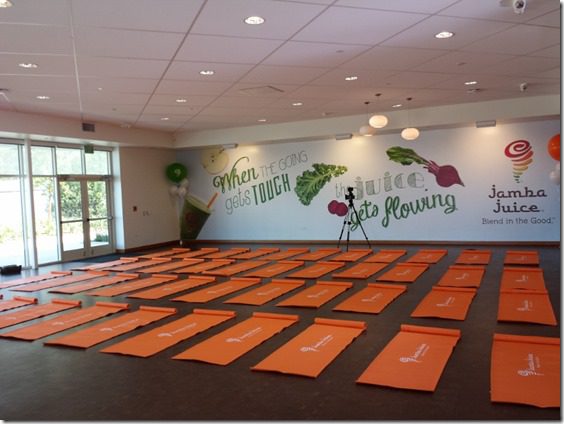 We started with a warm up with Venus Williams and her trainer, Samantha Monus.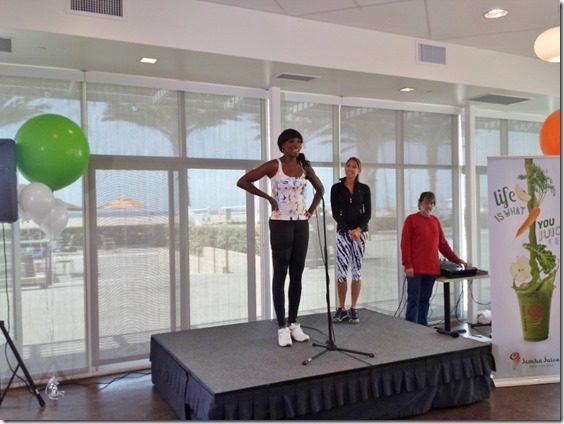 Top Fitness Trends for 2014
Fitness and healthy living are a combination of what you eat and how you exercise. We tried 4 new-to-me fitness classes that are considering top trends in the industry right now.
1. Pound. Rock out. Workout.
You use drumsticks in the Pound class and use the floor as your drum (there are lower impact options too). The moves are choreographed to the music so you really feel like you're 'rocking out'. It's easy to follow and fun!
Check out my Instagram for a 15 second video of the class!
2. Pop Physique. I know this has been around a while and I've heard great reviews of it. This was very 'burny'. I prefer getting lost in the exercise so I don't feel like I'm working out, but I've heard about people raving about the results.
Sweaty selfie! (Me stalling to get up after the class.)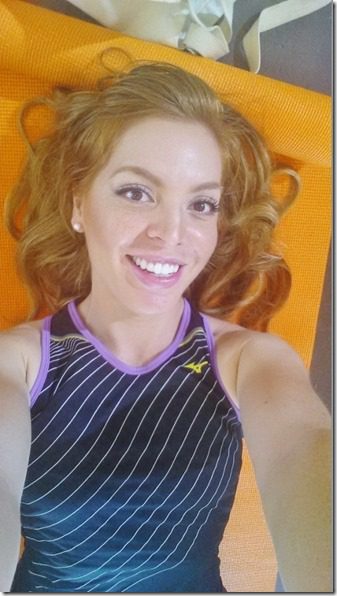 3. Hoopnotica. This is an exercise class with a weighted hula hoop. It looks like a ton of fun, but I sucked at it. So, I wasn't really able to get a good workout. However, I was the exception to the rule – about 84% of the other girls in the class did amazing!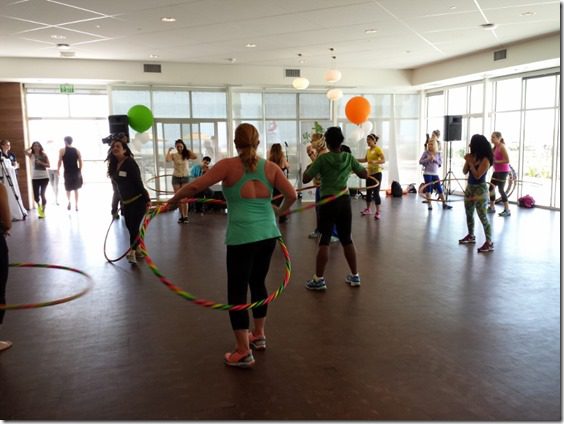 4. Surf Set Fitness. Surfing on land! This workout uses 'surf boards' set up on balls on the sand – so it feels like you are on un-steady ground, or water.
It wasn't just working out – we also ate! Run Sweat, Eat, Repeat – works for me!!
We did a tasting of some of the new Jamba Juice juices.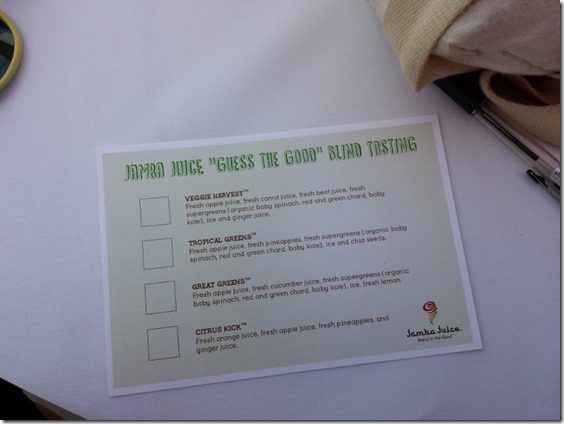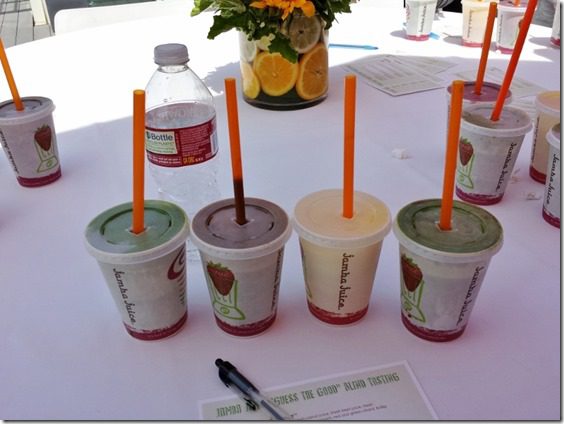 I liked the Veggie Harvest best – I love beets in juices and smoothies!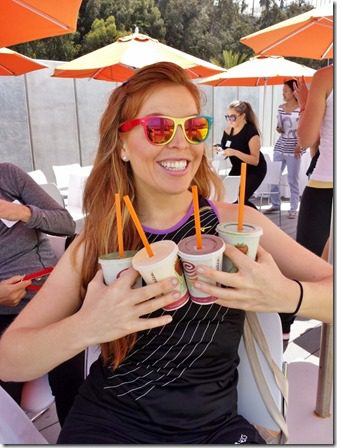 The exercise sessions were mini-sessions and then we had breaks in between for juices. Half way through the day we had a delicious lunch spread.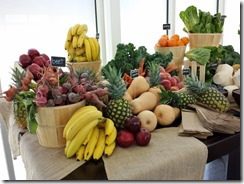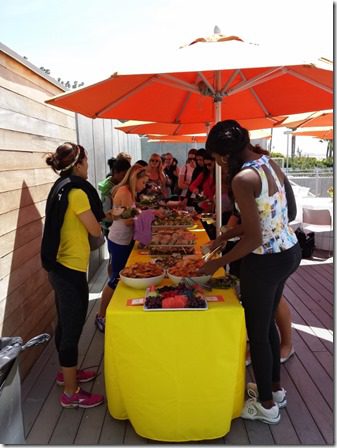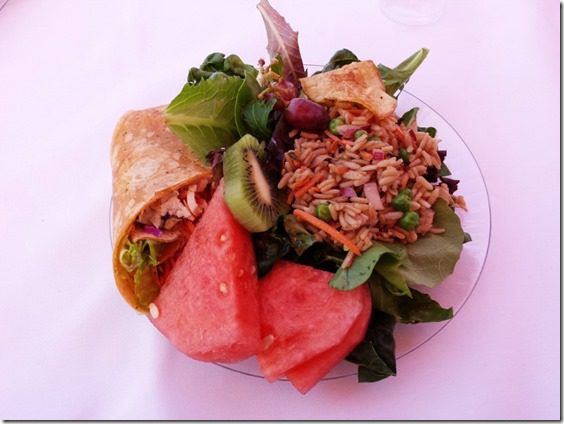 My favorite new Jamba Juice isn't available yet – but it's coming May 1st! I love Pina Coladas. And getting caught in the rain…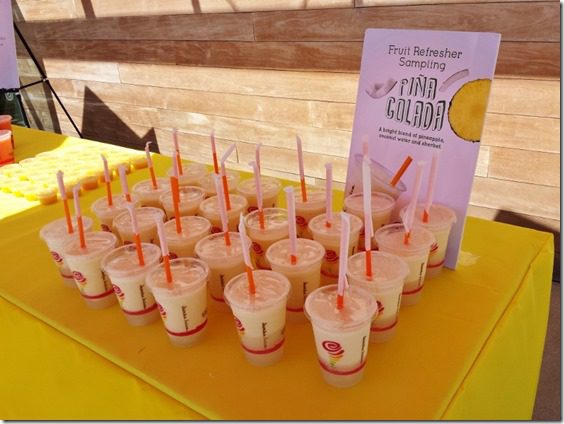 We also had a great session with the infamous Jake from Body by Jake and Venus Williams. Venus spilled the dirt on her LEAST favorite exercise and Jake shared realistic advice on losing weight. That's coming in the next post because it's GREAT information and I don't want it to get lost.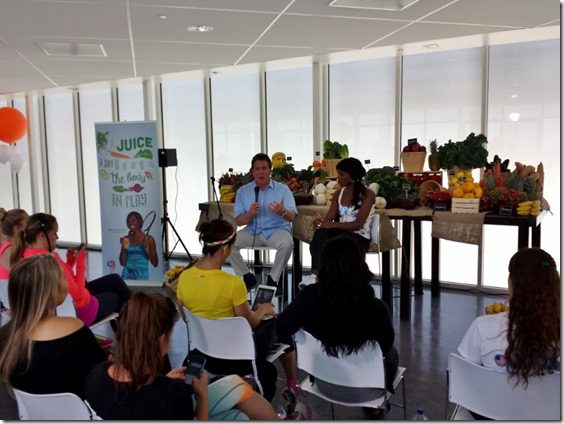 Such a fun day! I'll take it!!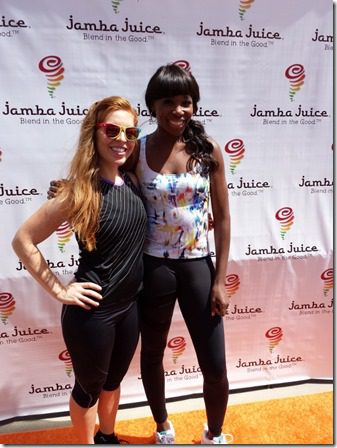 Question: Do you like fitness classes? What's your favorite right now??
Run SMART Goals
Fill out this form to get the SMART Running Goals worksheet to your inbox!