One of my favorite parts of visiting with a company is seeing the real, behind-the-scenes work that goes into making their product or service happen. Guess it's like reality TV, but I might actually learn something?
So, I was excited to check out the StitchFix Warehouse and see how they actually got the clothes to ladies around the US. In my head I pictured a bunch of Tim Gunn looking stylists running around a room screaming – "Make it work!" as they threw a cute dress into a SF box.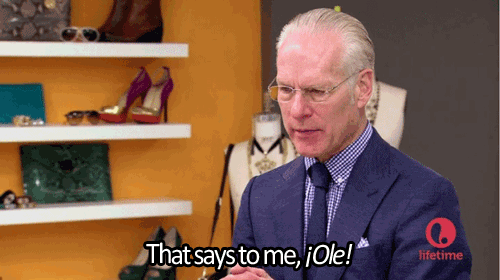 Yeah, that's not how it goes.
The entire process is seamlessly stream-lined. Your 'Fix is styled in another office and the warehouse gets it in the box and to you.
They have stations for accessories/purses/scarves and clothes – all numbered for inventory and meant for one person.
This necklace is Mo's (if she wants it).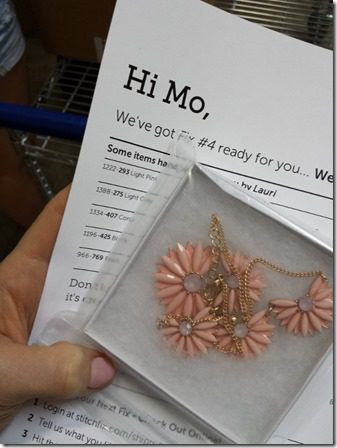 After the accessory is in the box someone takes it to fill 'er up with clothes. I LOVED this part because they put it on a cart and kinda run around the warehouse grabbing the right item.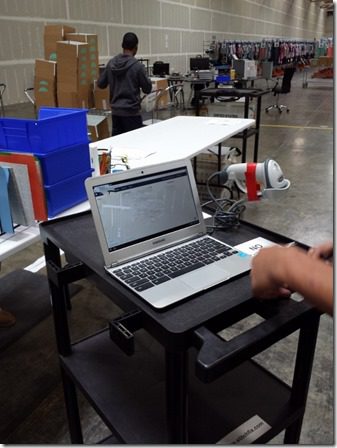 A JOB THAT INVOLVES RUNNING and 'SHOPPING' = I have found my calling.
I'm seriously considering packing RER up and moving to San Francisco now. It's for the best, kids. Wish me luck.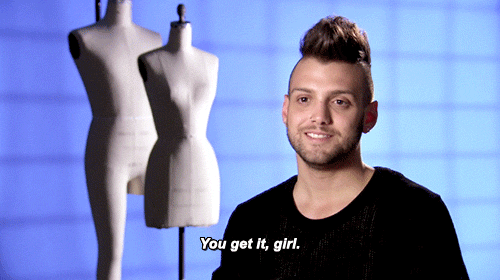 Luckily, the Stitchfix peeps were open to an audition and let me pack a real box for a customer! I folded Stephanie's 'fix and signed off on it.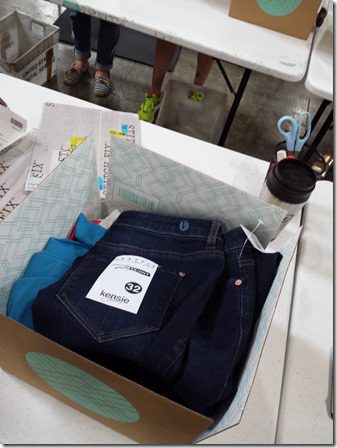 I think I did a good job! Hope she thinks so too!
The whole group included Anne, RER, Eating Bird Food, Pumps and Iron, Bex, Fitnessista, Sweaty Betties, PB Fingers and Sarah Fit
After packing it up and a break we toured the rest of the factory and I spotted a few things I need.
All the clothes!!
(I have this pic without the thumb photo bomb, but it's better this way.)
Added bonus is that everyone seems super fun and friendly. They have a Box Monster and a fun wall of pictures/quotes.
And again, it's about cute clothes. Not too shab.
As of right now StitchFix doesn't offer plus-sized fixes or fixes for men or children. But that might be coming, so stay tuned!! If you're into wearing women's clothes you can give it a whirl and maybe I'll pack your box next time. (That sounds wrong, but I'm leaving it.)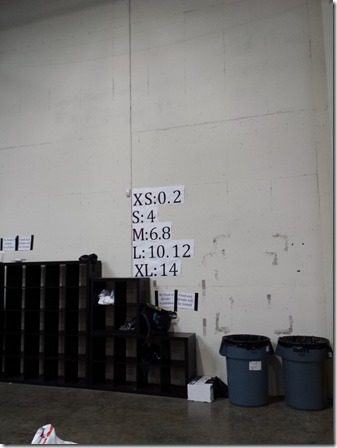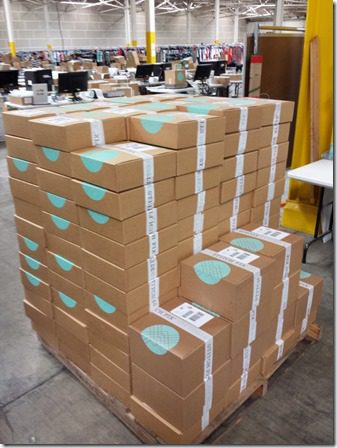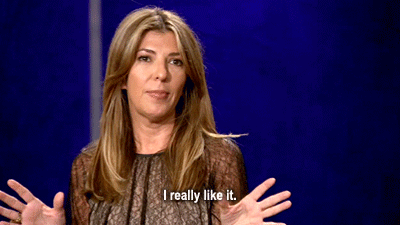 From the StitchFix "Hizzy" we went to dinner. But in real life I have to get my act together since I'm home for the first time in a week and have to find my cat and see if he still loves will tolerate me.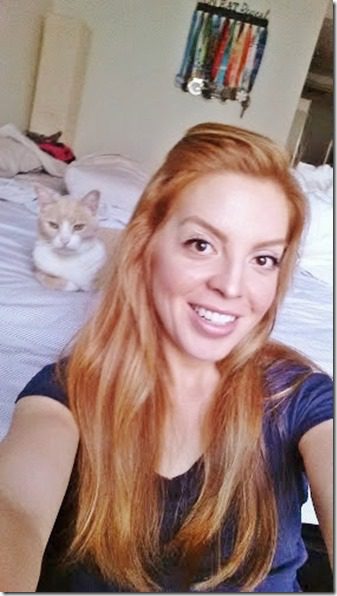 See ya later!
Question: What two things would your dream job entail?
What is your favorite color to wear?
Run SMART Goals
Fill out this form to get the SMART Running Goals worksheet to your inbox!