Hello and Happy Friday! I feel like this week flew by since I was playing ketchup catch up and then went to Palm Springs for a hot minute yesterday.
Now it's my favorite part of the week  – time for Friday Favorites!
This is a special edition brought to you by the lovely people at Stitchfix. We did a photo shoot while in San Francisco and they sent us the images yesterday.
My favorite look from the shoot with this body con black dress. I didn't catch the designer because I was in la-la land but this one is similar. If you do 'fix you should add that to your Pinterest board if ya like it and your stylist can check it out.
But it seems like your favorite look was specifically those pink pumps I was wearing – I got a ton of questions on them!
They were actually just in the dressing room at StitchFix. I randomly tried them with the dress and loved the look.
Pretty Pink Pumps by Chinese Laundry (they come in yellow too).  These are the most similar in height/material but only available in 6, 6.5 and 7. Platform Pink Pumps – Softer Pink
And they also dressed up this floral top and jeans look.
And I dressed down the look with my pose:
I didn't love this blue dress, but I do love the color. When I first picked out my clothes they were all the blue they had.
And then I woke up the next day and was back in the real world with pimples and armpit stains on my clothes and all that other junk. But it was fun to play dress up for a day!
My other favorites are:
2. Dove Dark Chocolate Promises
4. Mango
5. Being home for a few nights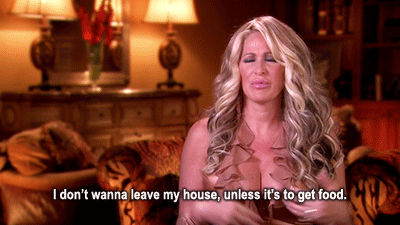 Question: What is your favorite thing this week?
Run SMART Goals
Fill out this form to get the SMART Running Goals worksheet to your inbox!