Hello! I'm leaving Savannah today. Boo.
I had such a great time, took tons of pictures and learned a lot. I have been dreading doing a recap of the weekend because it's way too much to cover in one blog post. So, I'm doing the highlights and sharing what I learned and my favorite things…
The Best Things I Learning at Fitbloggin in Savannah:
1. I feel like this is super cheesy, but I really did learn some solid information on my current body health by doing the Walgreens Wellness Screening. It's so much more than the usual blood pressure la-di-da-di quick stuff.
The test only takes about 5 minutes and they take tiny drop of blood, weight & body fat and blood pressure. Then you get your info on:
Total Cholesterol (this isn't broken down into HDL/LDL)
Glucose
Blood Pressure
Weight
Body Mass Index
Visceral Fat
Skeletal Muscle
Body Age
All my numbers are great except the BMI. I've been meaning to get back on the weight loss wagon, but haven't made it a priority lately. My weight has been slowly creeping up and I want to get it back down. I feel a lot more motivated now that I've seen it on paper!
And now I'm learning even more since I'm researching all these ideal fat and muscle numbers.
The good news is resting metabolism is 1533 calories – the pharmacist said this is one of the higher numbers she saw that day. That means I can eat 1500 calories not counting any additional exercise I burn!
(Since I was in Savannah – somewhere I've always wanted to go, I enjoyed all the adult beverages and desserts without guilt. But, when I get back home I am going to clean up my diet and get back to some of my old habits that really worked for me to lose weight.)
2. I learned to always keep a bandage in your purse. This lil buddy kept me from getting a blister I felt coming on.
Then I justified just getting new sandals all together since I was walking around so much and those other ones were wearing thin. I love Sanuks. These are the Sanuk Yoga Sling 2 and they come in different colors. Most importantly, they are super comfy!
3. I learned two places on River street give out Praline samples. And they are fresh and WARM.
Tip: Try them both so you can compare even though they are exactly the same.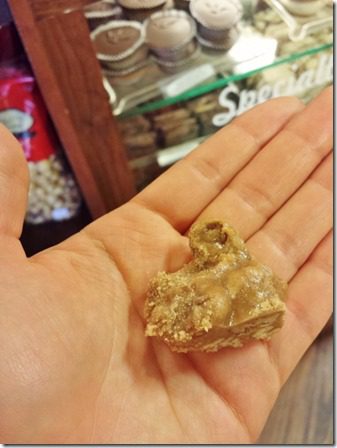 If you go at the right time they also give out candied pecans.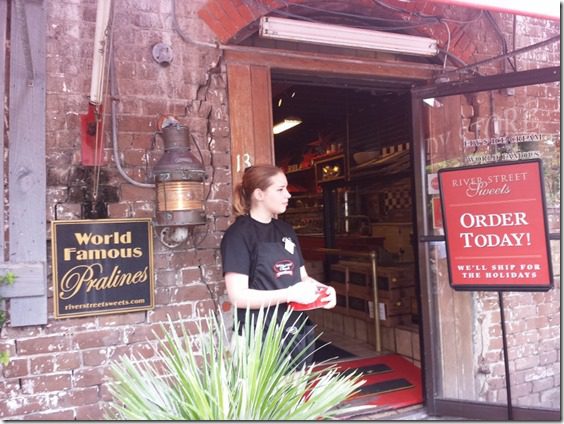 Note to self: get back on wagon.
In my defense I shared this…
4. I learned the Famous Wet Willie's has sugar free beverages. #Boom
I also learned the recipe to Chatham Artillery Punch.
5. I learned that even when it's humid, running in a new place is the best way to explore!
I got in a 9 mile run on Saturday and on Sunday! It was super sweaty and awesome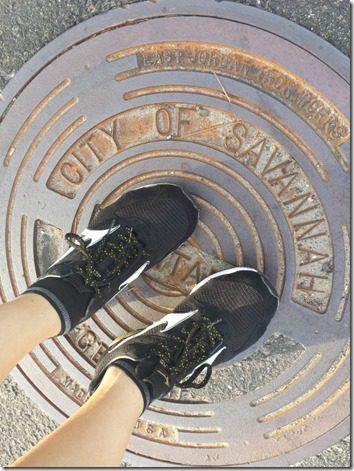 6. I learned justified that hot and humid runs earn you ice cream for lunch!
I went to Leopold's a famous ice cream shop in Savannah that's been around since 1919. This place was highly recommended by a lot of people. They make all the ice cream right there and it's delicious! I went with a kid's size Mint N' Chip (my favorite flavor).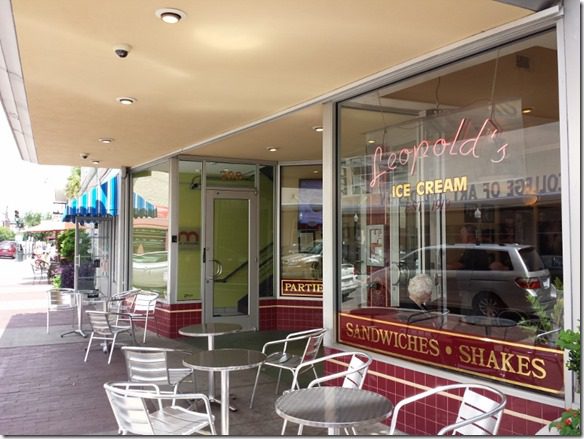 The staff says "Hello y'all!"
7.5 I added PB from the swag bags to my oatmeal this morning and it took it up a notch.
8. I learned people get confused by calling a Catholic Church "Cathedral of St. John the BAPTIST". There was a funny conversation we had in front of this sign with other tourists over whether this was a Catholic of Baptist church.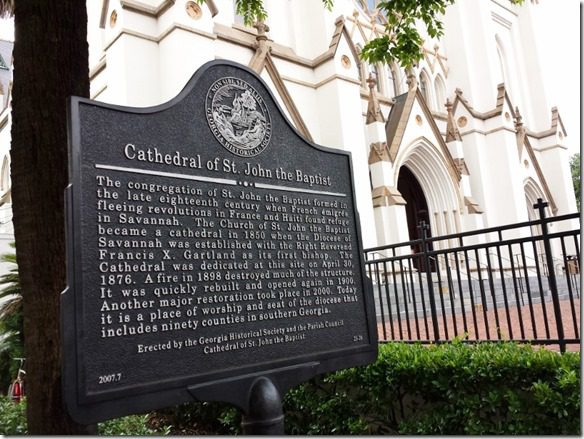 9. I learned it's time for a tattoo.
10. I learned…
You can be wise or in love, but never both.
11. I learned there is just something about this Fitbloggin community that rocks. I've been to a lot of conferences and this one is just super welcoming and friendly and not intimidating. I really appreciate that and highly recommend this one for other bloggers who are a little afraid to go to big blog events.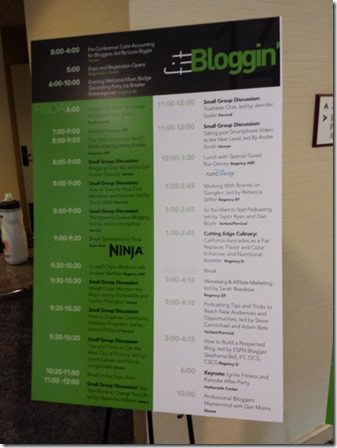 Question: What did you learn this week/weekend?
Run SMART Goals
Fill out this form to get the SMART Running Goals worksheet to your inbox!