Hello! Last night was fun. I never have people over because I am weird, but it was nice to feel like I had peeps for a little bit.
Then, there were Light Mudslides because I'm doing this new thing called "Mudslide Monday" instead of Margarita Monday. Sometimes. I used two Yasso Salted Carmel ice cream bars, some NuNaturals chocolate syrup, Kahlua and ice. Doooo it.
I read a quote yesterday that really spoke to me,
"Change doesn't start in your actions. It starts in your thoughts."
Yes.
Whether you want to lose weight or run a marathon or end a relationship or start a new career or order sweet potato fries instead of regular…
it all starts with your thoughts.
Are you telling yourself positive things to get there?
Are you making a plan or are you discouraging yourself before you even get started?
Last week when I was getting a pedicure the lady said, "You workout a lot?" I was kind of surprised, but said "Yes, I run."
She said she could tell by my calves because they were very muscular. It was a good reminder that I need to think about the positive things about my body. It's not that I don't appreciate my blessings, but I am not as quick to remember the positive as I am the things I'd like to change.
It's hard to stop thinking negative thoughts – so instead flood your mind with positive ones. Don't leave room for bad thoughts!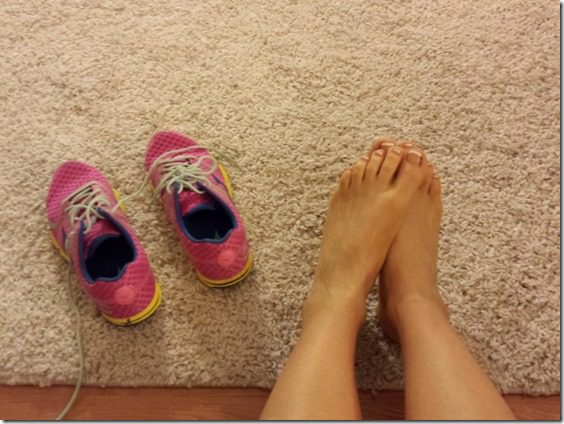 So, just like when you go on a diet and try to eat clean. I encourage you (and myself) to think clean this week.
Be quick to think positive thoughts when you look in the mirror.
Be grateful for all your progress.
Thank yourself for working out – whether it a good sweat session or not.
When you have a negative thought, gently push it out with a positive one.
Okay, maybe Natalie Dee went a little overboard with that one
And to end with my favorite Transformation Tuesday for this week…
Before: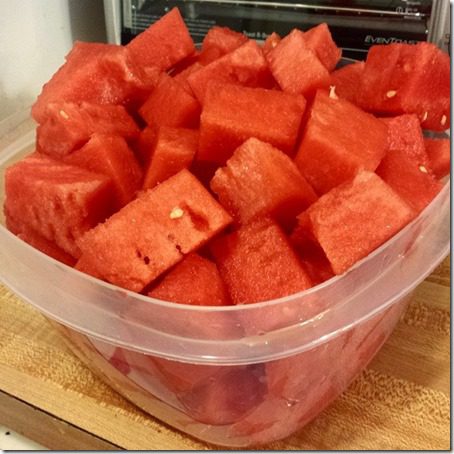 After:
Impressive, no?
And this is from reader Susan, because she knew I would love it.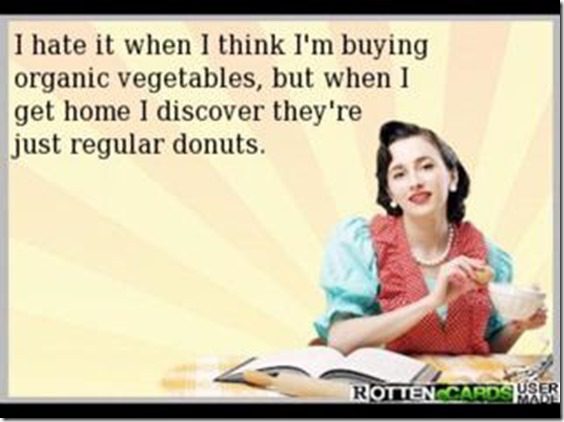 Question: Yes or No – have you thought something POSITIVE about yourself today?
Do it right now!
Run SMART Goals
Fill out this form to get the SMART Running Goals worksheet to your inbox!