Hi! Happy New Year!! Happy Monday!!! Happy happy pappy pappy! <- remind me to tell you about that. Anyway. Let's talk about all the fun and food and running from this weekend! I had a blast, how 'bout you?  (Oh, and we need to talk about if I hit my goal to run the year  of 2016 miles.)
First… I had some fun on New Year's Eve. And some champagne. And warm fudgy chocolate cake right after the countdown. These peeps know how to party.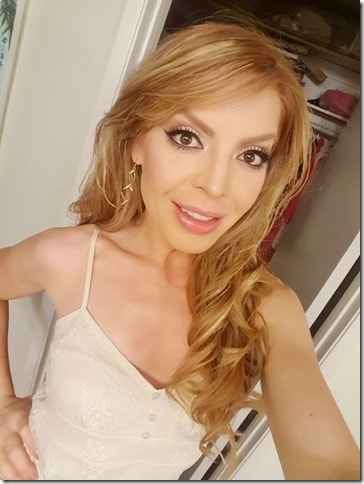 Someone else partied way too hard too… look at this lil hungover kitty.
He doesn't drink alcohol, but he did hit the candy canes pretty hard. I was cleaning up the wrapping stuff and had a few candy canes with lil jelly candies attached to them laying on the couch. Well, Vegas HATES them. Or at least that's how he acted because he bit at the candies and ripped them apart.
Then, in usual cat fashion… just walked away.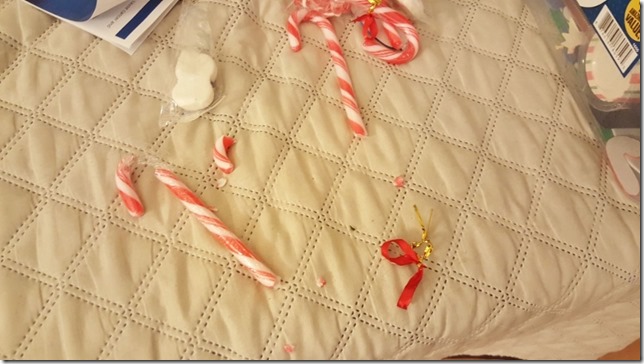 Yesterday morning I dragged my sad carcass out of bed and ran 11 miles. It was a GORGEOUS day!  I really love fresh starts and I spent some time contemplating my new year's resolutions and goals. More on that coming soon! I am super excited about new running and other life goals.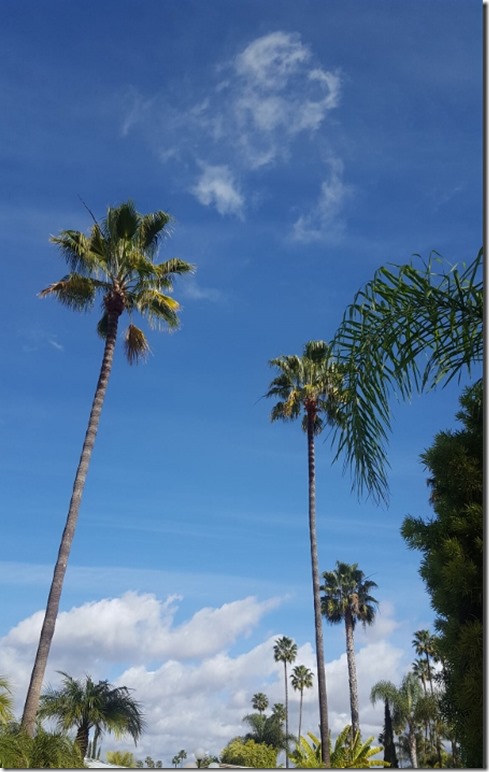 I spent a lot of the day working working working since I took time off between Christmas and New Year's. Now the emails and writing projects are piled up! I worked for a few hours and then suddenly felt so HUNGRY I had to stop, drop and roll (to the fridge).
But what I really wanted was Chinese food. So, I hit up the local Chinese Buffet and got a 'to-go' container of my favorites. Then, when I got back home I added veggies to bulk it up. This is my favorite thing.
This place has small donuts / huge donut holes and I grabbed one of those too. I turned on the oven to warm and put it in there to stay toasty while I ate and then had it as dessert. DO THAT. Always warm up your donuts if they're not super fresh from the shop. Always always always.
As I was cleaning up yesterday I decided to put up all the Christmas cards I got. They made me smile. I always joke that I only have 1 friend, but I think these peeps are my friends so maybe I have 7 whole friends! Boom!! Merry new year friendship day to me!
Run the Year
One of my 2016 goals was to run the year = run 2,016 miles in 2016.
I started the year by trying to use a run keeper app to track my mileage. I don't remember why I stopped using it or if I just forgot or what.
For me the hardest part of running the year would be actually keeping track of the miles. Yes, the hard part was not actually running over 2,000 miles – it's just keeping count of them. I am the WORST runner in that I don't really know my numbers like weekly mileage, average pace, marathons / half-marathons run… basically the usual stuff that runners use to track their progress.
Numbers don't hang out in my brain, I think all the dirty words crowded them out.
Anyway.
When I first set this goal I just broke it down by week and figured to run 2,016 miles in 52 weeks = I have to run about 39 miles a week.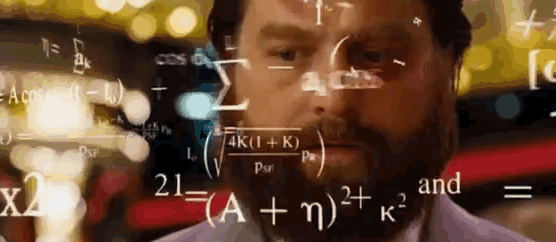 I run around that most weeks so I figured I'd hit the goal and not really have to obsess about the numbers. Half-way through the year I checked on my goals and knew I wasn't keeping great track, but was also running enough to hit the goal so I wasn't worried about it.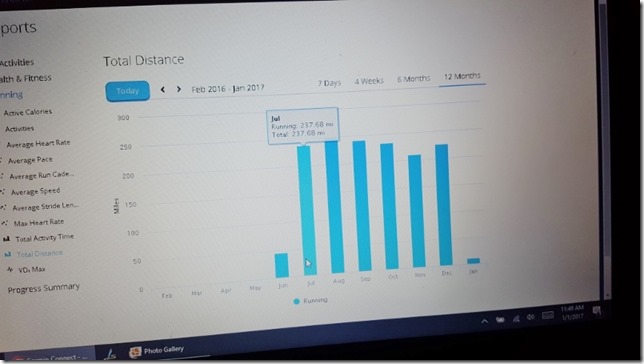 Yesterday someone asked on Instagram if I had hit my goal and run 2,000 miles this year.  Truthfully, I kinda thought I had hit it for sure but didn't know how to double check. And I didn't think it was the smartest running goal after-all because it was just about mileage and not about hitting a great PR or running better.
I uploaded my Garmin data to check and was reminded that I got my current watch at the end of June. So I only have half the year's mileage!
I grabbed my older Garmin to upload the data and realized I had deleted the activities on it. BUSTED. This is evidence #86 that I am the worst runner. I legit just got a message "History full" at some point and deleted it instead of uploading it.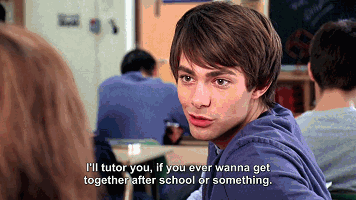 But based on the second half of the year I think it's safe to say I ran 2,016 miles. Here are my stats from end of June to December:
June 45.13
July 237.68
August 250.46
September 241.88
October 233.48
November 210.18
December 226.50
Total mileage from June to December: 1445 miles
2016 – 1445 = 571 miles
So, I just needed to run 571 miles from January to May to have hit the goal. My average monthly mileage in the second half of the year was 206 miles. Plus I did find 2 days of stats on the Garmin from January – 15 miles and 5.92 miles, which adds up to 20.92 miles and takes the missing mileage to 551 miles.
Yes, I totally ran 551 miles from January to May. "Totally" is a mathematic term used in situations where the numbers are assumed based on lazy estimations because you don't want to go through each individual running blog and see if you mentioned how much you ran that day.
Final mileage for the year: hello, I just said I had no idea. But I'm 99% sure I ran at least 2,016 miles.
Moral of the story: Running is easier than counting and/or staying organized. The end.
Next year I'm going to eat 217 donuts and keep track of that by gaining weight.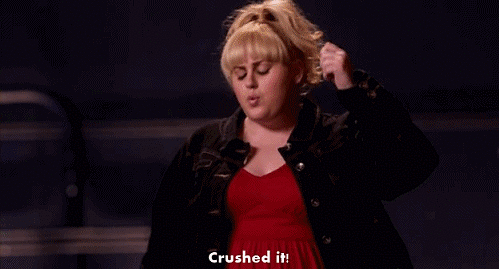 Question: How many miles did you run last year? How many miles are you going to run this week?
Announcing RUN CAMP! A 21 Day Virtual Running Challenge to get you running FASTER, STRONGER and LONGER. I'm leading a free running challenge that will share tips, tricks and motivation to improve your running.
Check out the Run Camp page for more information and to sign up!
Happy Running!
Join the 21 Day Run Camp now!
Do you want to run faster, stronger or longer? Join in!