Hello from my new phone!!!! This is awesome! I'm excited!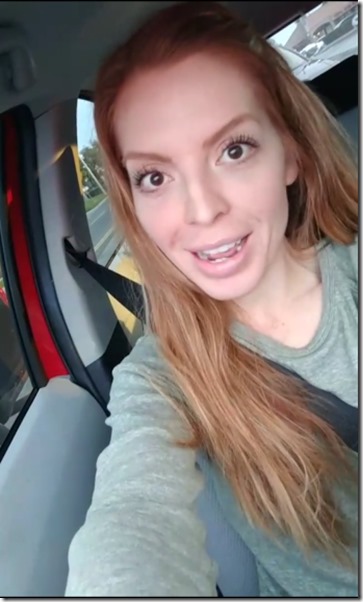 (This was from my Instagram story I posted immediately after leaving the store.)
The other first pictures on my new fancy Pixel Phone include Vegas sleeping through me telling him about my new phone. I guess he's all about the iphone?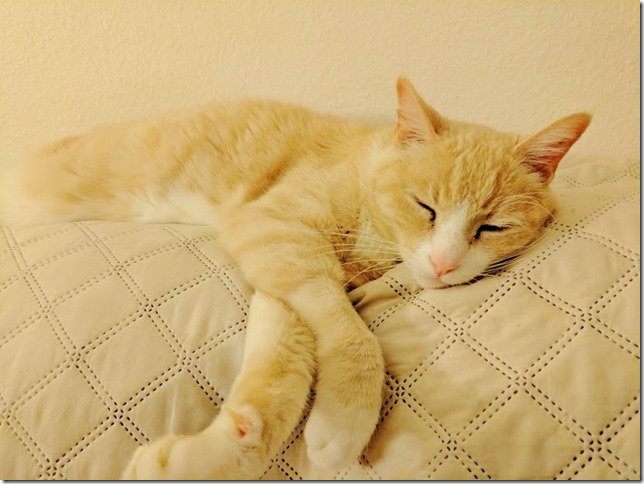 And my first food photo… dark chocolate. The black wrapper ones are where it's at. They are super dark, but not bitter.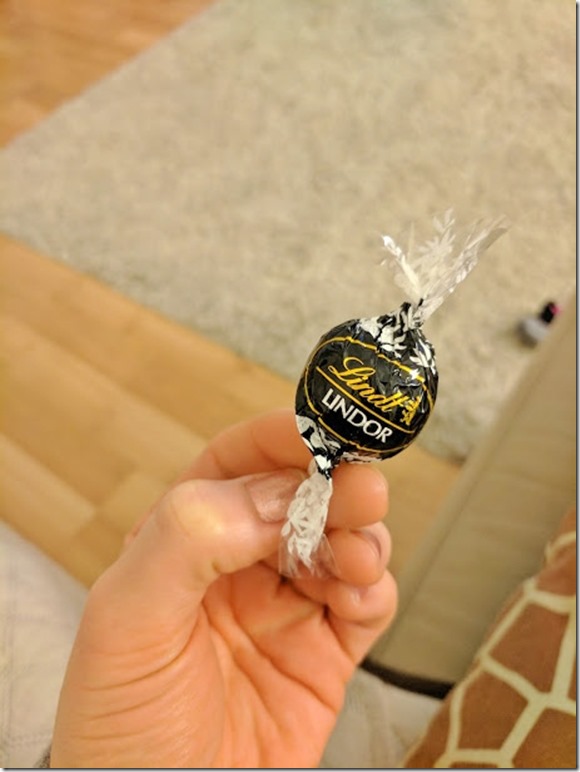 This morning I hit the road for an 8 mile run. Something is seriously wrong in the world because Southern California has gotten more rain than I remember in my entire life. Is it El Nino or what?? This is crazy. Global warming and stuff I guess…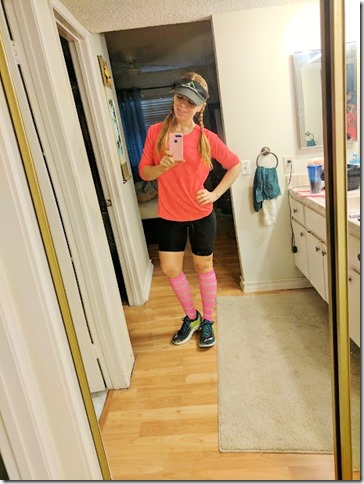 It was sprinkling when I started running, which is no big deal  because it wasn't really that cold just wet.
But half way through it started to rain harder and I tried to rush home. Usually I switch from podcasts to music when I need to run faster but I didn't want to pull out my phone and mess with it when it was raining hard.
So, I just tried to get it together and Gooooooo! It actually worked well since I kept in mind all the stuff I needed to get back home to do.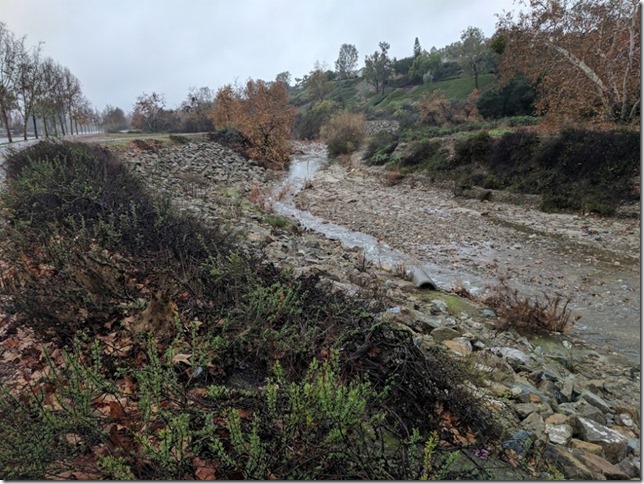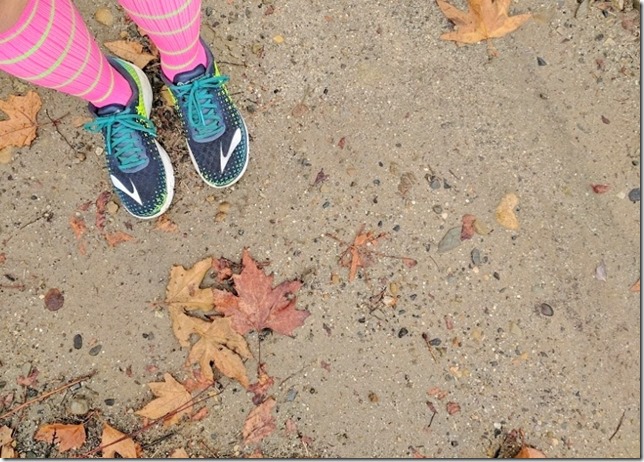 My breakfast was speedy too…
I made a new and improved version of Overnight Oats this morning. You don't really need to let oats sit overnight to soak up the liquid and get soft and chewy – you can just let them set while you run. And so… Over RUN Oats were born.
How to make Over Run Oats
Ingredients: 1/2 cup quick cooking oats (or 2 packets of instant oats), 3/4 cup milk (or soy/almond), packet of sugar/stevia
dash of each: salt, cinnamon, vanilla extract
You pick add-ins:  chia seeds, blueberries, raisins, cranberries, banana, apples, flax-seed, slivered almonds, honey, peanut butter… basically anything and everything you want.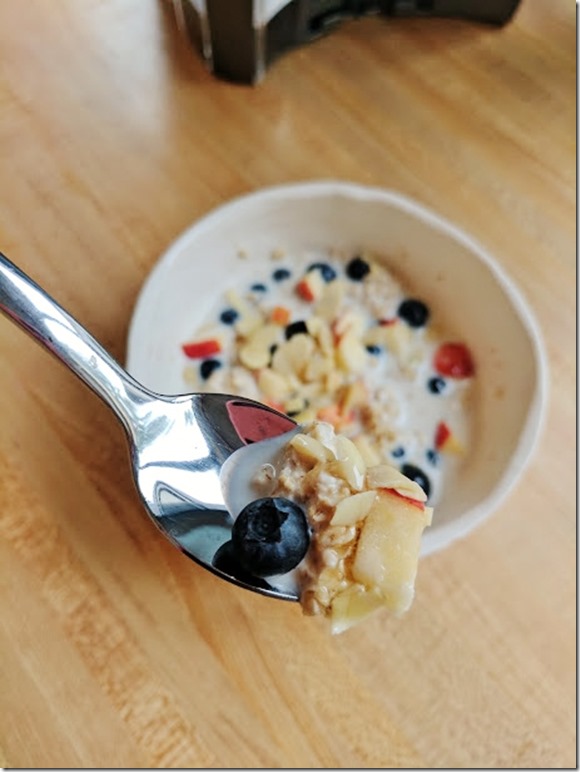 This is a super easy 'recipe' you can put together before you run. Mix your favorite oatmeal ingredients together. Place in the fridge to 'marinate'.
Go for a run.
When you get back – stir and add toppings and sweet to taste. Enjoy!
I mixed up the base. Placed in fridge. Ran. Came home and stirred and then added apple, almond slivers and a drizzle of honey.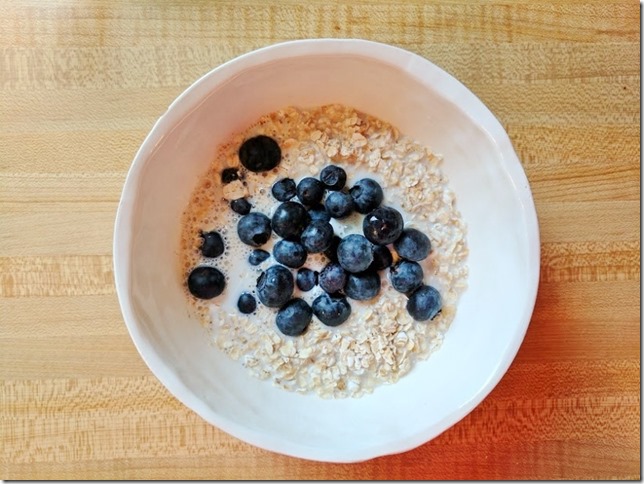 Super easy over night run oats tutorial: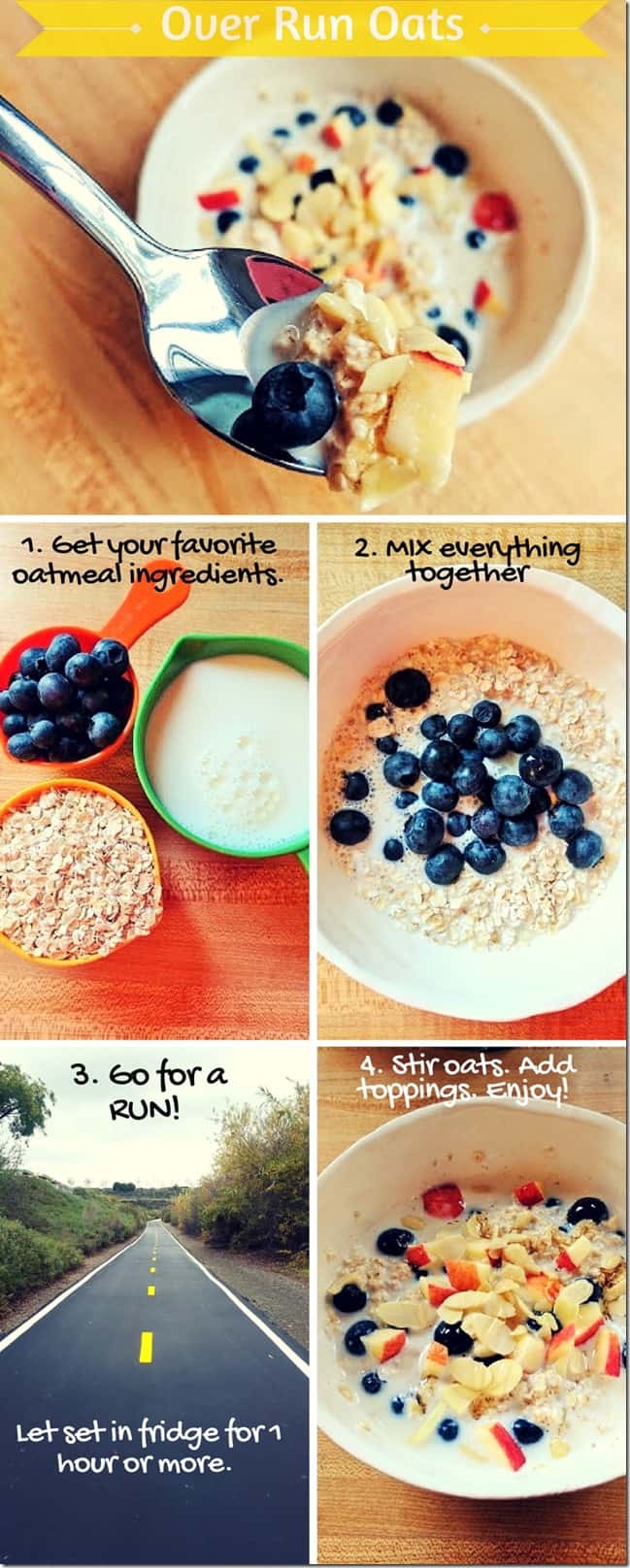 P.S. Run Camp Starts January 9th – Monday!
If you want to run faster, stronger and better overall join us! It is 21 days of tips, to-dos and reminders to make you a better runner. We'll talk about what you're doing right now in your running routine and how you can switch it up a bit to get stronger.  It's free and open to all levels of runner. Sign up and hold yourself accountable for those 2017 running goals.
Run Camp Sign Up page here. When you sign up for the email updates you'll get an email with the 21 day calendar to get an idea of what we're covering. Let me know if you have any questions on it!
Question: What's the last picture you took with your phone?
Do you still have the first picture you took?
Run SMART Goals
Fill out this form to get the SMART Running Goals worksheet to your inbox!