Hello! I hope you're not hungry because this post is full of delicious food and I started getting hungry as I went over my notes. I'm comparing Blue Apron and Hello Fresh – two popular meal delivery companies. So I was 'forced' to do the dirty work of choosing delicious sounding recipes, cook them and fill my place with delicious smells and then eat fresh, homemade meals. Darn. Well, I live to serve (myself food and then tell you about it).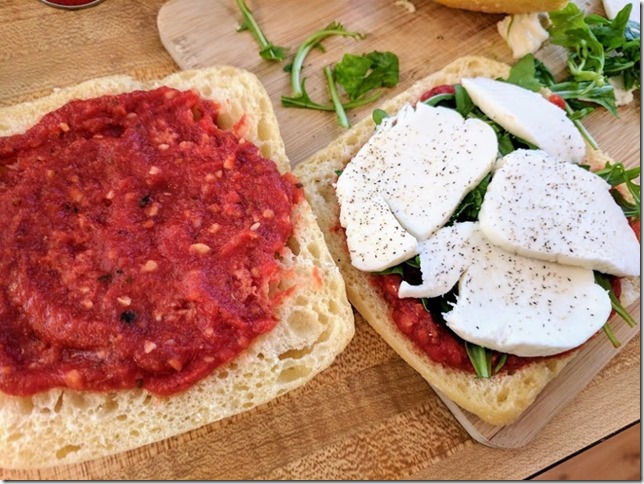 Let's talk about it –
Blue Apron versus Hello Fresh…
These  are considered meal delivery services or meal kit subscriptions. They have a lot of similarities (along with a few other services that are available now). Some meal subscription companies have a limited delivery map or only deliver on certain days – so location can also factor in the decision of which to choose.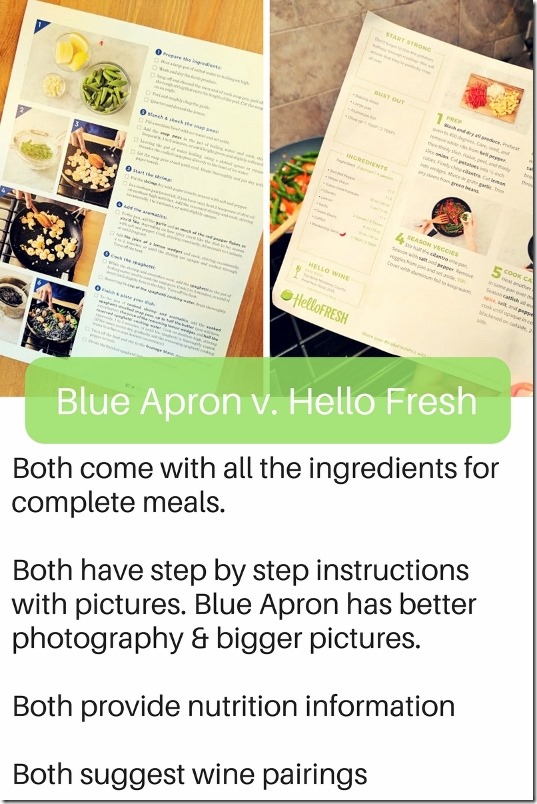 Blue Apron and Hello Fresh both offer a weekly service where they deliver a box of all the ingredients you need to make a few meals at home. There are 2 person plans and family plans.
Blue Apron – You can choose to avoid specific proteins as opposed to Vegetarian OR Not Vegetarian. I like this because I don't really dig a lot of pork or red meat – but I'm not 100% opposed to it.  I want to be able to choose a meal option based on the entire dish and not completely rule out the meat options. And it's a good idea if I'm cooking for someone who would enjoy the meat option.
Hello Fresh – You can choose a vegetarian or classic meal plan. So if you pick vegetarian you're limited to those meals. You can pick 3, 4 or 5 meals on the 2 person plan.
My Blue Apron settings: You can choose all the protein options or just your favorites. I picked Shellfish and Fish. But before each delivery you can log on and choose your meals (I think it's 6 options and you pick 3) OR if you forget / don't care / other Blue Apron sends you meals based on your preference settings.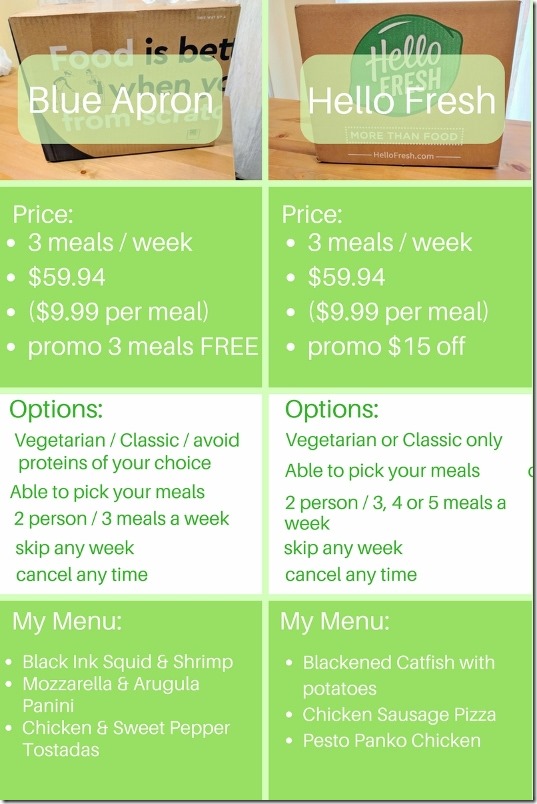 The prices , ease of use and serving sizes are comparable. What's kind of funny is my meal picks ended up being very similar between both companies. There was a seafood dish, a pizza and a panini and a chicken dish.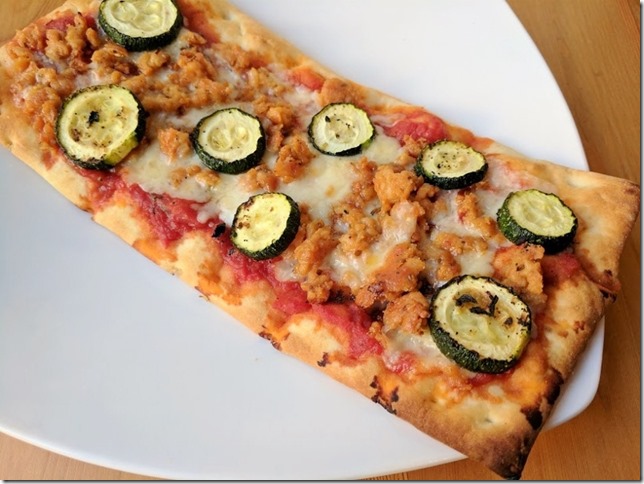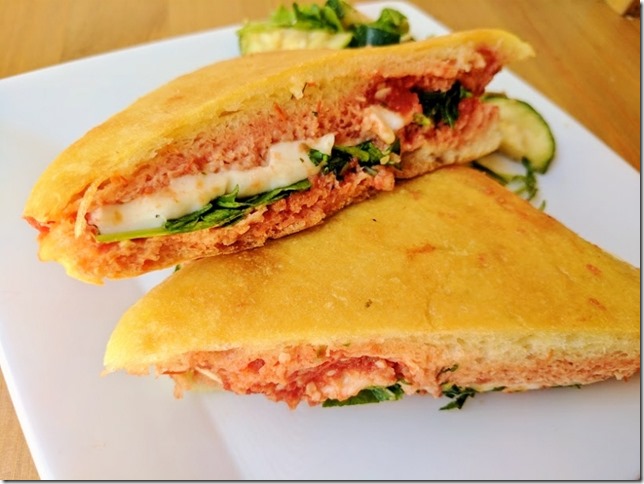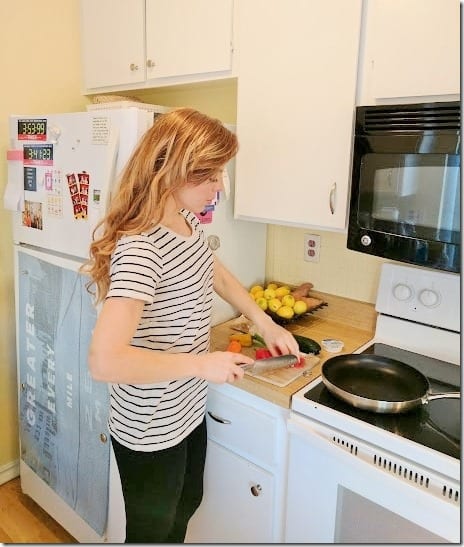 The directions are easy to follow. Blue Apron gets an edge for the recipe cards thanks to better photography and image size on the step-by-step photos.
Blue Apron: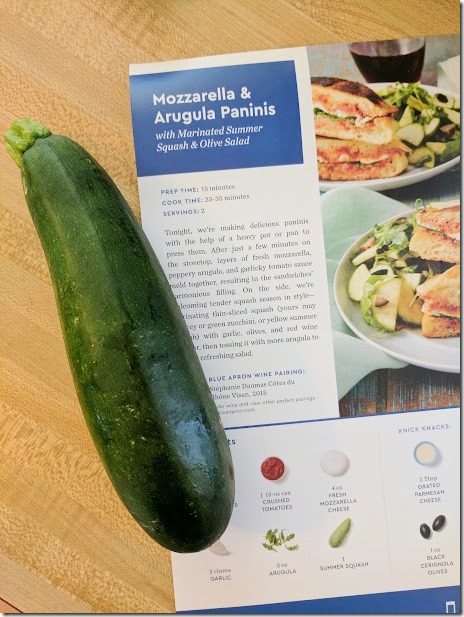 Hello Fresh: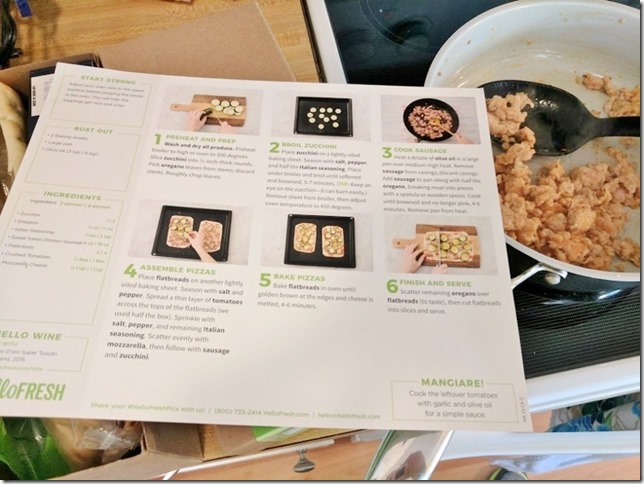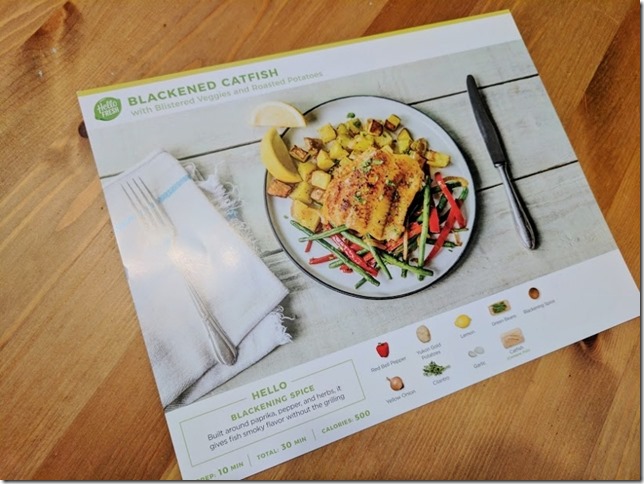 I made the Blackened Catfish with a friend and it was good. I think any meal kit service is a great idea to use if you want to take the ingredients to someone else's house to cook. It was easy to grab the food and recipe card and not have to worry about missing anything.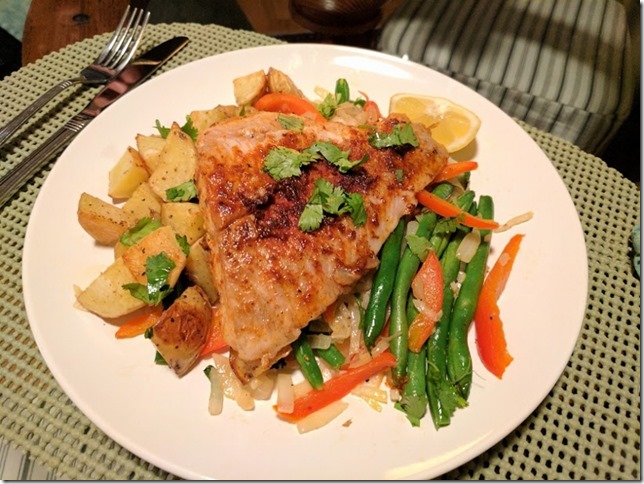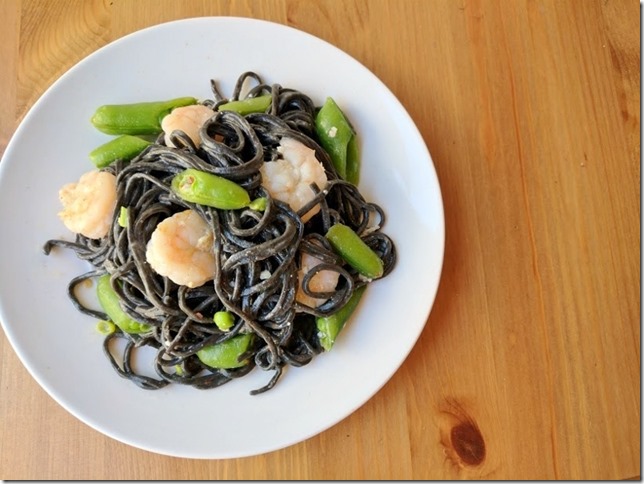 The tie breaker was this Squid Ink Pasta with Shrimp and Snap Peas – and I don't even like shrimp! But dish sounded so interesting I had to try it. Squid ink pasta?! I haven't had anything like that before and jumped at the change to not only taste it, but be able able to cook it myself. This is definitely the fanciest thing I've made in a while.
And it was delicious! I was pleasantly surprised with the pasta and easy, delicious sauce.
In general Blue Apron's menu is more creative and exotic. Being able to cook it myself I feel like learn something new as well as taste something new.  When there is a rare ingredient or meal the recipe card often explains what part of the world it's from or other interesting facts.
If you want to try Blue Apron and impress your friend or yourself or your puppy use any BLUE APRON link on this page and you'll get your first 3  meals free!
Question: Have you ever had Black Squid Ink Pasta? Would you try it? Are you an adventurous eater?
I tried it and I saved some for my little brother to try. He liked it too!
Disclaimer: This post is done in partnership with Blue Apron. All opinions are my own. Thank you for reading and supporting Run Eat Repeat.
Run SMART Goals
Fill out this form to get the SMART Running Goals worksheet to your inbox!