Pile on the Miles starts tomorrow!! Are you ready?
First –> Think about goal for November.
Set one and report back in tomorrow for day 1 check in. I'm giving ya a little head start to think about it – show up tomorrow with a goal.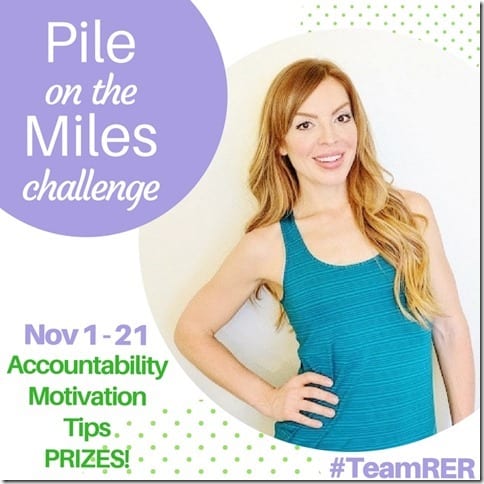 I'm super excited for Pile on the Miles this year because we're doing a lot of NEW things!! There will still be all the motivation and accountability – but with MORE fun on the run. Get ready!
NEW this year for POTM:
1. Daily Podcast Updates – Subscribe to the RER podcast in your podcast app to follow along!
2. Facebook Group – Pile on the Miles FB Group
3. Instagram Runner Scavenger Hunt – the list is coming next!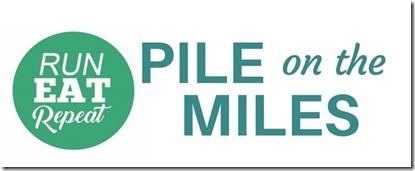 You can participate in Pile on the Miles Daily Check-ins by:
1. Check in here on Run Eat Repeat for motivation and to report in with your workout / win / struggle of the day.
and/or
2. Check in on Run Eat Repeat's Instagram on my daily Run Report post.
*Yes,  you can do both. I'm going to update the blog and IG every day. Just do what works for you. –> But don't slack. Check in each day.
Pile on the Miles Planner
Here is a planner / calendar you can use to write in your running or workout plan…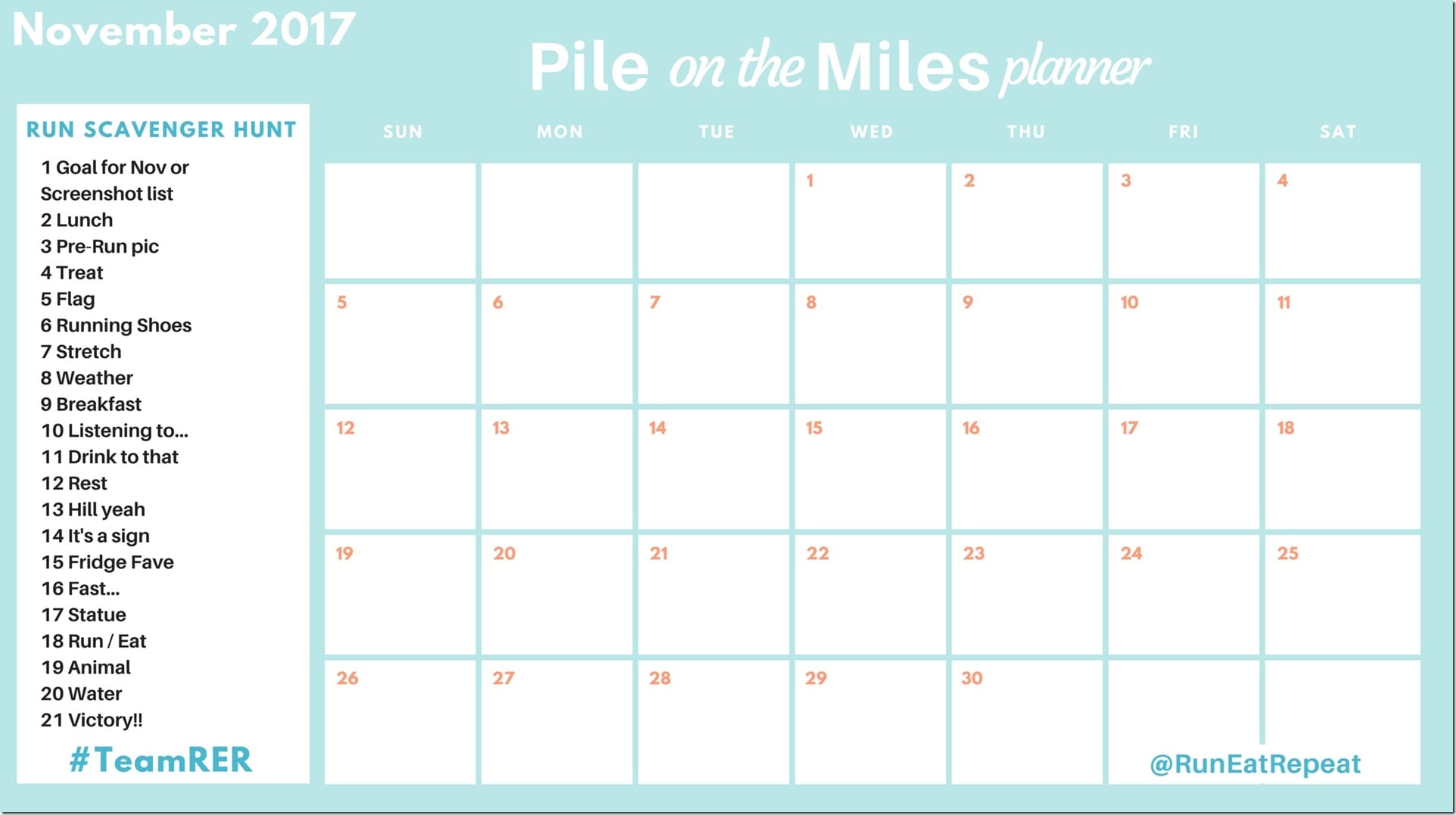 * Click here for a pdf version of the POTM Planner *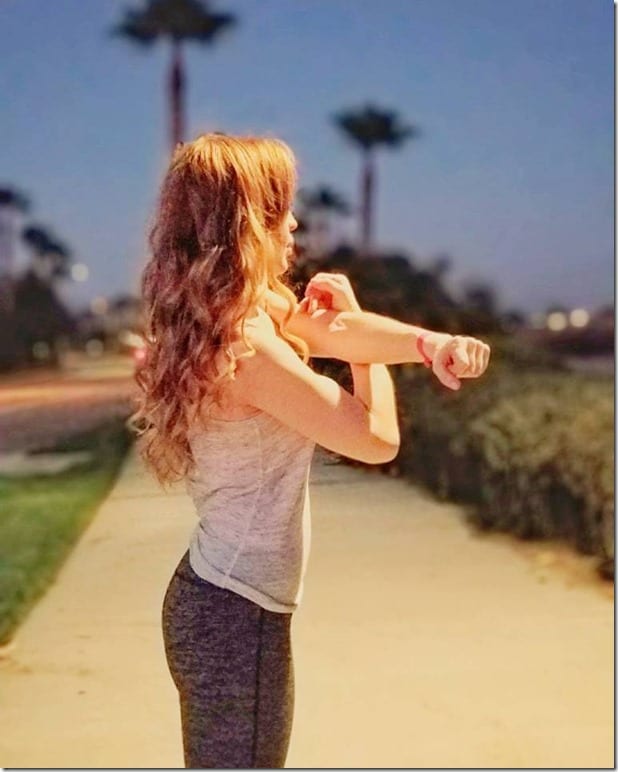 BONUS!!! New to POTM this year
I'm doing a short podcast episode every day of the challenge! I've received such great response from the show – I want to give you the option of subscribing to the RER Podcast and listening to that day's tip and motivation.
–> Subscribe to the Run Eat Repeat podcast in iTunes, Stitcher or whatever podcast app you use. This will ensure the each new episode gets to you fast! They'll be available first thing in the morning so you can listen as you get ready to run. (Or whenever, I'm not trying to tell you how to live your life that's just what I do.)
–> *Sign Up for Pile on the Miles Email Updates here*
And we're giving away compression socks and gift cards every week! Check back in for more info on when/how to enter!
Huge thank you to Pro Compression for sponsoring the challenge this year!!
Please invite your friends, family and followers to join! Share and encourage them to pile on the miles too! It's a great opportunity to stay accountable in a tempting time of year.
Pile on the Miles starts Nov 1st. Get ready – I'll be back soon with more!
Run SMART Goals
Fill out this form to get the SMART Running Goals worksheet to your inbox!