Hello! I am back home and trying to get back into my normal routine. I like routine! But, the jetlag hit me like a truck today and I literally fell asleep for an hour sitting straight up with my laptop. I woke up like, "What just happened?" and checked the clock. Ha! I passed out. That's never happened to me before.
This morning I hit the road for a run. It felt so good to get back to running in my usual spots and shake out my legs. I'm not sore at all from the race. But I am super super super tight.  I plan on hitting up yoga later today. I talk about going to yoga a lot more than I talk about anything else… just need to get to it.
My Jerusalem Marathon tee says WINNER really big on the back. Signs with WINNER were everywhere at the race. I thought they were meant to be motivational but one of the reps from the Tourism Board told me it's a company sponsor. Ha!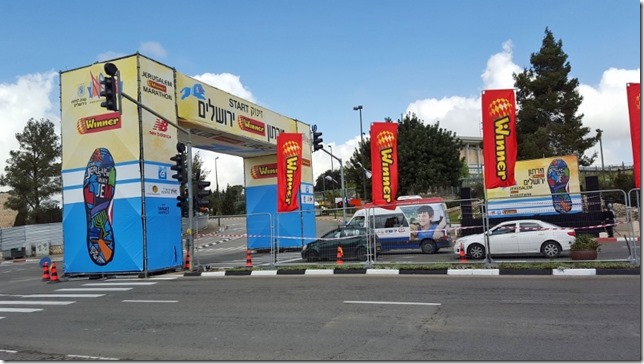 Breakfast was oatmeal and eggs… I've been waking up hungry every morning. And staying hungry all day. And going to sleep hungry. I'm hungry.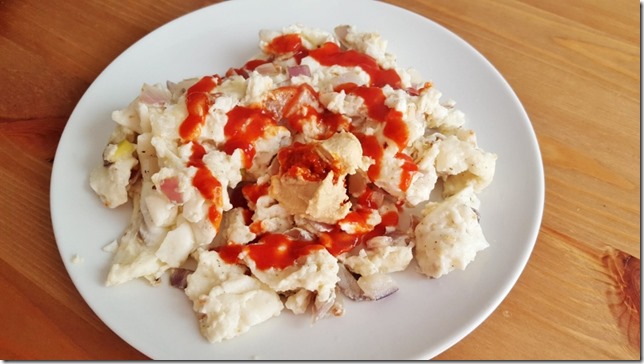 I think Vegas missed me because he's been searching me out to sleep near me all day.  Don't tell him I said that though because he'll deny it.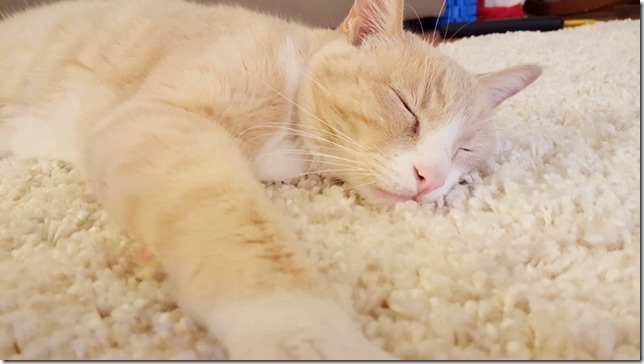 15 Minute Body Weight Workout
I have a 15 minute workout for you today. This is great to get in a quick sweat session on a day you aren't running or want to add in some strength moves. No equipment needed, just go for it.
Do as many reps of each move listed below that you can for 45 seconds, rest for 15 seconds. Complete all 5 moves and then repeat 2x for 3 rounds total. You'll be done in 15 minutes!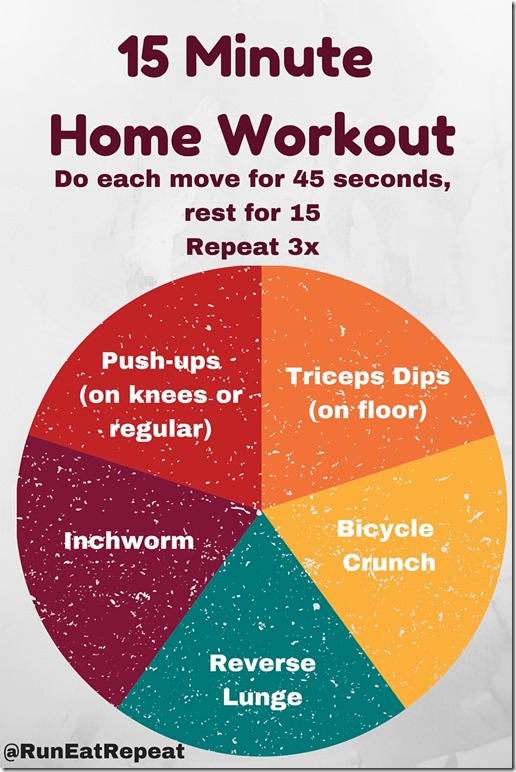 Question: Do you like routine??
What's your workout today?