Another Long Run is done! Thank you Jesus
This morning I fueled up with nut butter toast and iced coffee.
Then, I packed up my gatorade and Gu and get ready to go! Great news = my Garmin started working again by some miracle this morning!!! So glad I checked on it.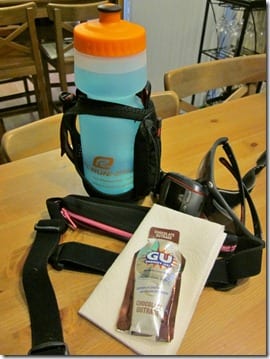 17 Miles in 2:29:49 Average Pace 8:56
Mile 1: 8:46
Mile 2: 8:37
Mile 3: 8:36
Mile 4: 8:37
Mile 5: 8:35
Mile 6: 8:38
Mile 7: 8:48
Mile 8: 8:45
Mile 9: 8:49
Mile 10: 8:43
Mile 11: 8:56
Mile 12: 9:01
Mile 13: 8:43
Mile 14: 9:04
Mile 15: 9:01
Mile 16: 9:13 (stopped right here to talk myself into running the last mile)
Mile 17: 8:56
I am proud of my pace, but it was rough this time. I started out way too fast and really felt myself hit the wall around mile 11. I.was.done. Next time I am really going to focus on going out slow.
I also almost peed in my capris. I call it "Capreed". There wasn't a bathroom until mile 10-ish and I barely barely made it. I considered just peeing in my pants since I figure it will happen during a race one day and want to be ready for it. But, I'm glad I didn't have to.
After my run I headed into the grocery store for a few things and called Ben to pick me up. I was a sweaty smelly mess (but at least I didn't smell like pee).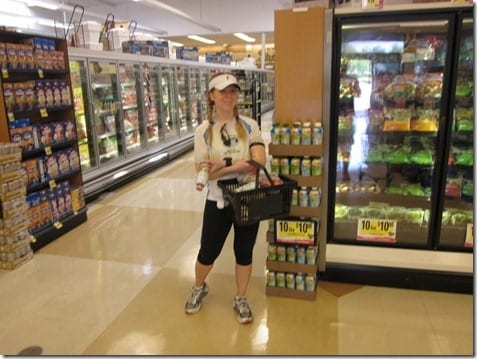 Granola with a side of smoothie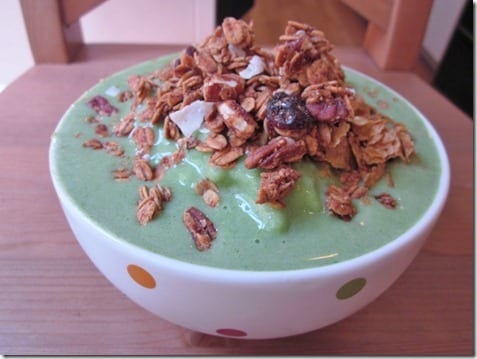 Training Flashback: The last time I ran 17 miles was last August when I completely under-fueled and crashed
I almost passed out and ended up feeling like crap all day. So glad I learned my lesson and eat enough before and during my long runs!
Any fun plans for the weekend?