While I am not willing to put a "Satisfaction Guaranteed" label on Run,Eat,Repeat – I did have a satisfaction related revelation today.
I found myself snacking after breakfast and lunch today and knew it was stress related. But, I also realized my meals weren't what I actually wanted – they were what I thought I should have.
I am less likely to randomly eat if I am satisfied with  my food choices (Intuitive Eating at it's finest). Looking back on my old food pics from the last year I see so many random snacks and overeating for this reason.
While I am still trying to lose weight, I am going to try and balance eating what I want while keeping in mind sticking to ww points for a few weeks and see how that works for me.
Lunch: I was a hungry bear around lunch time so I knew protein was a good idea. I scrambled up an egg with veggies. I am obsessed with cucumbers right now and had a ton while cooking with hummus. It's one of those things I forgot I loves?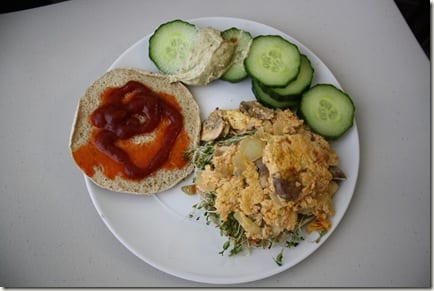 Pear, cuz that's how I'm shaped: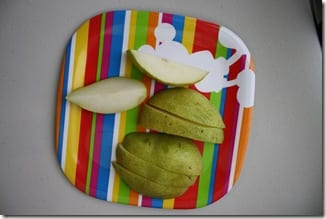 After work I got a facial and ended up getting home super late. I made a massive salad with massive amounts of chickpeas. It looked like this, kinda… except for not at all since this is a random old picture I found today.
Then, I ate dessert…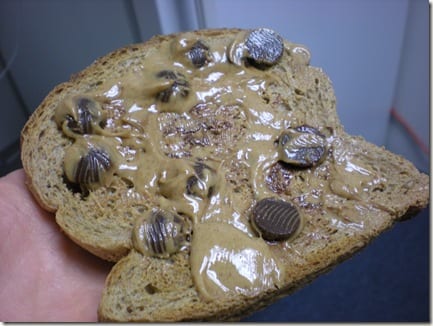 But there is still no Almond Butter at TJ's! They said it will be in tomorrow. When I started to cry I had to tell the worker it was because I stubbed my toe on the banana display. I don't think he bought it though 🙁
I just found this pic of a great run – 4 miles in 35 minutes! I need to get back there!!! This is inspiration – I'm going to make this my new screen saver.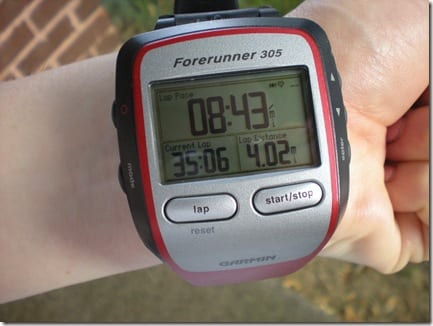 Hope you all had a less crazy Monday than me.
And if you won the Magic Bullet To-Go contest please get back to me asap!
Run SMART Goals
Fill out this form to get the SMART Running Goals worksheet to your inbox!