I run. I have a lot of hair. Not that kind of hair, I wax. Anyways, my hair can cause a lot of problems on my runs. This is me after my first marathon (excuse the drunk look in my eyes, I did just run my first mary and all)…
It took me a very long time to get this rat's nest out. And really, after running the last thing I want to do is F with my hair for an hour.
My mom used to spend the longest time trying to manage my long hair when I was a kid. I remember lots of this stuff:
I also remember being convinced she was trying to murder me with that brush. There may have been tears to achieve this look. But, it's like they always say, "No pain, No braids…"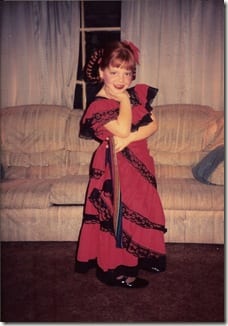 One thing I've started to do is use these rubber bands. They don't slip and my pony tail doesn't "drop" while running.
Now I also braid my hair to try and prevent it from weaving itself into a rope that's impossible to de-tangle. Sometimes in two "down" braids,
sometimes up in ponytails that are braided, but always braids now that I live in MD. I think the humidity makes tangling a lot worse because I didn't have this much of an issue in CA.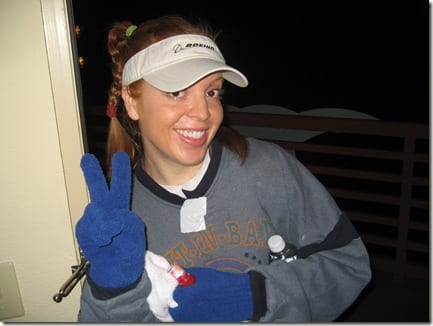 Breakfast – Eggs for Almonds. Since I am out of almond butter (damn you TJ's!) I went with an egg sandwich for breakfast. I also have a massive melon that I cut up. I should have waited another day or two though because it's not that ripe yet.
(Add a piece of bread with PB to get my nut butter fix.)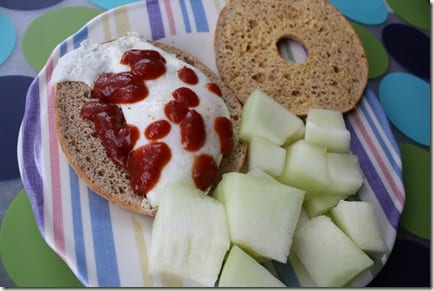 Kaitlin (a blog reader) discovered my secret past as an actress! She found this link of a very familiar looking brown eyed red head in a commercial.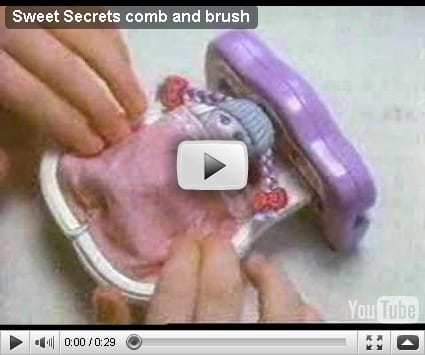 I'm sad to say this isn't me, but I do have to admit it could have been… I lived outside of LA growing up, took acting classes and saw an agent because I wanted to be an actress! That girl stole my part 😉
I am off to be a little worker bee.  See you later!
Question: What do you do with your hair while running?