I wanted to make a Mexican version of fried rice for dinner and really just made it up as I went along. Luckily, it turned out great!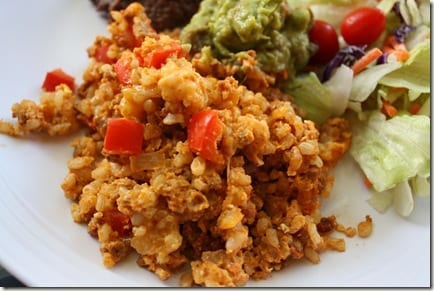 Chorizo Fried Rice
2 cups brown rice (cooked)
1/3 package of soy chorizo (I use TJ's version, but there are other brands out there)
1 cup chopped onions and bell peppers (I like a lot of onions)
2 eggs
salsa and/or Tapatio or Cholula
S&P to taste
cheese (optional)
guacamole (mandatory)
Directions:
Cook the brown rice and set it aside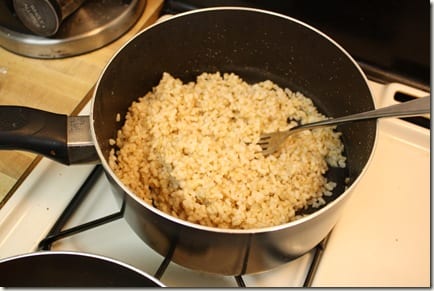 brown the onions and soften the bell peppers in olive oil.
Once they were tender I added the chorizo. Chorizo is another ingredient where you can add more or less to taste. I say, the more the better though 🙂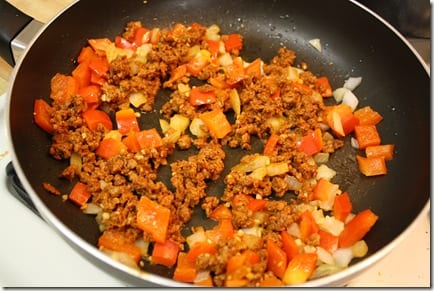 I added the rice to the chorizo pan and heated through. Finally crack the eggs straight into the pan and cook. Top with cheese (you can stir it in to melt or use it as a garnish).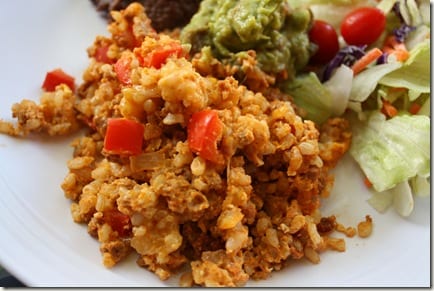 I served it with salad, beans and guacamole. Ole!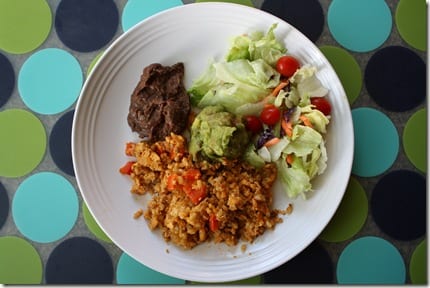 Happy Meatless Monday!
Run SMART Goals
Fill out this form to get the SMART Running Goals worksheet to your inbox!