When I went to the New Harvest conference a few weekends ago they gave us a kit to test the Omega-3 levels in our blood. Then, after 30 days of taking New Harvest we can test it again and see if and/or how it's changed.
I haven't had time to stab myself until today and thought I'd share the experience with you (just another service of reading RER – being able to watch self mutilation). Okay, I may be overdramatizing it, but I was a little scared as I'm not the biggest fan of puncture wounds (unlike Ben).
I brought out my kit….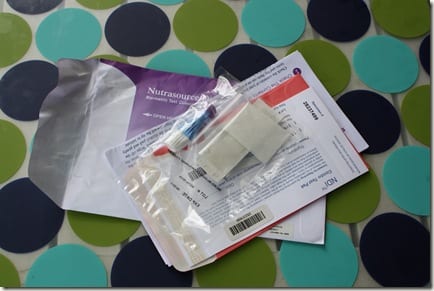 and read the instructions, twice.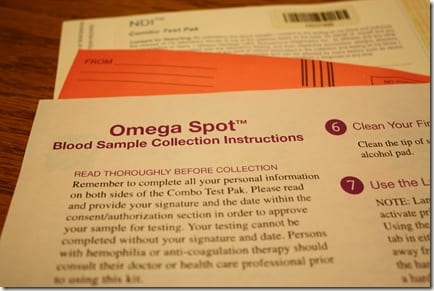 Then, I was ready to hold the lancer to my left hand middle finger and stab!
I did everything correct until this part. I think I pierced my finger a little too far down and the blood didn't drip into the sample container. It just dripped all over my finger.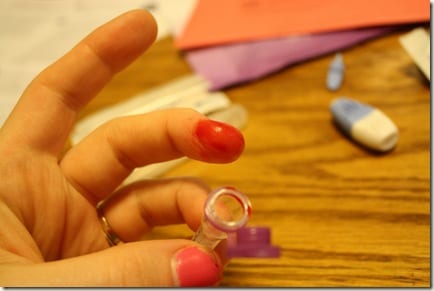 Blood got all over my hand, and the rim of the container, but none made it inside 🙁
I clot fairly quickly so I tried to squeeze it out, but it didn't work. Boo.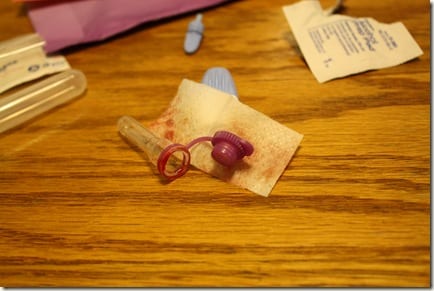 Fail. Major fail.
In more pleasant news, I had my first run of mary training today – 4 easy miles. Done and done.
I came home to a huge smoothie. In the mix: ice, spinach, chia seeds, strawberry protein powder, soy milk 🙂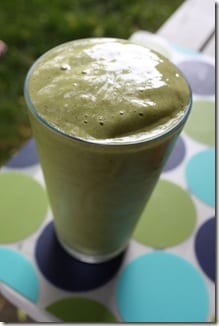 and a bagel with PB on one side and cottage cheese and jelly.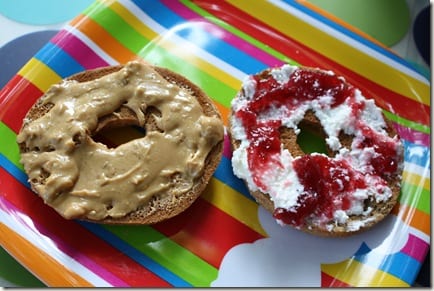 I also just had some cherries and watermelon whilst cutting them.
Now I have to get packing! Two weeks until this girl is headed to CA!!
Run SMART Goals
Fill out this form to get the SMART Running Goals worksheet to your inbox!