Yesterday was one of the most draining days I've had in a long time. Moving is like running a marathon because it's a ton of physical work, the build up is very stressful and when it's over you're both relieved and a little sad.
I woke up early Sunday morning because the movers were scheduled to arrive between 8 and 9 am. Ben and I were pretty much ready to go except we had to re-list out furniture that hadn't sold on Craigslist.
I wasn't hungry, but knew it was going to be a long day so I heated up the breakfast I made the night before (when I packed my kitchen stuff).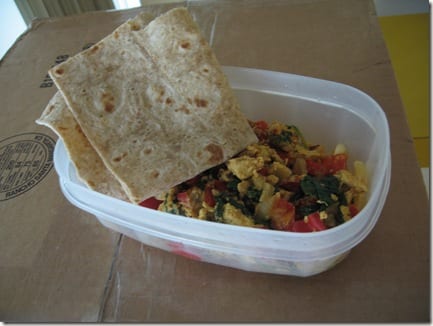 Then we paced back and forth for an hour and a half waiting for the movers. The one piece of furniture we're taking is that old chair that's been in Ben's family for a long time (too long if you ask me).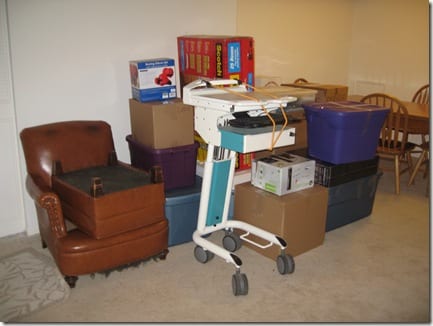 Doesn't Ben look overwhelmed here? Ha.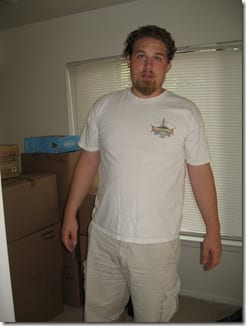 Don't I look sleepy faced? Ha again.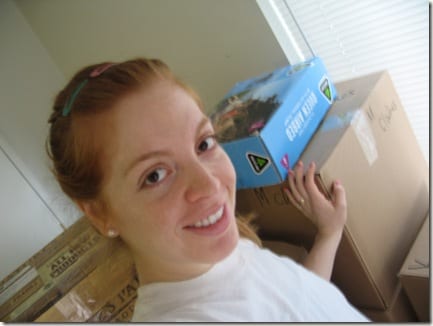 Finally the truck came and we loaded it up. It was all over in about two hours. We had a limit on how much stuff we could take, so it was all boxes plus one tragic chair and my standing desk. But, this means we're going to have to start all over in CA and furnish our place from scratch.
I'm going to have to be a hardcore bargain hunter  since we didn't put any money aside for this!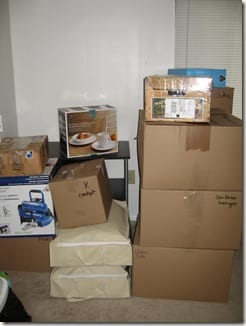 Then, it was time to clean. How fun, huh.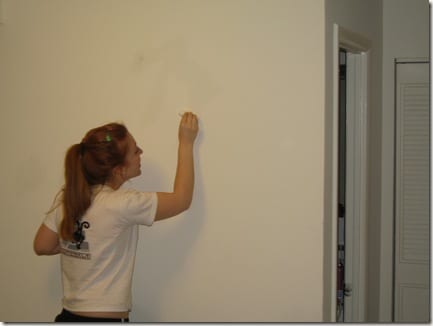 I swear by those Magic Eraser sponges! I got the knock-off ones from Target and they worked great.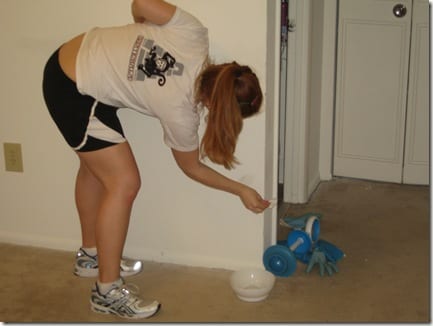 I was going on and on about them so Ben came and took pictures of me for my "Target brand" Magic Eraser info-mercial.  Get yours today! (Greasy forehead not included.)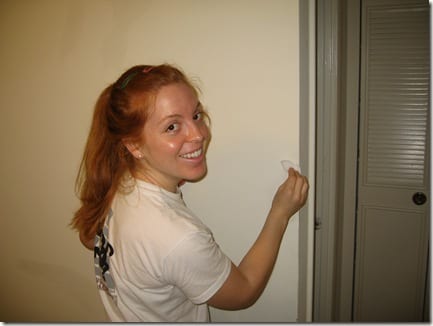 At some point during the day I made a lunch and drinks run – sandwiches and chips (no pics). I somehow managed to come home with  Pretzel M&Ms too. They were good, but didn't change my life.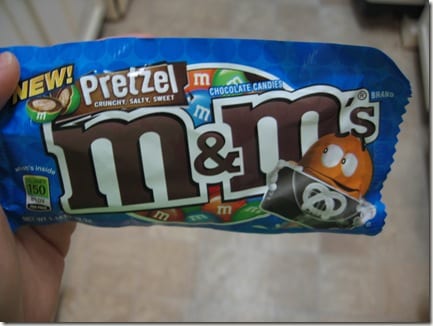 Ben was pooped from all the moving, but we don't have any furniture, so he just plopped down on the middle of the floor and worked on my laptop.
After some rest we decided we had to take one last walk around "our lake".
I have had to be a little mysterious for the sake of privacy, but I LOVED where we lived and have wanted to rave about the great paths around here!
For the past 11 months I've been living in an apartment in Columbia, MD. We are located in a great spot too – I can walk out my door and take a path that takes me to the mall or to miles and miles of walking/running paths.
That brick building behind the trees is the high-rise from my complex. I didn't live in that building, but was right next to it.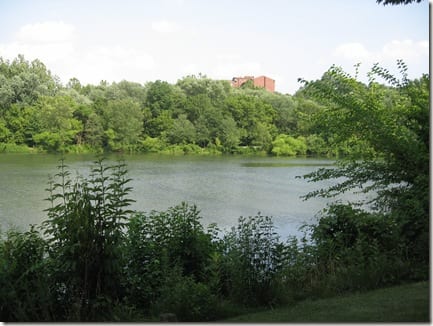 Right out the door from my apartment was an out and back route that is perfectly four miles.
There is a little plaza I would run by (or Ben and I would walk by) too. It is the cutest area and perfect for walking, running or biking!
I used to run here as the sun was coming up and I always had to smile 🙂 It is not easy to find such serene and safe running paths in most places I've been. I can say that I did truly enjoy and savor my time on these routes.
The route in the Fall: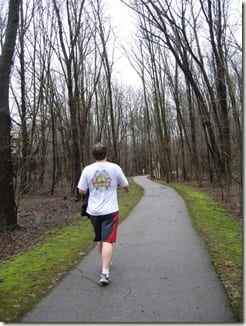 Winter: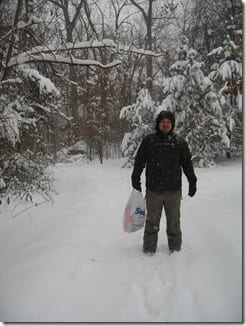 Spring: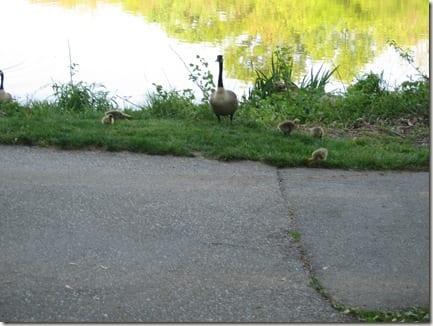 Summer: Ben and Monica's last walk in Columbia… for now anyways.
After walking and showering we quickly picked up dinner and headed over to Matt and Kristin's for one more shin-dig.
I grabbed Cosi because I've never been there before and wanted something new. I was pleasantly surprised to see they have calorie estimates on their menus. I love that!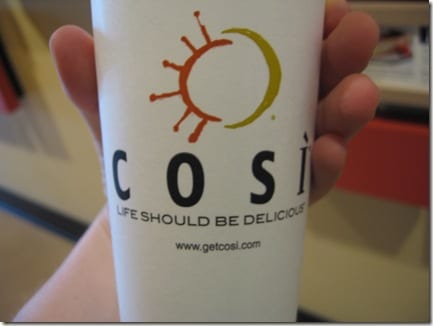 I ordered a salad and added salmon. It came with a piece of flat bread too – it was just okay, but I think I waited a bit too long to eat it.
Matt and Kristin are the best!  Ben and I both get along great with them – that can be hard to find in "couple friends".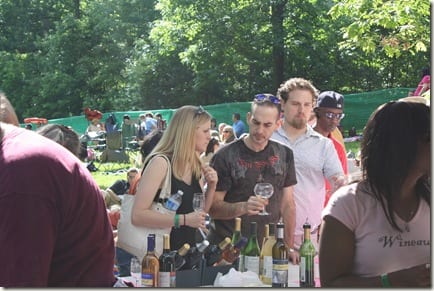 We are very lucky that we've been able to spend so much time with them here. Thanks guys!!! I'm going to miss our inside jokes and inappropriate YouTube video watching 🙁
Kristin and I had some wine, while the boys drank "boy drinks". I think they were gin and tonics or something?
Then, we played some video game where I had the opportunity to show everything how I move myself instead of the controller. I'm quite the party side-show as I turn my body instead of my character on the screen. Fail.
Sadly, we had to call it a night and tell our friends "See ya later". I am really bummed about missing out on next year's Halloween party and crab fest 🙁 Boo.
Since we had to get rid of all of our furniture we went home to sleep on the floor. Luckily we were so physically and emotionally drained from the day we both fell asleep pretty quickly (okay, maybe after a bowl of cereal or two).
Run SMART Goals
Fill out this form to get the SMART Running Goals worksheet to your inbox!