This afternoon I ate a PB&J Larabar with the fruit. I forgot and had to dig this out of the trash. Trash picker! Yes I am.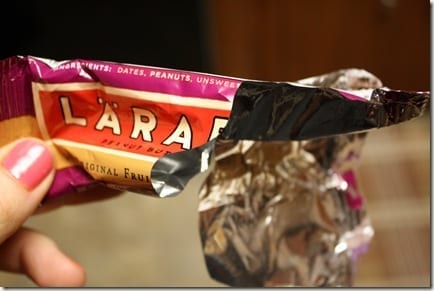 I had been craving scrambled eggs all day, but it's not something anyone else will eat for dinner usually. My mom "suggested" making pasta – and by suggested I mean "told me to make it".  I knew I wouldn't be able to avoid eating some, so I just had both.
Pasta and scrambled eggs mixed together…
It actually worked well and I loved it!
After dinner I had to hit up Wmart for cat food. It was then that I was reminded why I don't go to Wmart – the lines at 8pm on a Tuesday (or any time for that matter)! I waited in line to buy cat food and gum for 20 minutes. No lie.
When I got home I immediately dug into my dessert for the night – greek yogurt and a Vitatop.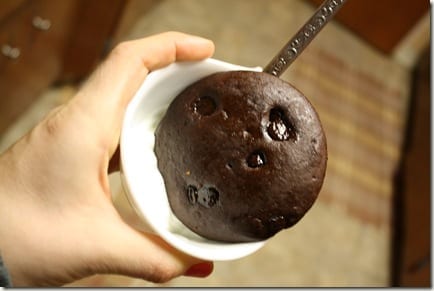 I have some big decisions to make and I need to sleep on it. I'll see you all in the morning with booze news. Maybe both.
Run SMART Goals
Fill out this form to get the SMART Running Goals worksheet to your inbox!