RER Pop Quiz: What do you get when you combine ripe bananas…
and Peanut Flour?
Answer: Happiness, that's what.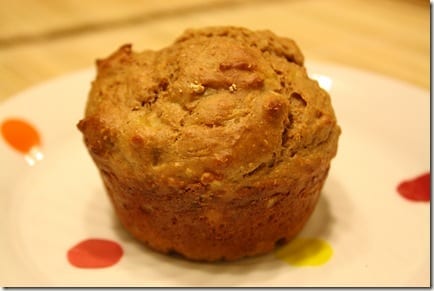 Or you could call it  Banana Peanut Flour Muffins, it's up to you.
Recipe:
1 c. Whole wheat flour
1c. Peanut Flour
1/2 tsp. salt
3/4 tsp. baking soda
1/2c brown sugar
1/2 Greek yogurt
2 eggs or 1/2c egg beaters
1 1/2 c. mashed ripe banana
1/3 c. almond milk
1 tsp. vanilla extract
Directions:
Heat oven 350 degrees.
Mix flours, salt and baking soda. In a separate bowl combine greek yogurt and brown sugar until combined thoroughly. Add eggs, banana, vanilla and almond milk. Combine dry and wet ingredients.
Spray muffin pan with non-stick spray. Scoop mix into pan. Bake for about 18 minutes (keep an eye on them as my muffins were big).
And now you've got freshly baked banana peanut muffins hot out of the oven!
I like my muffins BIG!
They needed a little something so I frosted my bites with chocolate almond butter.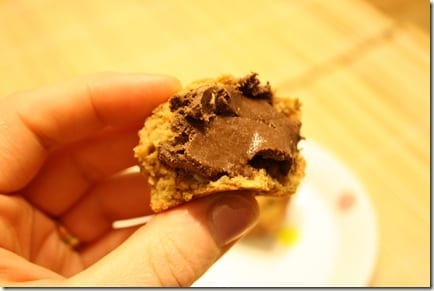 Since today is Confession Thursday,  I have to confess I added chocolate chips to the remaining batter and baked it as a tiny loaf. I meant to share some with Ben, but it was too good. Sorry Ben.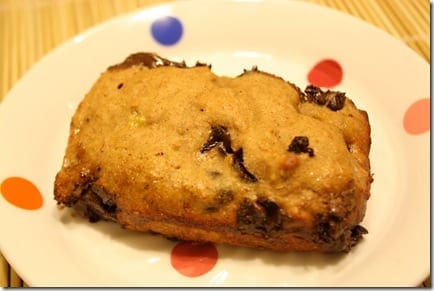 Earlier today I had lunch at home between school and work. Since I already knew what I was making for dinner I decided to make part of it right then so dinner prep would be easier.
I squeezed the water out of tofu yesterday…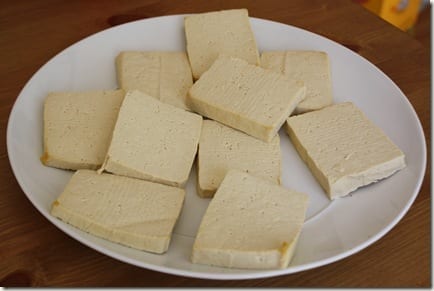 and today I topped it with a mix of soy sauce, garlic, Sriacha, and a random dressing. Then, I baked it at 350 for about 30 minutes.
They came out so amazing I ended up eating three pieces before heading to work. Um, I guess I can call it a snack?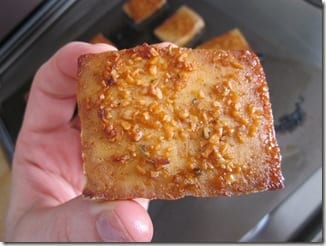 Since I basically ruined my dinner by eating it earlier I ate leftovers from last night and ate muffins for dinner.
Random snacks at work – cucs, carrots, grapes and trail mix. My snacks were as exciting as my work. Fabulous.
Question: Did you watch TV tonight (last night if you're reading this Friday morning)? What did you watch?
I haven't watched TV for so long I'm just excited to not have to study 🙂
Run SMART Goals
Fill out this form to get the SMART Running Goals worksheet to your inbox!