Today was full of good news and bad news. Some of it personal and some of it not.
Good news: I got my first CSA delivery today! I signed up at the fair a few weeks ago. It was perfect timing because I've been wanting to do this for a while. Local and organic – I'm super excited to support this farm.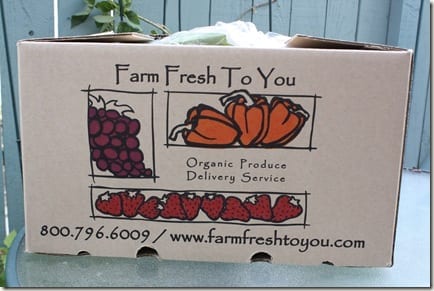 For those that don't know CSA stands for "Community Supported Agriculture". You can see if there is a CSA program near you at Local Harvest.org. From the website:
Advantages for farmers:

Get to spend time marketing the food early in the year, before their 16 hour days in the field begin
Receive payment early in the season, which helps with the farm's cash flow
Have an opportunity to get to know the people who eat the food they grow

Advantages for consumers:

Eat ultra-fresh food, with all the flavor and vitamin benefits
Get exposed to new vegetables and new ways of cooking
Usually get to visit the farm at least once a season
Find that kids typically favor food from "their" farm – even veggies they've never been known to eat
Develop a relationship with the farmer who grows their food and learn more about how food is grown
So, with a CSA you are delivered local, in season food – this means you don't necessarily know what is coming in your box.
Bad news:  I have no clue what a lot of this stuff is! I am ashamed to call myself a foodie, food blogger or health nut. I am tragic.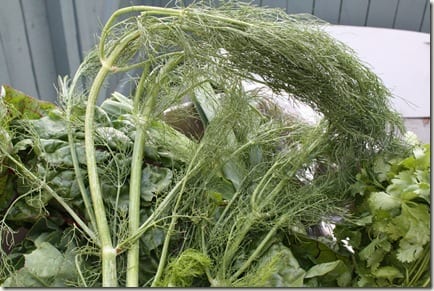 Ah, I recognize this thing – Mr. Plum. I was so happy to see this familiar food I ate it immediately. Confession: If it's organic, sometimes I don't wash it. I'm not scared of bugs, only pesticides.
Grapes too! The fruit that keeps on giving.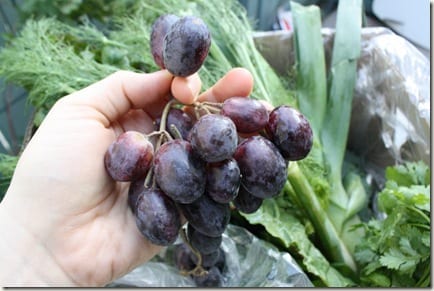 But back to what I don't know.
Why would they send me a palm tree? Are those even edible?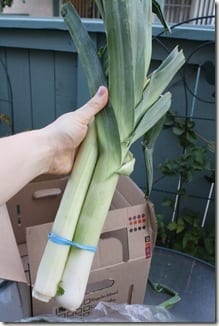 Okay I think this is kale. Right?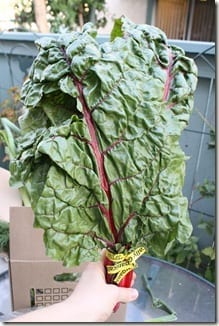 I hate that I don't know for sure.
Maybe I can use it as a fan?
And these? What are these?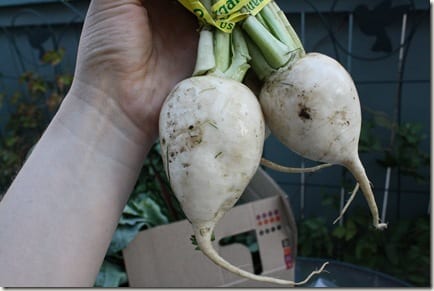 Apparently, not long stemmed apples.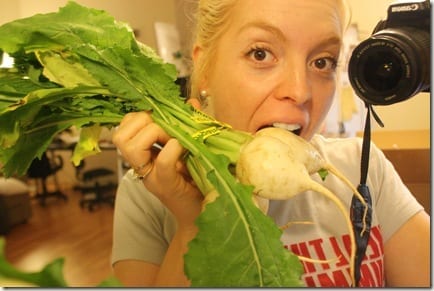 Anyways, let's have some audience participation…
Name that veggie!
1. What is this and what the heck do I do with it?
2. What is this and what the heck do I do with it?
Off topic: I've had a nervous feeling all week, like something bad was going to happen and today I got some bad news. Boo. I'm not going to share, but I'm hoping this bad news is also good news in a way. You know?
Anyways, I'm not getting a sticker today, but I'm not worried about it. Today was about getting through it.
Question: Seriously, I need help on the questions above. No joke.
Run SMART Goals
Fill out this form to get the SMART Running Goals worksheet to your inbox!