This morning I slept in a bit. I blame Ben for keeping me up late last night. As we were about to go to bed he realized he was hungry and decided to get up and eat a full on meal. Since our bed and kitchen are 6 feet from each other I stayed up with him eating chips and watching Colbert.
He didn't have to pull my arm as I love Colbert. And really wish I was still in MD so I could go to the Keep Fear Alive rally!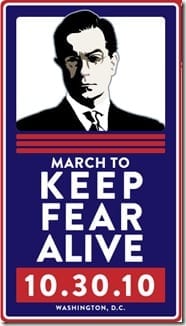 Anyways, I got up this morning did 3 miles, and decided to knock out some daily veggie requirements with breakfast. I made a veggie scramble with onions, salsa and spinach.
I love eating veggies for breakfast so I can eat PB&J for lunch (if I feel like it) and not have to worry about incorporating a lot of veggies with it.
All wrapped up in a burrito with iced coffee and unpictured grapes 🙂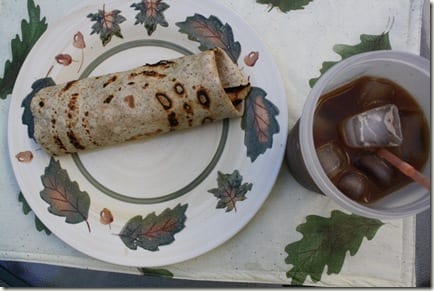 The plans for today include getting to Yoga to knock off my "yoga once a week" resolution and getting my life organized. I have school stuff, bills, writing assignments and really need a plan of attack!
Question: How do you stay organized when you have a ton to do? 
Flash Back Friday! I still need training wheels…