Last night I stumbled home in a post-marathon stupor and put my race bib on the fridge.
It wasn't until this morning that I saw the magnet I used – "Have faith in yourself and in the future."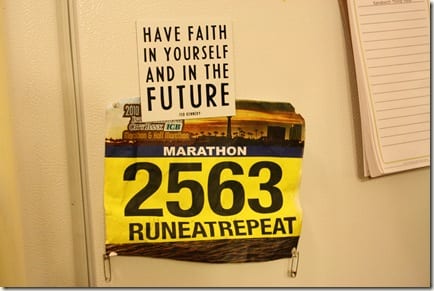 Sometimes there are positive messages right in front of us that we need to be open to. I try to surround myself with motivational things, but it doesn't help if I'm not open to it!
I went back and read all the comments on my Marathon Recap post and do want to acknowledge that I'm very proud of myself. Thank you guys for cheering me on during my journey to the Long Beach Marathon! It truly helps keep me going 🙂 Thank you.
I wasn't sure what to make for lunch and realized the answer was again, right in front of me. I have several cans of chickpeas piled up in the pantry screaming "Eat Me!" but sometimes I'm too busy looking for the chocolate chips "hidden" behind them to realize.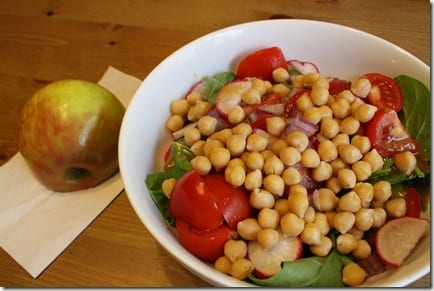 Lunch was missing a whole grain so I had a packet of cookies because they are a "whole lot" better anyways.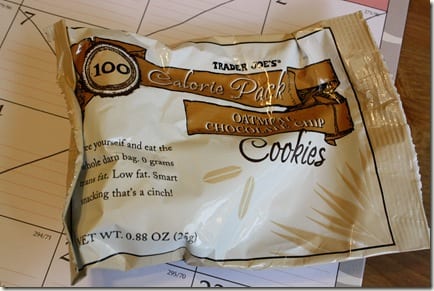 Snacks on the go – I almost reached for a plastic baggie to put my carrots in, but I realized that they were fine in the bag they came in.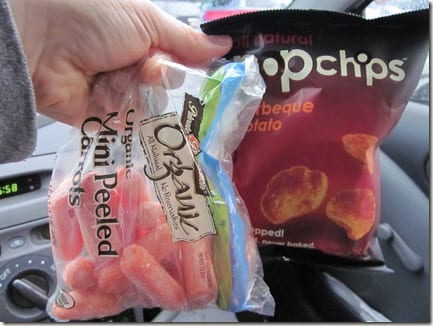 On the way home from school I racked my brain for Mexican Meatless Monday ideas. Nothing sounded good. I even tried to talk myself into a few dishes.
I stopped at the store for a few ingredients, but still wasn't sold on my recipe.
When I got home and was putting things away I saw what I really wanted sitting at the bottom of the freezer – Dr. Prager's veggie burger. These are my favorite! And there was dinner.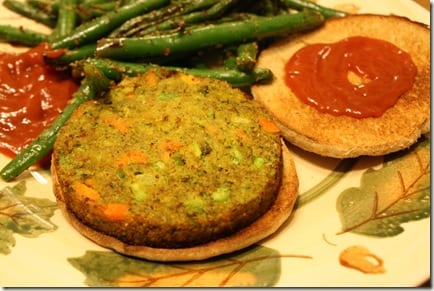 With green bean fries. I'm obsessed.
To make: spray frying pan with non-stick spray. Throw in green beans. Season with garlic salt, TJ's 21 seasoning salute and sea salt (if you want). Stir, cover, stir, cover until slightly charred. Serve with embarrassing amounts of ketchup.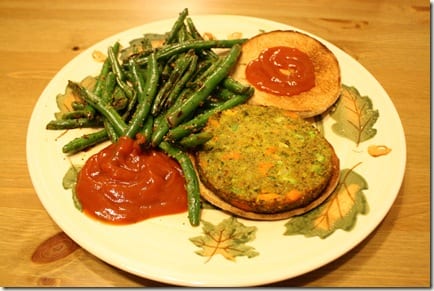 I asked Ben to hide the dark chocolate peanut butter cups from me. Apparently he thinks I don't know how to look up, or drag a chair to the cupboard.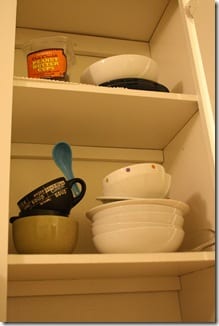 So now they really are right in front of me 🙂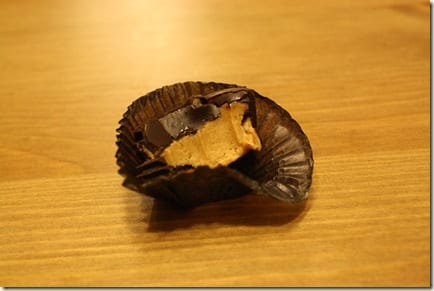 Run SMART Goals
Fill out this form to get the SMART Running Goals worksheet to your inbox!