Family, food and fun. Thanksgiving is the best day ever!
My family members all have their own special dishes that they contribute to turkey day. My Nina makes the best sweet potato casserole I've ever tried (on the right below) and my cousin Roxanne makes an amazing vegetable casserole. I made the cranberry sauce from organic cranberries from our CSA. It was dee-lish!
I brought green beans to add a tiny bit of health to the meal, but today really is about indulging, isn't it?
I believe in moderation – even moderation
So, on Thanksgiving all bets are off.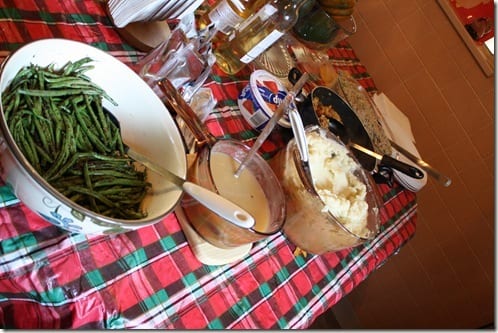 We set up the food on the kitchen table and served ourselves here. The tables were set up in the front room.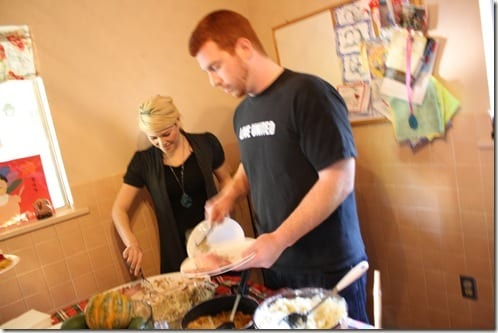 But some people couldn't wait to sit down! Actually I shouted "Look like you're eating!" when I took this picture and he did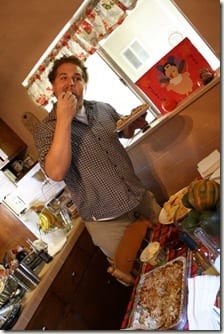 My plate, I took a little bit of everything. My cornbread stuffing didn't change my life, but I got a few compliments on it. I may need to actually use a recipe next year, but that's not usually my style.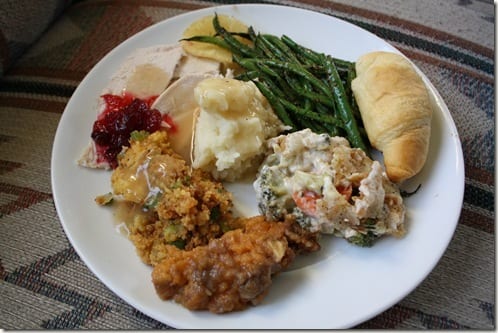 The only picture I snapped of the fam was before everyone was sitting down. Hi fam!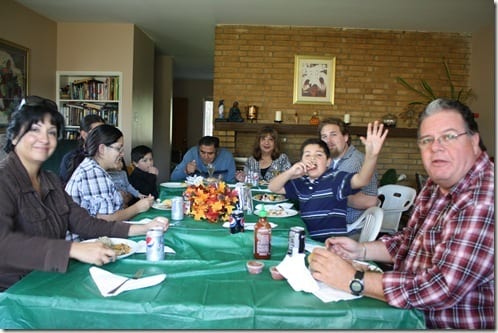 Ben and I went to take a picture outside and Bailey jumped in. He is the most photogenic dog! I love it.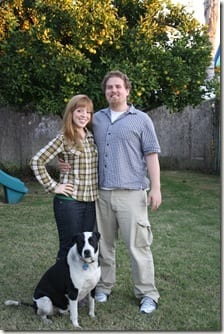 My mom, Roxanne, Ben, Matt and the dogs took a walk after dinner too! I love that my family is getting healthier. Easy, realistic suggestions truly do work.
I didn't get any pictures of my dessert, but I'm sure there are a ton of pictures of pumpkin pie and doughballs flying around the internet. If not, I'll eat another plate of them so I can show you, but please don't ask me to do that – I'm already in the stretchiest yoga pants I own…
One of my weekly goals this week was to "Enjoy Thanksgiving, but don't overdo it to the point that I want to die". Well, I don't want to die exactly, but I think I'm only half alive at this point. Good night.
Run SMART Goals
Fill out this form to get the SMART Running Goals worksheet to your inbox!