Happy Thanksgiving!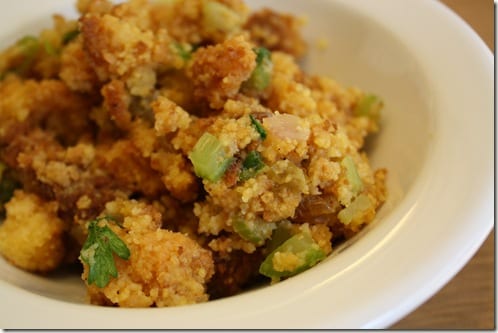 I have a big confession to make:
I didn't end up doing the Turkey Trot this morning
I'm hoping Bobbi will forgive me for ranking out on her (she ran the race with her fam). But, last night as I was supposed to be looking up directions and getting my gear ready I was super unmotivated. I really didn't want to do it for some reason. I considered just making myself do it, but why? Running is supposed to be fun. I don't know if you're aware, but I'm not a professional runner (shocker). Adidas doesn't pay me to show up and wear their shoes (even though I really really wish they did). So I didn't go.
I feel like a flake, but at the same time I love running and just didn't want to deal with the nervous energy of a race today.
I did end up doing 9 easy miles on my own time. I was happy to have that alone time with my thoughts on this Thanksgiving morning
Post-run breakfast: Pumpkin oatmeal with chia seeds and peanut butter.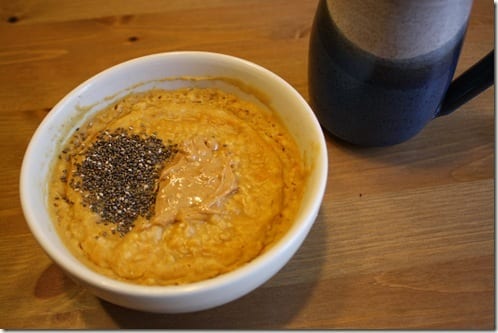 Then it was time to finish up my first attempt at corn bread stuffing! Last night I made a double batch of corn bread.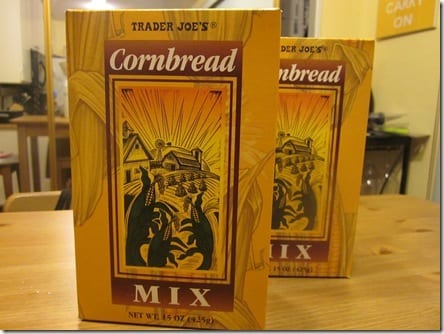 This morning I chopped it up and toasted the pieces.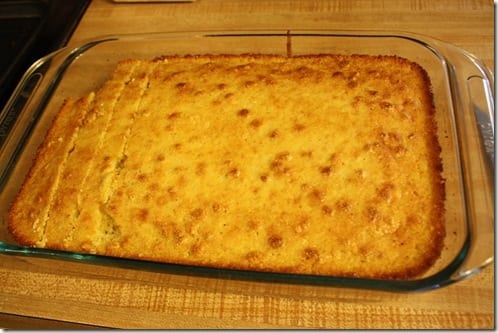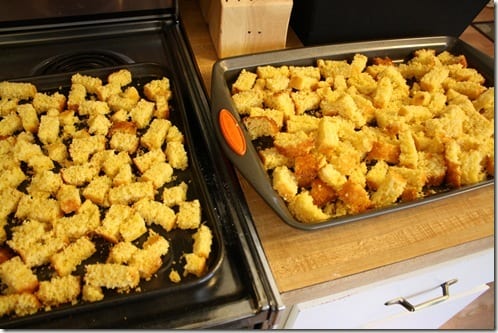 While they were toasting, I sautéed celery and onions. Finally I added the cornbread "croutons" to the celery and onions and added vegetable broth, golden raisins and seasonings. It was super simple.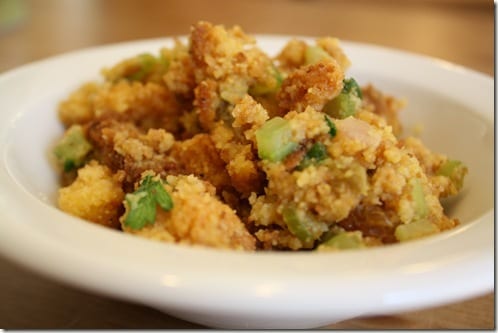 In other, more tasty news… I made Mamapea's Doughballs last night. I used all chocolate chips because I don't feel the need to purchase PB chips when chocolate ones exist.
These are amazing. Amazing. Like, I would rather eat these than a bakery chocolate chip cookie – and those are my fave!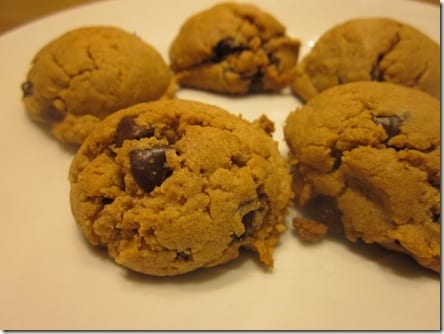 I don't have a small ice cream scoop (have you seen the amount of ice cream I use? small scoops are not welcome around here). So, I used a big measuring spoon and it worked perfectly after a spray of non-stick.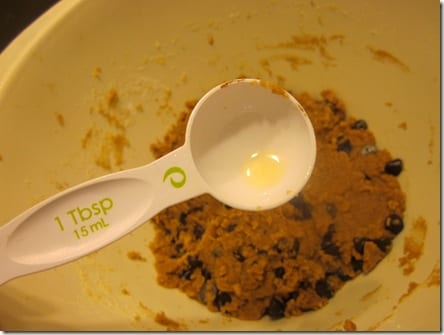 I ate about 3 too many of these and felt sick for the rest of the night. But, I would be lying if I said I wouldn't do that again.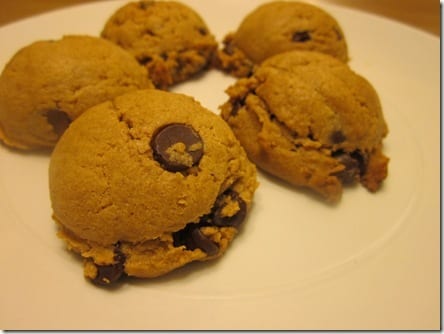 My cat is standing on a ladder.
Happy happy Thanksgiving!
Fun fact: Thanksgiving is my favorite holiday! Hello, a day all about family,  food and cooking?! Love it.
Sure, everyone gets together for Christmas too, but I dislike the stress of gift giving. I think the reason for the season is lost