I had a super fun filled weekend, but now it's time to get back to the real world – and real training. I have a full marathon scheduled in 62 days. Sure, that seems like a good ways away, but I want to PR so I need to take training a little more seriously then I have for the past 2 races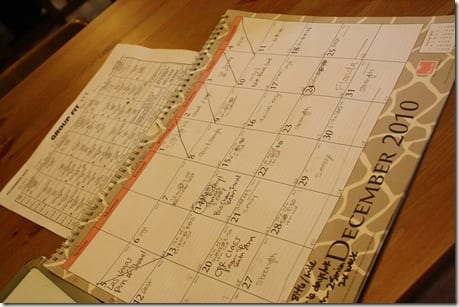 This morning I pulled out my calendar and gym schedule to tweak my training a bit. I have also decided to make some changes to my eating. I don't want to do anything too strict but I will be:
Keeping an eye on calories – not counting obsessively, but trying to keep it in a healthy range

Eating at more regular intervals

Cutting back on sugar

Upping my protein
I was super inspired by Janetha's recent interview with the Body For Life winner, Emily Alvers . And although I am not very interested in strength training, I am interested in cleaning up the eats. Alvers did 30 days of a vegetarian BFL challenge – that's not exactly cake since it's a high protein plan, so I feel compelled to use some of her eats.
Losing weight while training for a marathon is an oxymoron for most people. It is extremely difficult to cut back on food when your body is working like a machine to carry you mile and miles and miles every week. I understand that.
I also understand that running is easier if you're lighter. I can think of 2 bloggers off the top of my head (who I'm sure you know and love) that cut drastic time off their marathon PRs after losing weight. This isn't about the size of my jeans (because now that I love stretchy jeggings, they always fit anyways). No, this is about getting faster, avoiding injury and being kind to my knees.
I have been an advocate for intuitive eating for a long time. I still believe in IE too. However, IE while you're training and want to lose weight is very hard and hasn't been working for me. If I wasn't training it would be a lot easier to listen to my body's hunger, but long runs, traveling for races and other details make it near impossible to do that.
Moral of the story: I'm changing the way I eat to lose weight so I can run better. I think that's fair.
On to other things…
I woke up with one thing on my mind – PANCAKES!
I didn't want to pull out one of my recipes, so I just winged it and threw these things in a bowl. About 1/3 to 1/2 cup of each, plus baking soda, salt, stevia, pumpkin pie spice – mix and cook.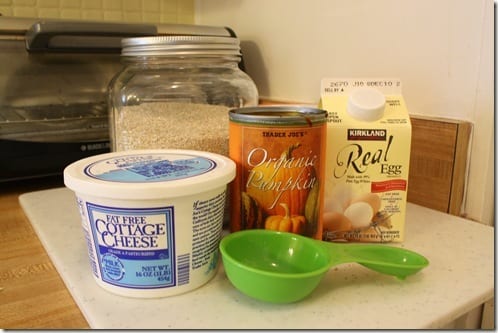 I also sliced a banana and cooked it with the pancake, but you can't see it here. It's on the bottom hiding.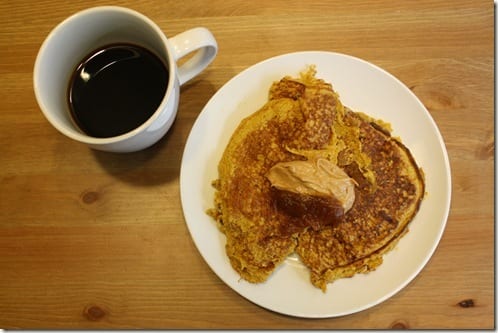 I'm out of syrup (I know, sad sad day) so I had to use Peanut Flour mixed with almond milk, stevia and salt and Pumpkin Butter.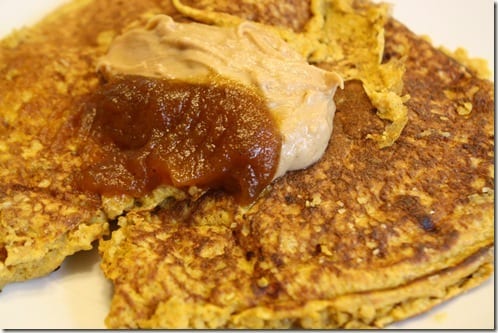 I may or may not have scraped the pumpkin butter jar clean. Good thing I have another one waiting in the cupboard!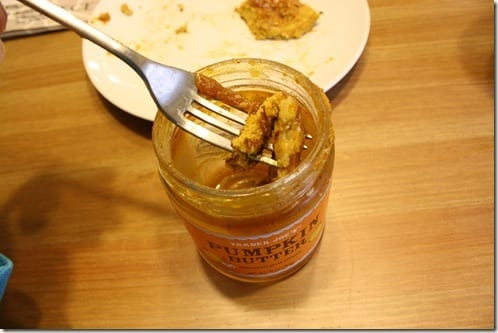 My legs are feeling pretty tired, but not sore at all. I think I'm going to do some abs, stretch out and take a walk later for some fresh air. Right now I have to get my study on – big test tomorrow.
Question: One word highlight of your weekend?
Me: Rockstars
Run SMART Goals
Fill out this form to get the SMART Running Goals worksheet to your inbox!