Merry Christmas!
I celebrated Jesus' birthday was a 9 mile run first thing. That's the good thing about doing presents on Christmas eve – you have Christmas morning free to run!
I was thinking about doing my long run today (yeah, 9 miles isn't even my long run – running marathons changes how you look at things), but decided to postpone it a few days. I wasn't sure what time I was going to wake up with the 3 hour time difference.
When I got back from my run I snacked on a piece of Banana Bread.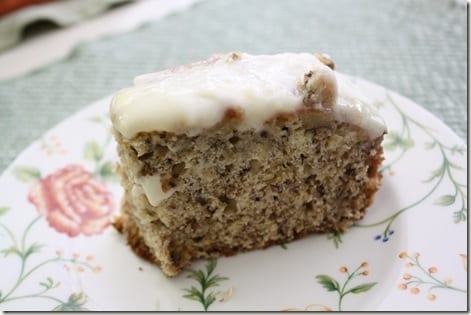 This stuff is so good I asked Ben's mom for the recipe.
Banana bread
1 3/4c flour
1 1/4 tsp baking powder
1/2 tsp baking soda
3/4tsp salt
2/3c sugar
1/3c butter
2 eggs
1/2 crushed walnuts (optional)
1 c ripe bananas, pureed (about 3)
Directions: Combine dry ingredients. Cream butter and sugar together. Add eggs into butter mixture, beat. Add bananas and nuts. Combine wet and dry ingredients. Pour into a greased loaf pan and bake at 350 degrees for 55 minutes or until set.
Cream cheese frosting:
4 0z. whipped cream cheese
2 cups powdered sugar, sifted
1/2 tsp. vanilla extract
Combine cream cheese and vanilla. Add powdered sugar in parts and combine until smooth and creamy.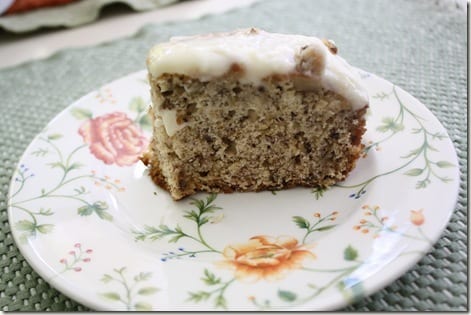 After falling in love with the banana bread I ate breakfast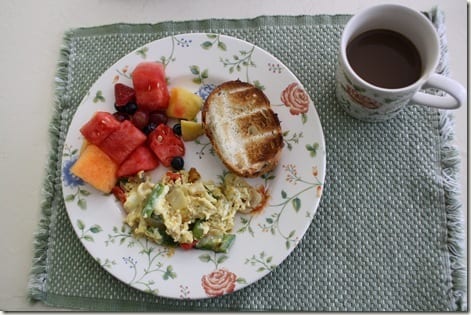 I made an egg scramble with veggies and sharp cheddar. Plus an extra piece of toast with apple butter.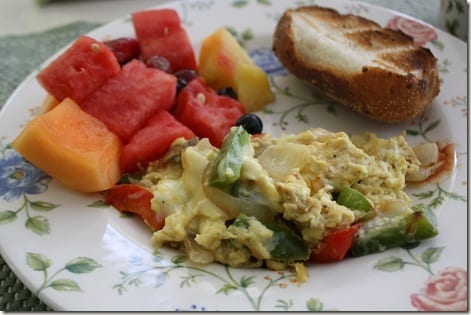 Run SMART Goals
Fill out this form to get the SMART Running Goals worksheet to your inbox!