I wanted to start Body For Life today, but Saturday is going to be my cheat day long term. So, I decided to make my first official BFL day a cheat day. That's kind of tragic, but at least I have no excuse not to eat clean for the rest of the week!
In case you're not aware – Body For Life is a program where you balance carbs & protein 40% each and fats 20% (that's what you aim for at the end of the day). You are supposed to eat smaller meals every 3 hours (or so, depending on your preference) to make 5 or 6 meals a day. You eat this way for 6 days a week, follow a specified training or aerobic program and have one day where you are free to eat whatever you want (you also take that day off from exercise).
Janetha did BFL and I've been considering it for months and months. Seriously, when I look back on my first emails to her they are from back in April!
Anyways, after much debate I'm committing to this program for at least the next 3 months. After I'll reassess my progress and goals and figure out the next best step. So this is my thing through March 27th. I'm still going to keep RER the same in terms of meal and running posts, but with less candy.
The biggest change to the blog will be: I am going to incorporate chicken and turkey into my life again. After being a vegetarian on and off (but mostly on) for the last 8 years this is something I am reluctant to do. But, I suspect my dependency on sugar is made worse by the lack of protein in my diet. I've had a few meals with turkey over the last few months and struggled with it for a while. Although I completely disagree with factory farming, I do think it's "okay" to eat animals (as in, I believe in the circle of life concept). I am going to make a conscious effort to eat free range, organic poultry when possible. I do not plan on eating red meat or pork.
I'm going to be traveling for my real day 1 of BFL, so it's going to be a challenge from the start. But, I am all in.
Lunch was a mish-mosh salad of anything and everything from the fridge. I also had a squishy potato roll that was on the counter calling my name.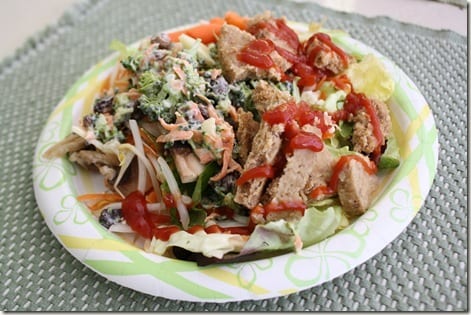 Most of my day was spent hanging out with my nephews Owen and Atticus. They were perfect little gentlemen while everyone else (except for Ben's mom) went to see True Grit. Although, they came back with great reviews of the movie so I might go see it now.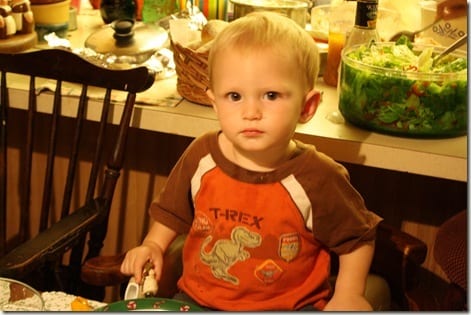 Ben's mom made a big turkey dinner for our last night here. I had some of everything.
I had one last Vitatop that could not go uneaten, so I paired it with some vanilla ice cream and a piece of pound cake with strawberries. Now I'm stuffed.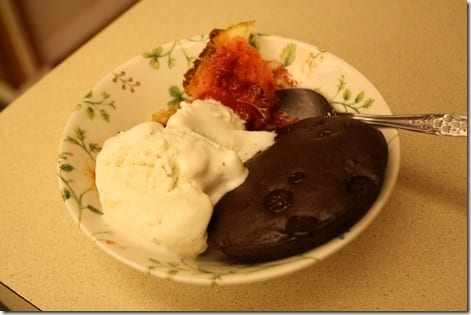 Ben suddenly got really sick, so I've gotta go see how I can help. See you in the morning!
Run SMART Goals
Fill out this form to get the SMART Running Goals worksheet to your inbox!