I LOVE resolutions. I love fresh starts and the opportunity to establish HUGE, CRAZY and nearly unattainable goals and then go at it. So, even though I failed at some of my resolutions for 2010, I'm making more goals this year.
First, a quick review of last year's goals…
Fitness:
Lose 20 pounds – Intuitive Eating, Cut back on sweets, Eat whole foods – I did really well with IE and whole foods, but need to work on the sweets thing again in '11. And I need to make changes to my diet if I want to lose weight, changes I wasn't willing to make in 2010.
Run a 1:45 half marathon and a sub four hour full marathon (yikes!) – This is my biggest disappointment for the year. Shortly after making these goals I got ITB syndrome and was on the injured list for about 2 months. I never trained for a half mary and my full marathon was 4 minutes way from a sub-four.
Do Yoga twice a week (for strength training) – Ba.
Run five races – I DID IT!
Recommit to being vegetarian – I did this for most of the year, until I realized it was interfering with my intuitive eating.

Personal:
Enjoy more time with family and friends – I DID IT. Ben and I grew a lot closer together this year and I made a lot of new friends
Go to a new country – I DID IT. Curacao
Learn Spanish – No, pero voy a tratar de nuevo ano
Choose to be happy – I DID IT. I had a few tough times this year, but I think I've really discovered what's important. And I'm happy.

Professional:
Get a good job that I enjoy – No. I'm still looking.
Learn – go back to school or get training. I DID IT! And it's ongoing.
Improve the blog. I DID IT. I have worked hard to stay consistent on blogging and really hope you guys enjoyed it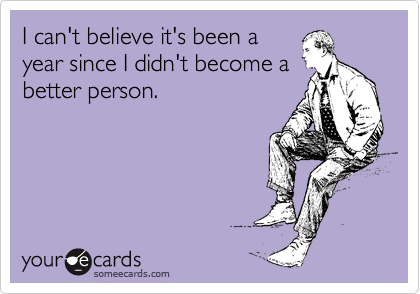 I have been thinking about my 2011 goals for weeks now. I reviewed my '10 goals and gave a lot of thought to what was important to me and what I wanted to accomplish this next year and here's what I came up with:
2011 Resolutions:
1. Run a sub-four hour marathon. I'm going to do it. I hope you stay to watch
The Plan:
– Do Body for Life for the first 12 weeks of 2011. Then, slowly transition to increase training mileage and carbs. I am going to focus on weight loss with BFL for 3 months, so will  tweak my training for this time.
*I know weight loss topics bother some people so I'm going to address this on my weight loss tab so you don't have to read it if you don't want to. Please do what's best for you.
– Incorporate speed work in training.
– Race more to become a better runner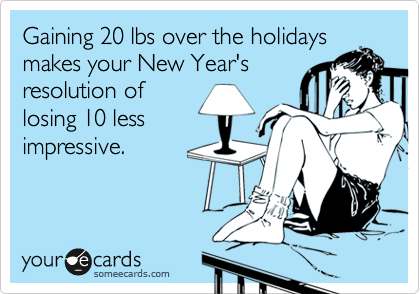 2. Make RER better.
I love writing Run, Eat, Repeat. I love the friends I've made because of this site and the opportunities it brings. So, improving this is very important to me. I thank you for reading.
The Plan:
– Stay on a blogging schedule.
– Respond to emails same day.
– Do a video and recipe post once a week (each).
– Finish PT certification so I can be a better resource.
3. Save Money for our BIG travel plans and a house.
The Plan:
– Get a job, don't spend all your money.
Ha.
– Ben and I are going to sit down and make a realistic budget.
– I'm looking for a job so I can contribute to our savings.
4. Run in 6 Different states.
One of my life goals is to run in every state, so I want to knock 6 more off my list this year!
5. No diet soda
Eeek. I drink a lot.
6. Relationship Resolution: One date night a week.
These are my big goals for the year, but I also love making small goals as I go along, so I will be posting monthly goals here too
Question: Did you make an resolutions? I know it's not everyone's thing, just curious.