When Ben works too much he says, "I've been sipping on the work-a-hol". Today I wanted to sip on the blogahol and got anxious when I realized I couldn't.  I only blogged once yesterday (because I was sick), will only blog once today (because I'm traveling) and haven't been able to read any blogs for about 3 days! Okay, I realize none of this is the end of the world. I am a (somewhat) stable girl and understand the sky is not falling (lets also hope things are not falling from the sky as I'm currently typing from 30,000 feet up).
But the fact that I don't have access to the internet, and therefore, don't have access to the blog world a little unsettling.
When I realized my blog neglect I stood up on our flight and screamed, "I need a drink!!!" – but instead of "drink" I mean "blog". And instead of "stood up and screamed" I mean drove myself crazy in my head quietly.
My name is Monica, and I am a blogaholic.
Luckily my blogaholism is the only illness I have as I am feeling a lot better than yesterday. I am still not back up to full speed, but I'm also able to hold my head up without the aid of a chair back and pillow.
It took us a while to get packed up since we made ourselves very comfortable (read: scattered all out belonging around like we were trying to make the place look like an episode of Hoarders). Plus we had to try and squeeze in all our Christmas presents (we were unsuccessful at this task and Ben's mom will ship our gifts). But we did manage to get to the airport on time and are on our way to California.
We got subs at the airport. I am not a fan of Quiznos since I worked next door to one for two years during my Starbucks Barista years, but it was the only option in our terminal.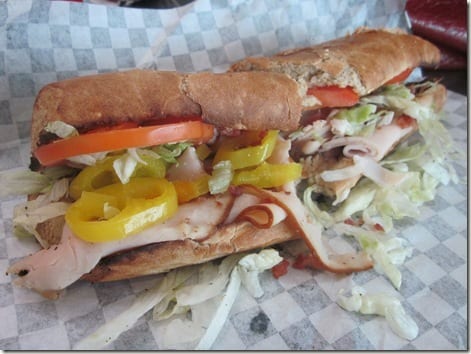 And I also picked up a few trashy mags and a few not so trashy bars!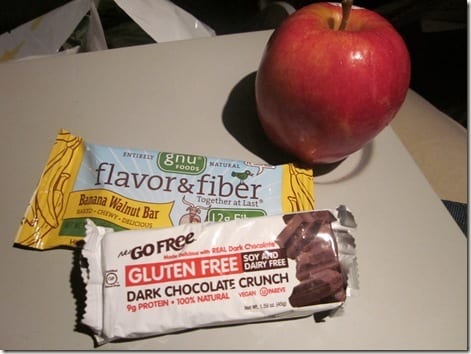 Updated to add: I couldn't turn down a little bag of whole wheat pita chips for some snackage. Next time I'm bringing hummus!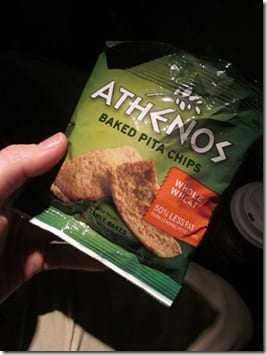 I am supposed to take my CPR class tomorrow, but I have no clue where it is (see why I need the internet!). I'm hoping for a smooth ride home and an easy early wake-up call tomorrow.
Ben and I are exhausted from yesterday's "either we're dying or have a really bad 24 hour flu" issue. Ugh. I just want to be home and comfy again. My whole body aches.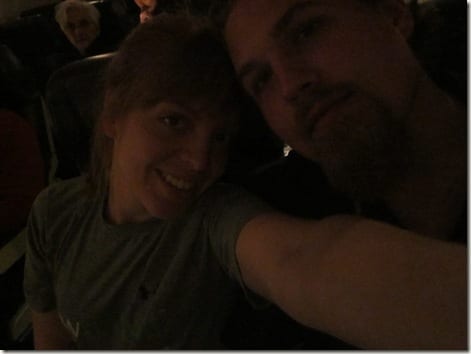 See ya later!
Run SMART Goals
Fill out this form to get the SMART Running Goals worksheet to your inbox!