Hello and Happy Friday!
I love alliterations so I am super excited that today is both Flapjack and 5K Friday. Anyone else participate?
I went for an easy 5ker because I'm still debating a local half marathon tomorrow.
Then, I came home for some protein packed pancakes. Wait, I mean Flapjacks.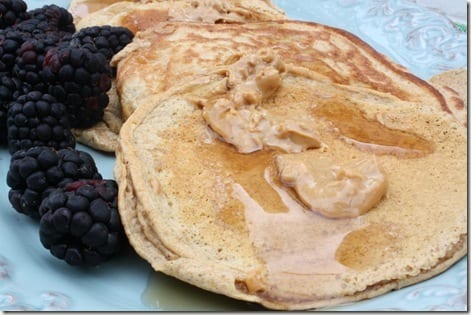 Protein Packed PB Pancakes
Ingredients (for one serving):
1/4c peanut flour
1/4c cottage cheese
1/2 cup eggbeaters or 2 eggs
1/4 tsp each: baking soda and baking powder
dash of cinnamon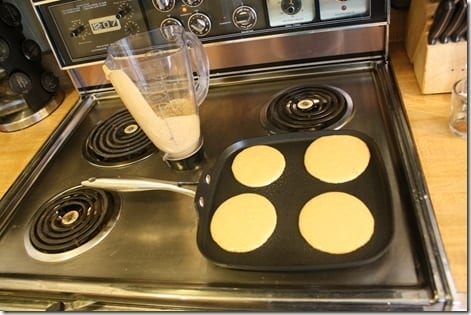 Directions: Mix in a blender. Cook. Eat. Repeat. (I had to.)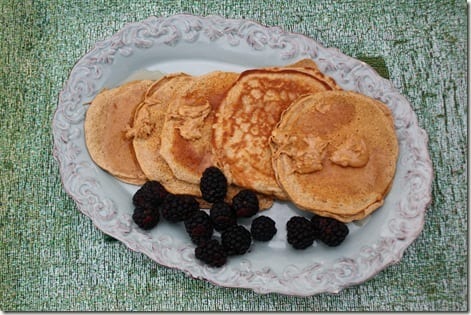 I topped my flapjacks with PB and syrup. On the side – a massive iced coffee. So so good.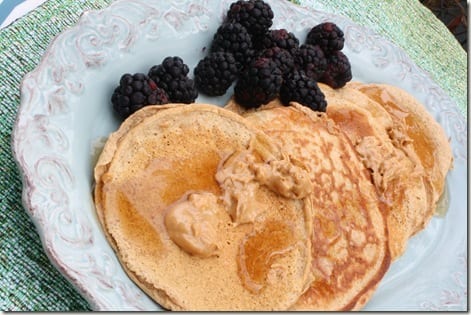 What I didn't eat:  Last night I stayed up till midnight watching Jersey Shore and messing around on the computer.
Okay that's not the huge thing.
The huge thing is I didn't snack. After dinner and my M&Ms I brushed my teeth because I was going to hit the sack. Then, I remembered JS was on so I promptly settled in for a long night of fist pumping on the couch.
Around 11pm I considered getting a little snack, but I assessed my body and realized I wasn't hungry at all, just getting tired. So, I didn't eat anything.
Why is this a big deal? Because I am pretty sure it's the first time ever that I've been up that late and not eaten at night. Ever.
Happy Friday  Friends!
*Oh, for those who asked – I got the glassware at Costco. Wasn't that super predictable though?
Run SMART Goals
Fill out this form to get the SMART Running Goals worksheet to your inbox!