My afternoon snackage consisted of trail mix (that I forgot to take a picture of), yogurt and cereal. Then, I went to class. Spring semester starts this week!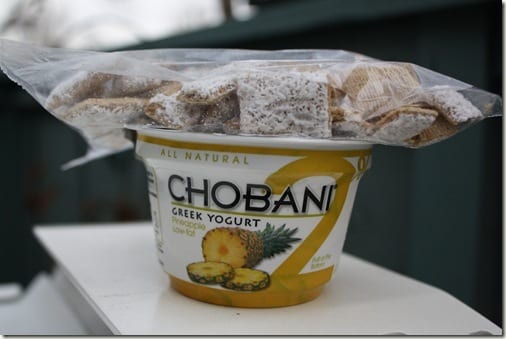 Since it was the first day I got out early and had some time to spare. I went home and changed into workout clothes so I could do Jillian's Six Week Six Pack DVD.
So yeah. I changed into some work out clothes, did the first set of moves and then decided to make a sandwich. I am tragic, but I was Hungry.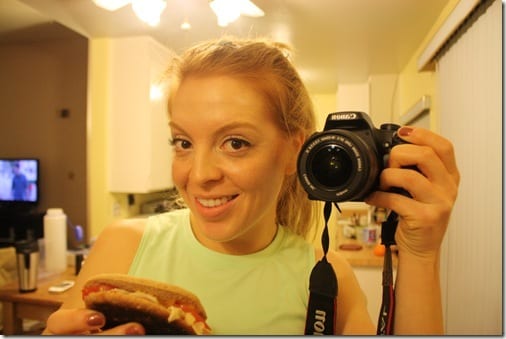 Ben and I were going to eat dinner out, but I opted to save my extra calories for some movie popcorn and eat a sandwich from home.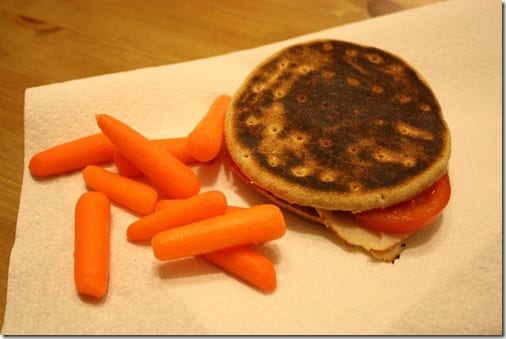 We got to the theater pretty early and walked around for a while before going in.
Now that Ben has had his eyes open to the world of See's Candy he's obsessed. We went in to get him a treat and they offered a sample (they give out samples every time you come in). I can't turn down a dark chocolate anything. In my defense I just ate the chocolate from the outside and gave the guts to Ben. That's pretty much how I roll with boxed chocolates. Gross, but true.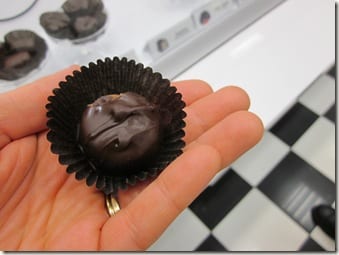 Move Time! We went to see Hood To Coast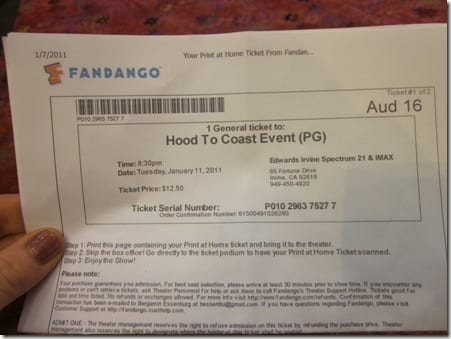 Ben and I shared a medium popcorn. (The reason I go to the movies most of the time.)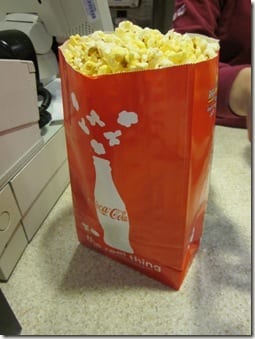 Hood to Coast was a great movie! Loved it. Now I want to do a relay race soooo bad. I would love to do Hood, so if you happen to already be signed up (it's full, so it's too late if you're not) and need a runner – count me in! Please.
While watching the movie I got super pumped about a relay race and am determined to find one. If you are in need of a relay runner please contact me. But in all fairness I need to warn you –
Warnings before inviting RER to run a Relay:
1. I'm scared of the dark. Is there anyway I can avoid running in the dark during a 24 hour race?
2. I pee about every hour. And I'm not good at peeing on the side of the road.
3. Suggestion: I think we should use a certain "baton shaped adult toy" to pass off
Hey, it's a  multi-purpose prop!
4. I'm only half as funny and twice as slow as I seem on RER in "real life".
5. I may eat all the chocolate off any candy bars we have in the van and leave you with just the guts. Sorry.
I have to thank Ben for coming with me to see yet another running documentary. He's already watched The Spirit of the Marathon with me twice. He's nice.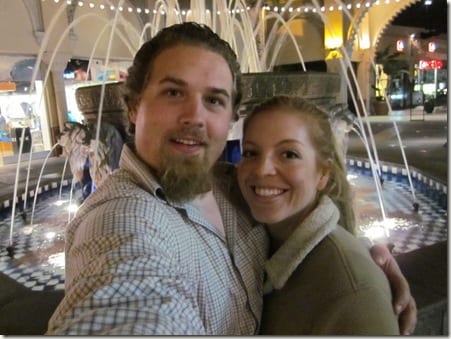 Run SMART Goals
Fill out this form to get the SMART Running Goals worksheet to your inbox!